John Krasinski and The Rock Bring 'Some Good News' to Widowed Dad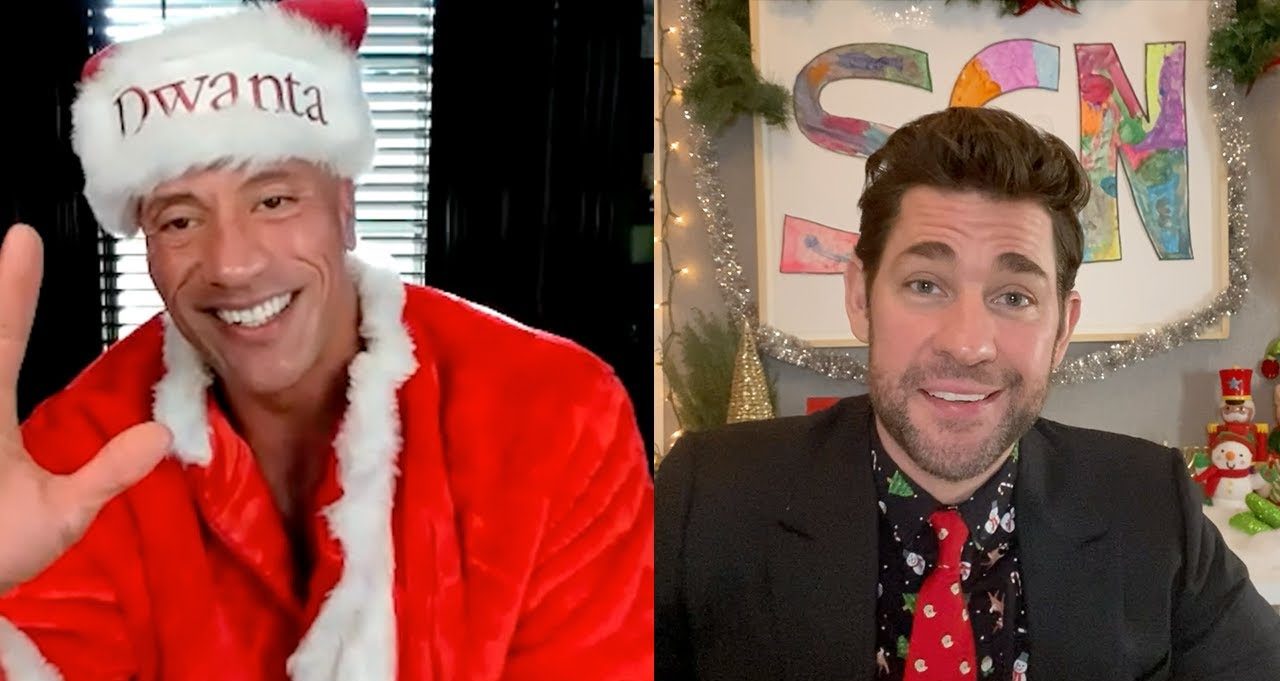 Remember back in the spring and summer when we were all drowning in despair and were desperate for any bit of good news to brighten our spirits and suddenly John Krasinski started appearing on YouTube with exactly what the doctor ordered?
The former Office star turned Quiet Place writer-director (the sequel was delayed by the pandemic and should be out sometime in 20201!) launched a YouTube series called Some Good News in which he shared uplifting stories and made some of his own, recruiting former colleagues to surprise a sick kid, throw a graduation ceremony for virtual schoolers, and help a couple of Office superfans get married, and more.
Krasinski eventually sold the series for major duckets, but now he's back, just in time for Christmas, with a special entry. And he brought a friend with him!
The special follows the typical format, with the host sharing some feel-good stories, before he brings on Jay Abel to tell his story. The widowed father has been selling his comics memorabilia to raise funds so he can give his two kids a good Christmas. Krasinski reveals that he tried to buy the stuff himself to get Abel the money he needs, but the dad sniffed a scam and blocked the sales!
So Krasinski reached out to The Rock for some muscle. Abel had tried to get The Rock to retweet his efforts, but Krasinski and the megastar former wrestler teamed up for a much bigger surprise: help in his efforts to give his kids a great Christmas, and a special visit to the set of Black Adam, The Rock's forthcoming DC movie.
Check out the full episode: