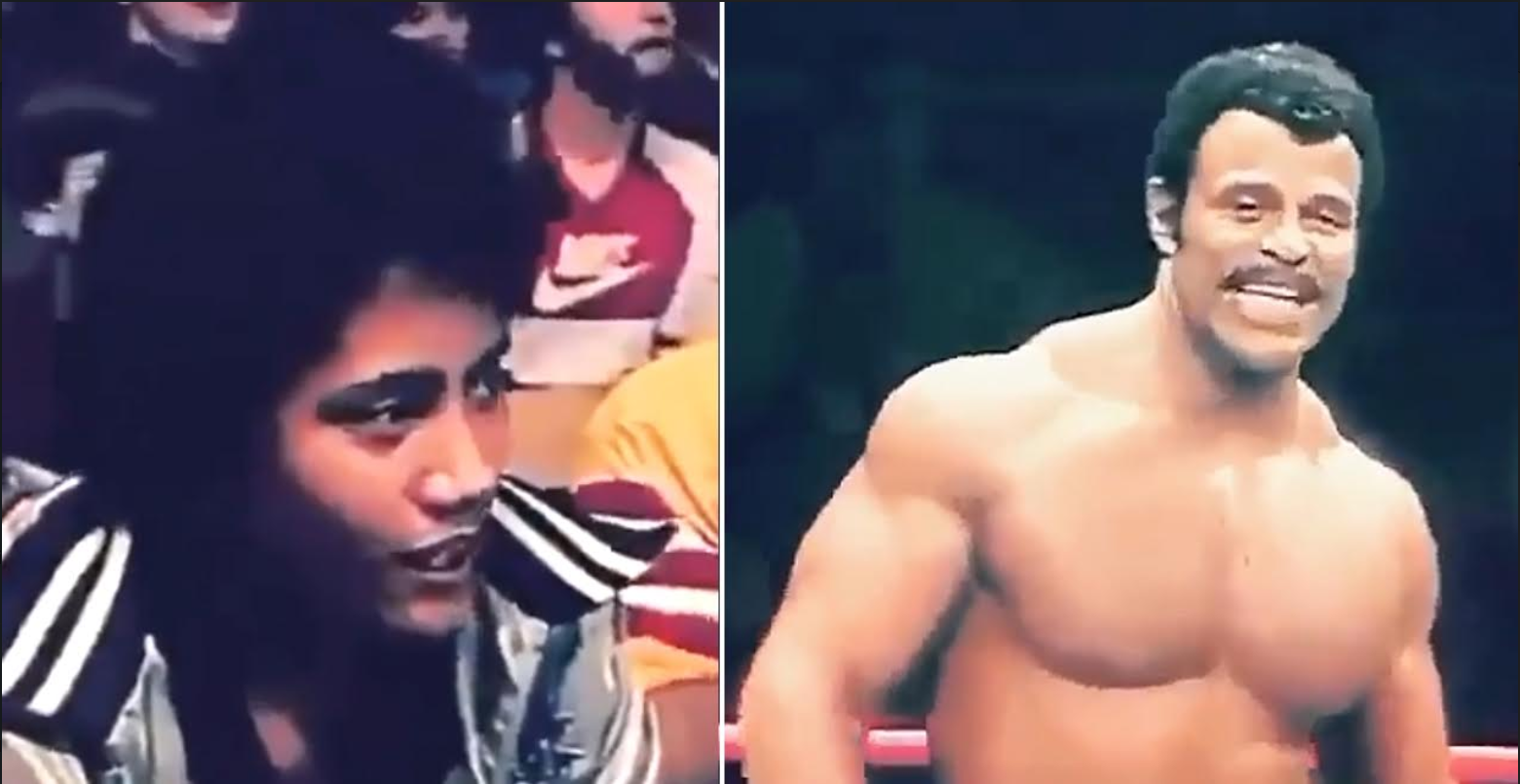 Credit: Instagram/therock
Superstars are real people too, and they have parents, and heroes, just like everyone else. Sometimes, their parents are their heroes. In Dwayne "The Rock" Johnson's case, that's definitely true, and the Fast and Furious star made that abundantly clear after his father's passing.
The Rock followed in his father's footsteps when he became a wrestler, and he took to Instagram on Friday to pay tribute to the man who helped shape him into the beloved movie star and pop culture we know him as today. As part of the WWF's Soul Patrol, Rocky Johnson was the first black tag-team champion in wrestling history and was inducted into the WWE Hall of Fame a decade ago.
He praised his father for being a pioneer, breaking the color barrier in wrestling and paving the way for someone like his own son. "You broke color barriers, became a ring legend and trail blazed your way thru this world."
The Rock speaks glowingly of his dad for raising him well, setting a good example and teaching him about the value of hard work.
"I was the boy sitting in the seats, watching and adoring you, my hero from afar. The boy you raised to always be proud of our cultures and proud of who and what I am. The boy you raised with the toughest of love. The intense work."
His dad passed away earlier this week at the age of 75, and his son expressed his wish for more time, for one more chance to say goodbye.
"Dad, I wish I had one more shot to tell you, I love you, before you crossed over to the other side. But you were ripped away from me so fast without warning. Gone in an instant and no coming back."
Usually, The Rock uses Instagram to have fun with his fans, often sending them messages and interacting with them in hilarious, heartwarming ways. But this time he's the one who needs a boost, because it doesn't matter how much you can bench or how big your box office returns are, losing your dad is never easy. The Rock isn't afraid to admit it.
"Im in pain. But we both know it's just pain and it'll pass. Now I'll carry your mana and work ethic with me, as it's time to move on because I have my family to feed and work to accomplish."
Ultimately, Rocky Johnson's son is proud of his dad and knows he couldn't have achieved all he has without him blazing the path before him, and raising him the way he did.
"You lived a very full, very hard, barrier breaking life and left it all in the ring. I love you dad and I'll always be your proud and grateful son. Go rest high."
Here's the entire post: