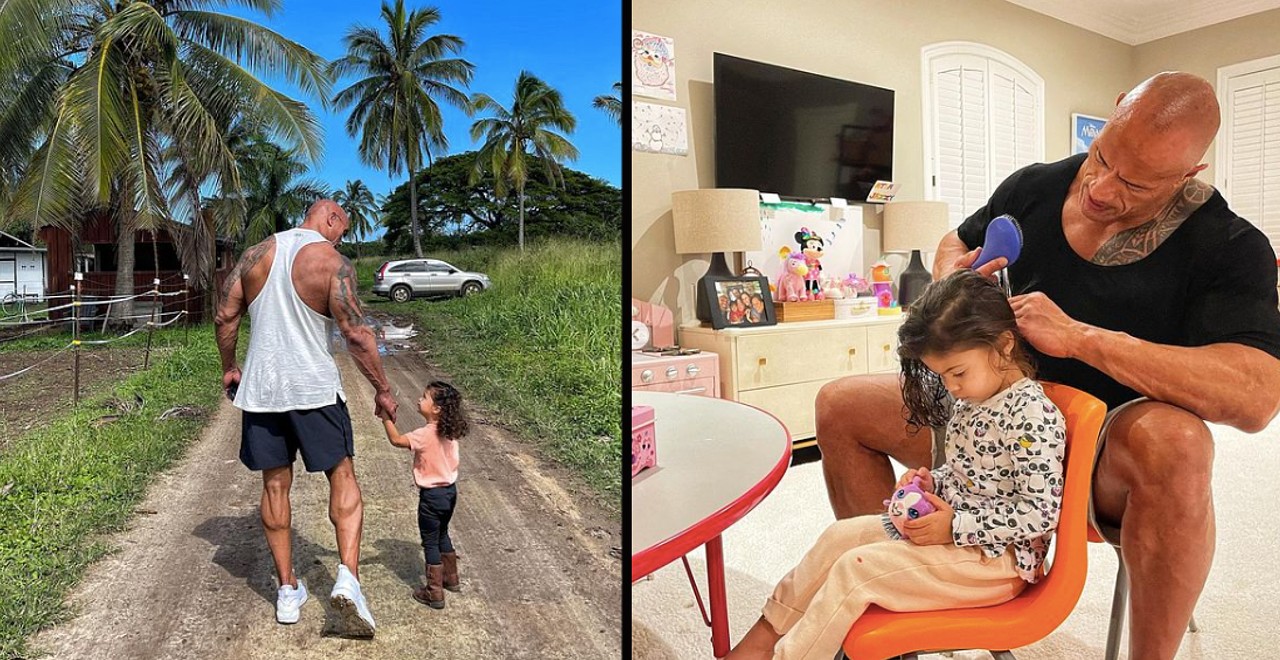 Credit: Instagram/therock
It's no secret that Dwayne The Rock Johnson adores life as a girl dad. With three daughters ranging from ages 19 to 2 years old, The Rock has spent nearly two decades as a dedicated father to his girls. The Rock's oldest daughter, Simone, recently made the leap that every parent dreams of – she's following her family's legacy, falling in love with wrestling and signing with the WWE. Meanwhile, the father of three has his hands full caring for his 2-year-old and 5-year-old, and he's loving every minute of it.
In a post The Rock shared on Instagram last Friday, the 48-year-old took a moment to reflect on life and express his gratitude for the hand he was dealt. Given that the wrestler-turned-actor followed in his own dad's footsteps, it's reasonable to imagine The Rock may have hoped for a son to follow in his. The Rock, however, will be the first to point out just how wrong you are.
"Every man wants a son, but every man needs a daughter," he explains. Beside the caption is a photo of The Rock, towering and tank-like, walking down a beautiful path with his 2-year-old daughter, Tiana. In this moment, it's evident that nothing in the world is more important to the hard-working actor than being a father. He looks lovingly down at his little girl as she cranes her neck upwards to meet his gaze, her arm raised to meet his dangling hand.
View this post on Instagram
"All my girls have become the great equalizers in my life – I'm surrounded by estrogen and wouldn't have it any other way," The Rock continues. "And man I hope she never gets tired of holding these big ol' dinosaur hands, though I suspect one day she will."
Parenting is hard – there's no question about it. But The Rock has mastered the art of capturing and appreciating life's most beautiful moments, ones that remind you to take a step back and cherish what you have. Kids are known for growing up too dang fast, and as a father of a 19-year-old, The Rock knows to get all the hand-holds in while he still can.