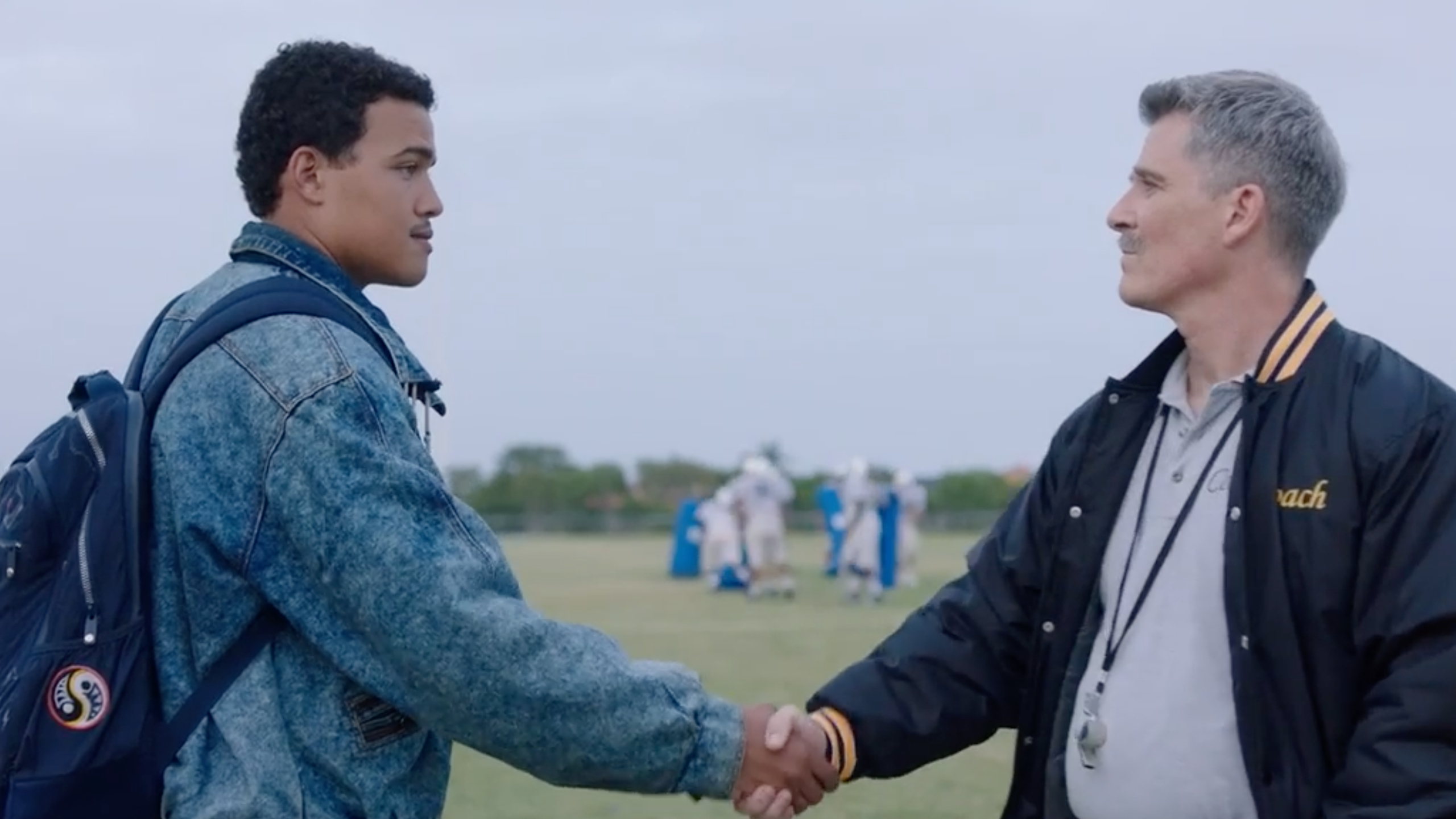 Credit: Instagram/TheRock///NBC
"We can all look back at defining moments and people that changed the direction of our lives," The Rock wrote on Instagram. And he's right. For all of us, there's a moment (or two…or three) that changed the course of our lives and who we would become. Even superstar The Rock had a moment that changed his entire life, and he shared the story on Instagram after it was featured in a recent episode of "The Young Rock."
Dwayne Johnson was 15 years old when he moved to Bethlehem PA and attended a new high school. He was not… an ideal student, to say the least. Within a month he had been arrested as well as suspended for fighting. He also had an incident with a coach in the teachers' lounge, which almost came to blows. That's not exactly the profile of someone on the path to becoming a professional athlete and the biggest movie star in the world.
"I acted like a real asshole to him, so the next day I found him so I could apologize eye to eye and face to face," The Rock wrote of the handshake that changed his life. "When he wouldn't let my hand go, I thought he was gonna deck the shit outta me, but instead he said something to me that would change the course of life."
In the clip, the coach explains that everyone deserves a second chance. He also takes the opportunity to talk to him about playing football. That set him on a course to collegiate football, and eventually the WWE (and beyond).
The Rock said he's always going to be grateful to that coach, who has since passed away. "Thank you coach," he wrote, "for seeing the potential in that punk kid. You shaking my hand and NOT letting it go, changed my life."
"Cheers to second chances and moments that change your life," he wrote.
View this post on Instagram
This is important, for multiple reasons. First, because it's a chance to think back on our own lives, and have gratitude for the people and events that shaped us. But second: now, as we get older, we have the chance to be on the other side of that handshake.
View this post on Instagram
As the coaches, teachers and authority figures dealing with kids who can sometimes -in Johnson's words- be "assholes", we need to remember how much impact forgiveness and second chances can have on a kid. It's a good reminder for when you see someone struggling, hold on to that handshake a few seconds longer, and let them know someone cares about them.