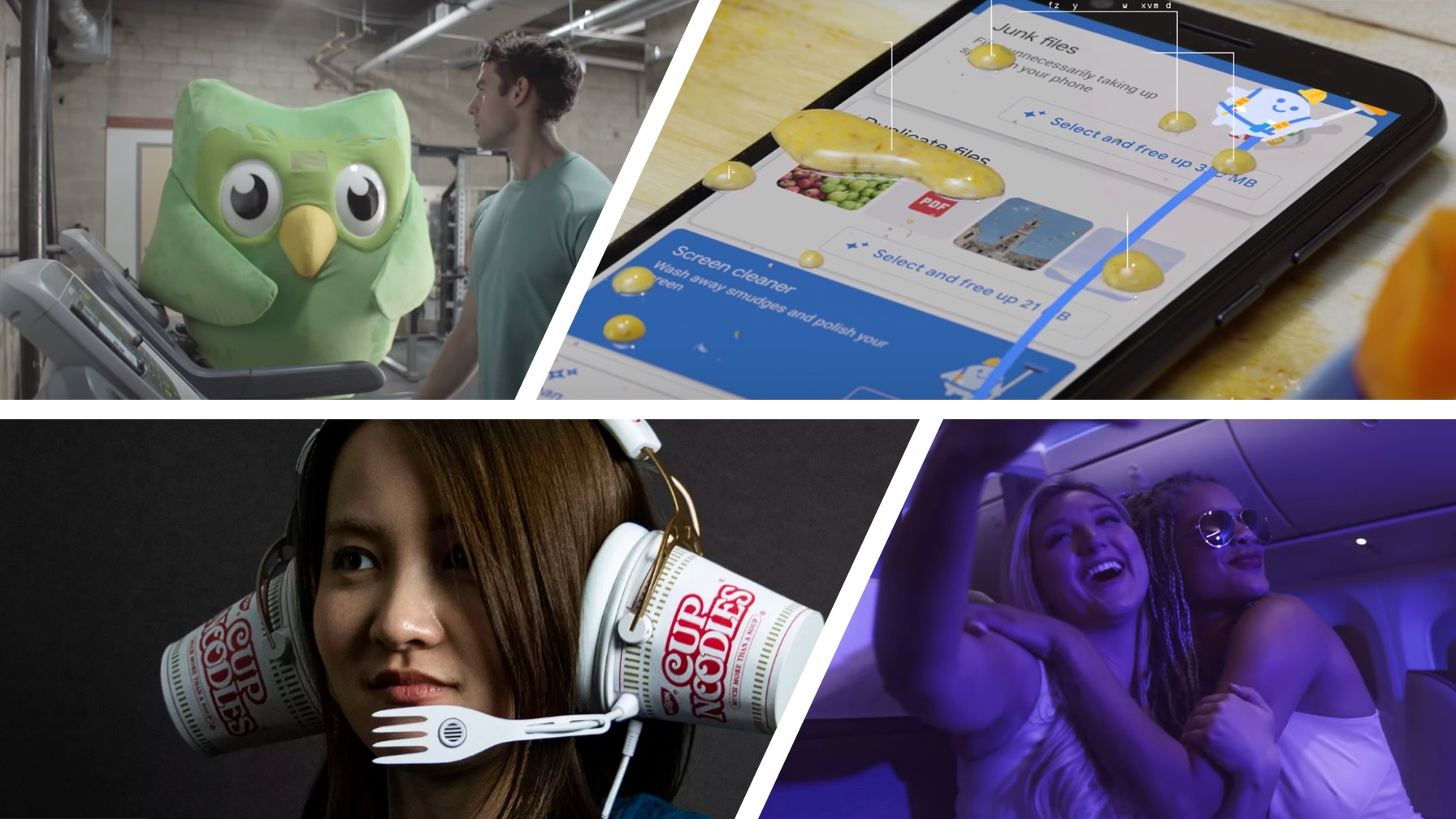 Congratulations! You made it through another April Fools Day.
As usual, companies worldwide tried to show their goofier side by promoting bogus products and services, many of which were funny… and others that were just cringe-worthy.
In case you missed them, here are a few of our faves.
LEGO "Find My Brick"
The long search is finally over… ???? #FindMyBrick pic.twitter.com/3yBIPJ2OPk

— LEGO (@LEGO_Group) April 1, 2019
LEGO toyed with every parent's heart by teasing a new app, "Find My Brick." A play off of Find My Phone, Find My Brick highlights the exact LEGO piece you're looking for so you'll no longer be stuck scouring mountains of colorful plastic.
Plenty of salty folks responded to the tweet, complaining that this app should have been invented a long time ago. The people have spoken, LEGO. Let's make it happen for real.
Duolingo Push
If you've ever tried learning a language with the Duolingo app, you know it is passionate about getting you to practice every day. The green owl mascot, Duo, is constantly popping up—typically at the most inopportune times—to remind you to do your language exercises.
With Duolingo Push, the company is taking things a step further by sending out a literal and, frankly, terrifying Duo to remind you to jump back into your studies. You can choose between encouraging, disappointed, or passive-aggressive versions of the owl. If his huge, dead eyes can't get you to do your Italian exercises, nothing will.
FlyreFestival

Considering the crazy amount of documentaries that just came out about the nightmare that was FyreFestival, it's no surprise people would try to capitalize on its infamy. Airline WestJet put out a video promoting the biggest and most innovative festival experience: FlyreFestival.
Featuring huge social influencers, models, EDM artists, gourmet dining, models, first-class accommodation, miniature pigs… and did we mention models? It's the most exclusive event ever hosted in the skies and will definitely deliver everything promised. We're positive.
Google's Screen Cleaner
There are plenty of apps that help keep files and apps on your phone organized, but what happens when things start to get messy on the outside?
Google boasts that the new 'Screen Cleaner' feature in their Files app will take care of any guck and grime that's polluting your precious device. Utilizing innovative tech like 'geometric dirt models' and 'haptic micromovement generators,' the app will scrub away anything on the surface as well as leave it protected with a "long-lasting non-stick shield."
Discocover Weekly
How's your Discocover Weekly today? ????

— Spotify (@Spotify) April 1, 2019
What first appears to be an unfortunate typo is actually a fun little joke designed to tweak your Discover Weekly playlist. Instead of your weekly curated tunes, the folks over at Spotify tweaked the algorithm to feature classic disco songs being covered by more modern artists.
These included the cast of Riverdale singing of "I Feel The Love," Demi Lovato's cover of "I Will Survive," and Lizzo's cover of "Stayin' Alive" from Happy Death Day 2U.
And before you start ranting about how you need your precious music to survive, the Discover Weekly playlists were still there; just a smidge harder to find than usual.
Cup MIX-IN Headset
Just because you're broke, doesn't mean you should experience top-notch audio quality. These two companies came together to advertise the next step in noodle-headphone and microphork technology with their Cup MIX-IN Headset.
As Wendy Lecot, Head of Strategic Alliances for HyperX states, "Now, Cup Noodles fans can curb their hunger without compromising the quality of their downtime, including gameplay."
SodaStreamME
From the brilliant mind of U.S. astronaut, Scott Kelly, SodaStream is releasing a brand new method for carbonating your beverages: Burps.
SodaStreamME technology utilizes the excess CO2 created from belches and infuses it into whatever liquid you want, leaving you with a fizzy new beverage that probably tastes like your recent gas-inducing meal. Yum.
Thanks, science!