These CVS Receipt Scarves Are Only Slightly Longer Than the Real Things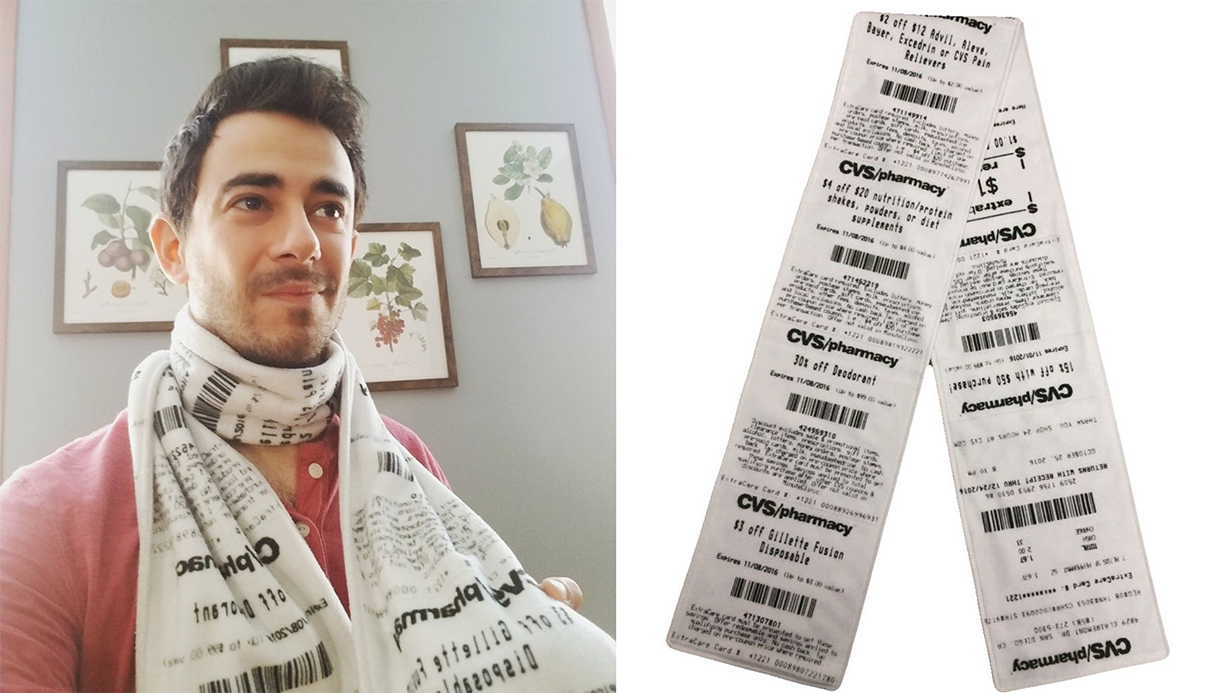 Making fun of CVS for their ridiculously lengthy receipts isn't exactly a new joke, but someone has finally taken things to the next level by transforming the seemingly miles-long proof of purchase into tasteful winter garb.
"We all know how long CVS receipts are, now you can look like you're wearing one while simultaneously staying warm with its extremely soft material.," reads the Amazon description for the receipt scarves.
Coming in at a whopping 59 inches, the scarf is probably only a tad longer than the actual pharmacy receipts but it's definitely going to keep you warmer, touting a "Fleece material" that is "SUPER soft, comfortable, and warm."
The text-covered scarves are already considered a best-seller on Etsy, though, folks online are definitely talking more about the creativity and novelty behind them than their actual comfort level.
"Super duper cool! I wish it was a bit thinner to look more like a receipt but the quality is perfect and it's a hilarious gift for any occasion. I definitely recommend it," one reviewer wrote.
Interestingly, several buyers commented on the surprising thinness of the material, but we're not sure what they were expecting considering they purchased something based on a long, thin sheet of paper.
The jury's still out on whether or not the scarves can function as a perfect window blind like a standard CVS receipt, but if you'd like to test it out for yourself, pick up your own scarf here for $20.
One of my blinds broke in my bedroom so I just went to CVS pic.twitter.com/0QghmXKZ7R

— andrew (@andrewnolan2) December 5, 2018
Just a heads up, if you buy stuff using the provided links, The Dad may collect a small commission.