These Guys Built the First Real-Life 'Protosaber' From Star Wars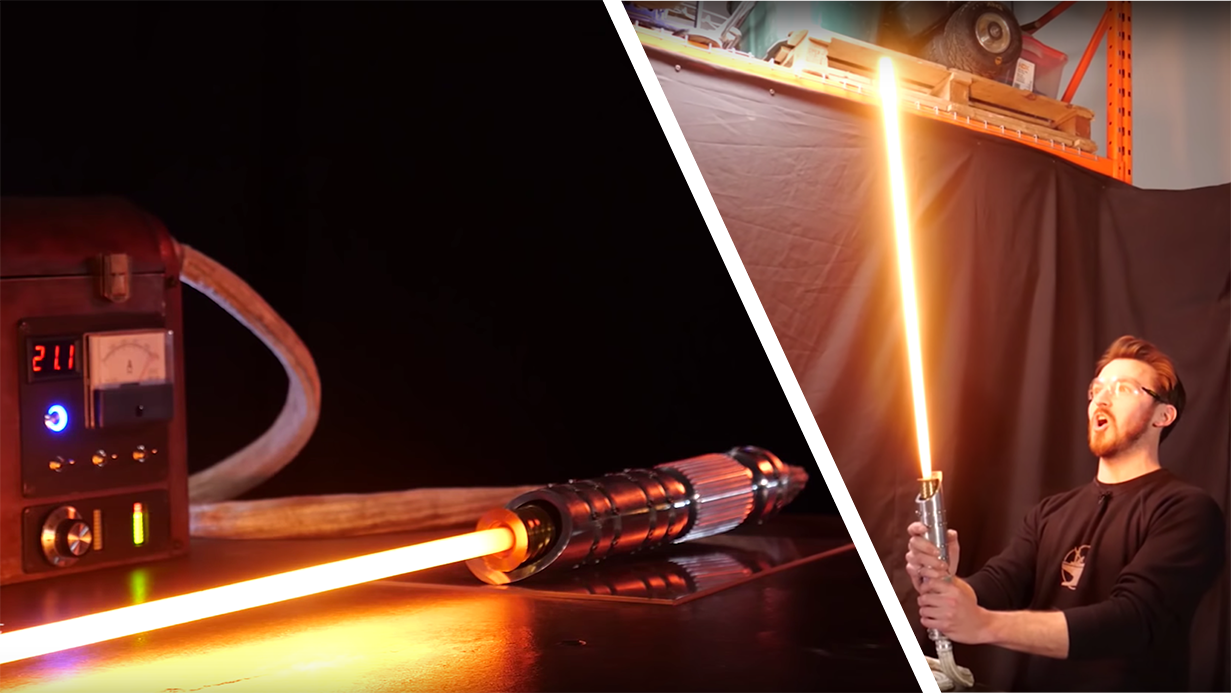 Arguably the most popular sci-fi weapon of all time, a real-life lightsaber from Star Wars has been coveted by fanboys and girls for decades. They can deflect projectiles, cut through nearly anything, and honestly, just look so damn cool. Unfortunately, a lightsaber as they function in a galaxy far, far away is currently impossible to create (thanks, science), but that doesn't mean we can't get dangerously close.
True Star Wars nerds will recognize the protosaber (or "proto-saber") as the lightsaber's archaic predecessor, it's defining attribute being an attached battery pack required to power the weapon.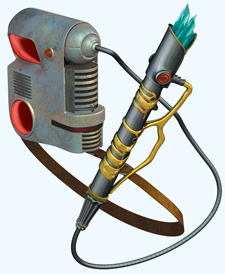 According to Wookiepedia, "the hilt [of a protosaber] was connected via cable to an external power pack due to limitations in power pack technology." There simply wasn't a power supply small or powerful enough to fit inside the hilt of a weapon, so the ancient Jedi were forced to fight with battery containers slung over shoulders or on a belt.
Yes, the most powerful beings in the galaxy fought with space fanny packs.
The Hacksmith, a YouTube channel dedicated to taking "fictional ideas from movies, video games & comics, and [making] real working prototypes," decided to delve deep into Star Wars lore and design the very first working protosaber (or something remarkably close to it) and while it doesn't function in exactly the same way, it's definitely remarkable (and dangerous as hell) in its own right.
In place of the standard solid beam of plasma, the Hacksmith sends 20kW of power coursing through a think rod of tungsten⁠—enough energy to power half of an average North American home. The result is a highly dangerous, superheated blade that can do some serious damage.
Fortunately, the creators don't underestimate the power of the force (or the power of a giant container of batteries) and wield the weapon without any unintended amputations.
Is it practical? No.
Is it an actual lightsaber? Not really.
Is it super badass and do I want one even though I would probably maim myself?