These Parents Have Played Mario Kart Every Day for Almost 20 Years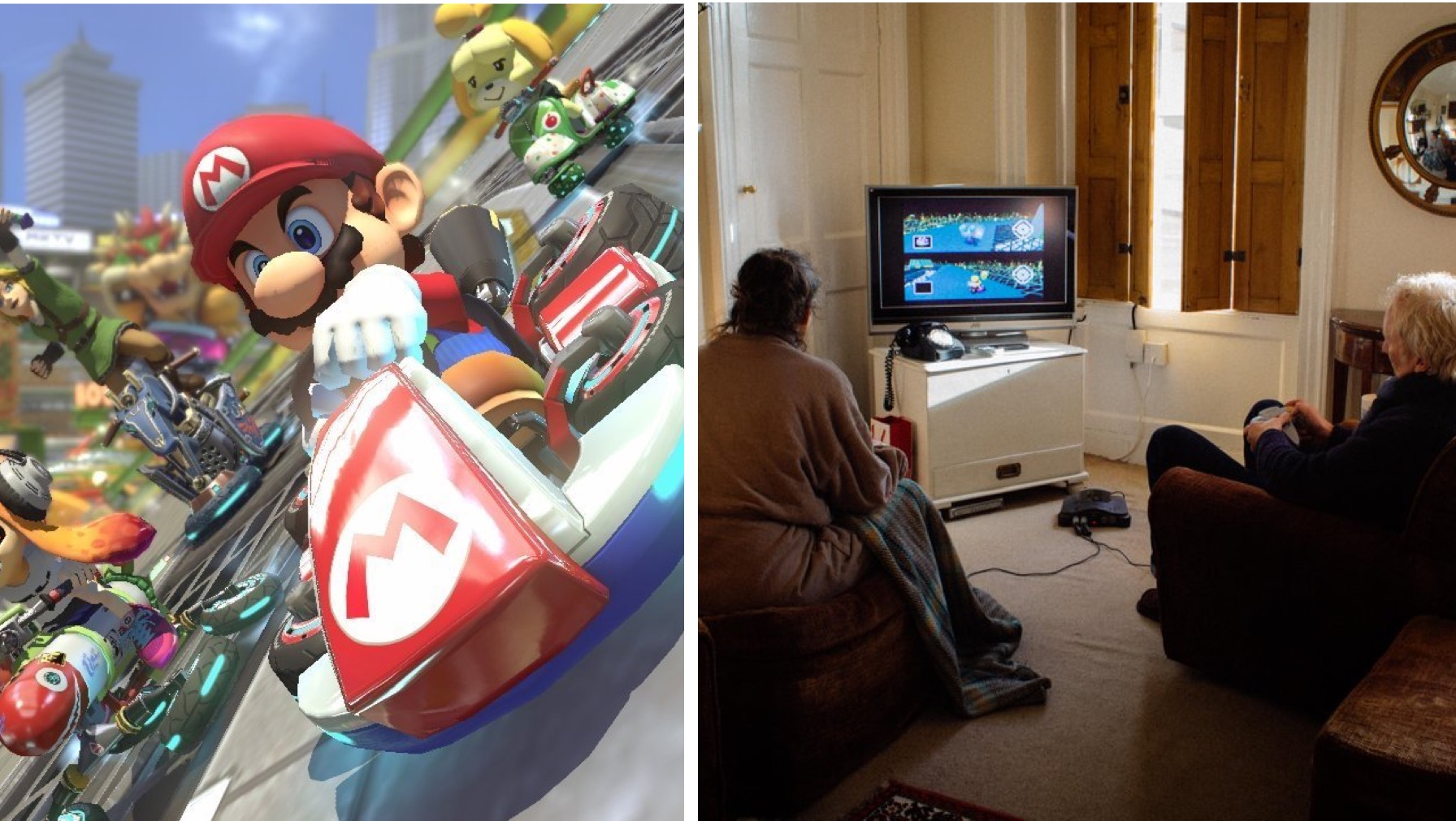 Couples that play together, stay together… and we can prove it.
On January 3rd, Redditor 'bork1138' shared a photo of his parents doing something a bit atypical for folks of their generation: Battling it out in a game of Mario Kart 64.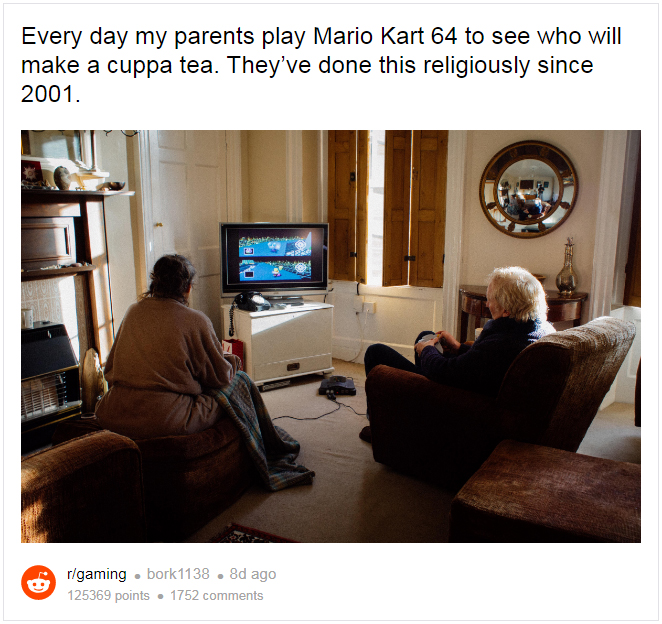 For nearly 20 years, instead of arguing about whose turn it is to put the kettle on for tea that day, this couple has let the ultimate competitive and rage-inducing Nintendo 64 game decide. They do it every single day, folks.
(Honestly, a blue shell on the final lap is far more devastating than any verbal altercation anyways.)
When a few commenters questioned the validity of the post, a similar photo from Instagram arose featuring the couple in December of 2014 clearly still settling disputes via banana peels and turtle shells.
So, there you have it. Clearly, the key to a happy and healthy marriage isn't communication or silly unconditional love, but the willingness to completely obliterate your spouse in competitive video games.
My wife is going to be so thrilled when she finds out.