These Singing Baby Shark Costumes Are Fin for the Whole Family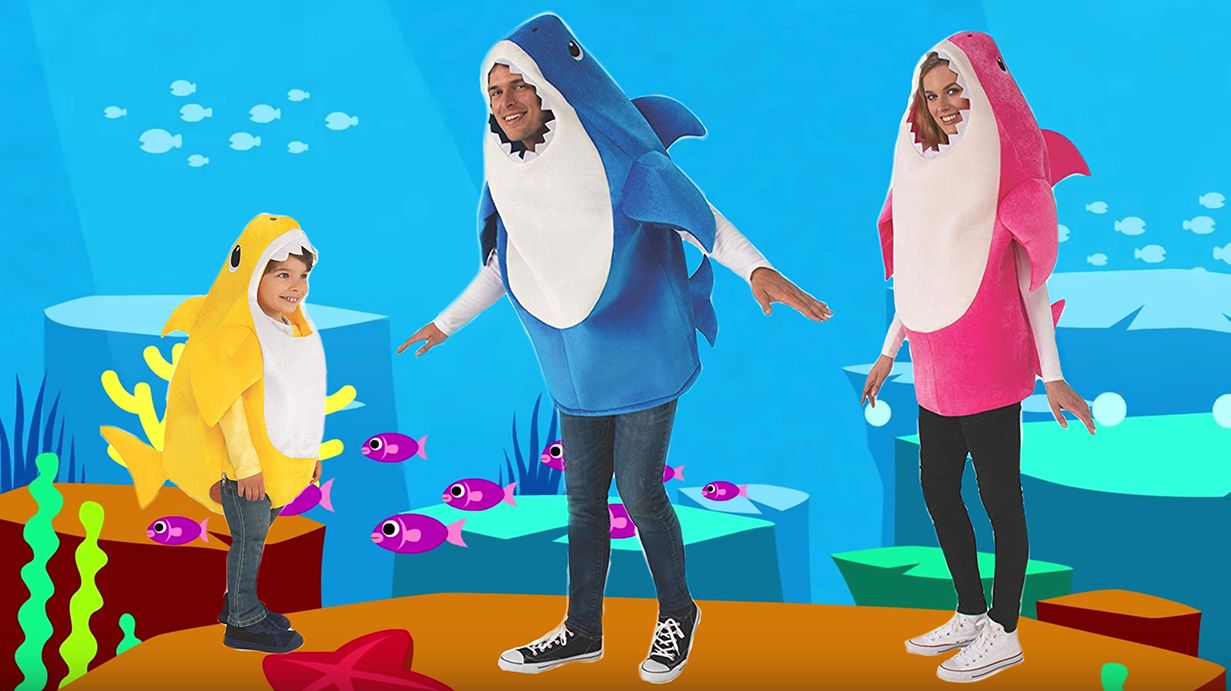 Remember just a few years ago, when sharks were relegated to one terrifying week of the year instead of bombarding us seemingly every day in the popular and painfully catchy tune, "Baby Shark"? We had no idea how good we had it. But this is our reality now, and the world will never be the same.
In fact, there's already been a sharp rise in shark-based apparel sales thanks to the colorful aquatic family in the YouTube music video by Pinkfong (which has garnered 3.3 BILLION views, by the way), and we're not just talking t-shirts.
Just in time for Halloween, you can now purchase your own shark family costumes, officially licensed and manufactured by Rubie's Costume Company. These romper-style duds are the perfect balance of adorable and vicious.
Hell, you can even get your pooch involved with their own tiny shark outfit (which may or may not look like they are simply being devoured by said shark, but that just makes it more of a conversation starter).
And just in case you're worried you might make new friends while trick-or-treating, each costume includes a pre-recorded sound chip that plays clips of the Baby Shark song, effectively keeping other adults at a safe distance—a shark forcefield, if you will.
Man, that sounds way cooler than it actually is.
Depending on the version, the costumes will run you somewhere between $21.95 and $32.75 if you purchase them from Amazon. Grab a few today so you can finally devour someone as a family.