This 17-Yr-Old Wants a Forever Home Before Aging out of Foster Care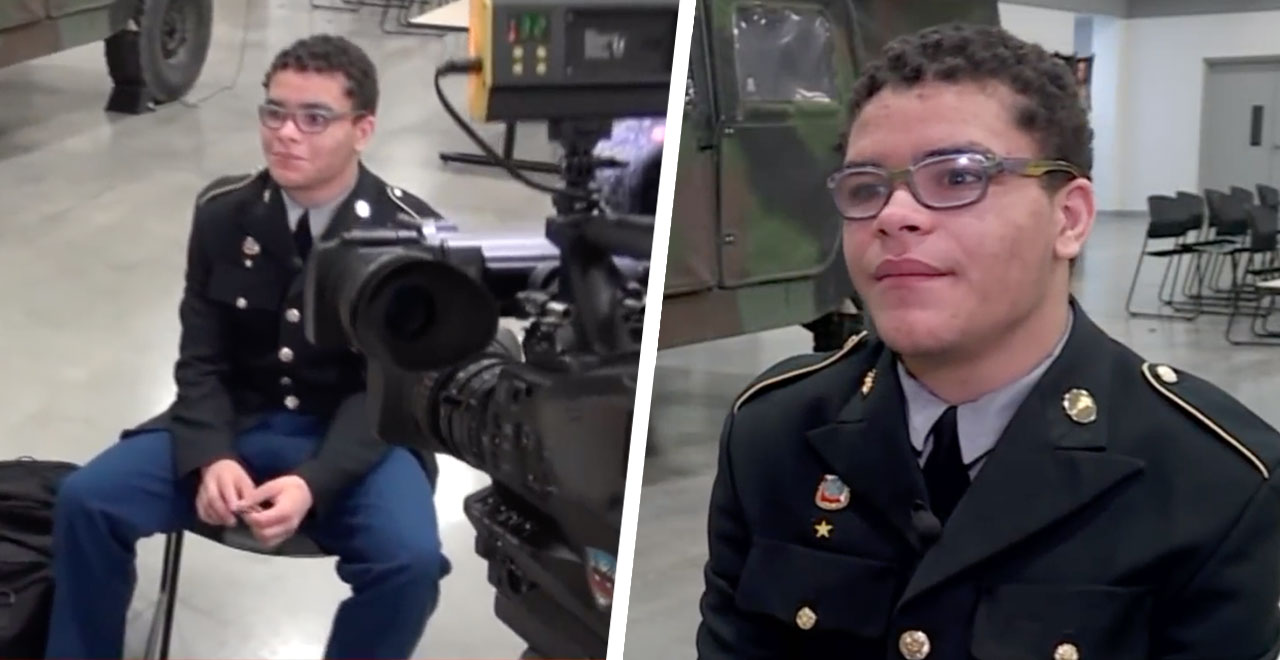 Since the age of 12, an Oklahoma boy named Haven has been in the custody of the state Department of Human Services, bouncing between foster homes and shelters.
This fall, Haven turns 18, officially aging him out of the foster care system that has been his home for the past six years. However, before that day comes, Haven has one request: to find a family willing to adopt him as their own.
"It gets old sometimes," Haven told news station KFOR regarding his time in foster care. On a recent trip to an Army National Guard training facility, Haven opened up about his situation as well as what he wants more than anything else – a family. Now almost an adult, the Oklahoma teen is running out of time to make that dream come true. If he fails to find a family willing to adopt him before October, Haven will be on his own.
Like most kids his age, Haven still dreams of freedom and independence, however, what he longs for most is the stability and guidance that comes from being surrounded by a loving family. "So you can have someone to help you, like be there for you if you need help—not just going into it all blind because that's how you get into drugs and bad stuff like that." An active cadet in the ARMY JROTC, Haven dreams of a career in the military, again simply seeking "to be a part of something bigger than myself,"
So what sort of family is Haven looking for? "I don't really care as long as it's a family that will show love for me and be there for me." At this point, the teen says he's simply looking for "Anyone that will take me."
It's enough to make even the most overwhelmed parent consider adoption. Sadly, Haven's story is more common than you'd expect. Each and every day in the US, kids age out of the foster care system having never found a permanent home, which as Haven mentioned, can lead to a difficult path as an adult.
So with just a few months left, Haven has made a final plea for a place to call home.
Internet personality and meme star, Tank Sinatra, has started a GoFundMe campaign for Haven in the event that doesn't happen because he'll need money to assimilate into adult life on his own.
To find more information on adopting Haven, contact the Oklahoma Department of Human Services or visit the GoFundMe page to make a donation.