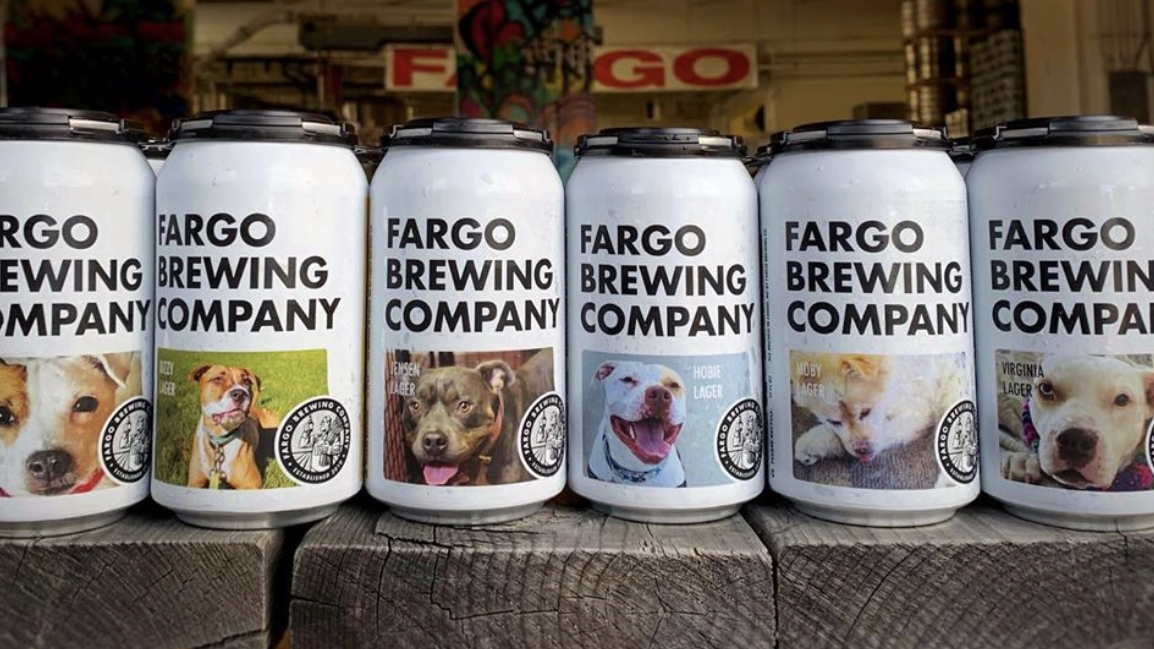 Credit: Instagram/fargobrewing
Dogs and beer, objectively two of the best things in the world, are coming together for a collaboration of the ages.
No, there are no dogs drinking beer. I repeat, do not let your dog drink beer. It's toxic for them and, more importantly, they simply won't appreciate it as much as you will.
However, there are some brews coming out of North Dakota-based brewing company Fargo that are making local pups happy for very different reasons.
The brewery partnered with the 4 Luv of Dog Rescue to host its 'Oneder Dog' release on Monday, revealing six-packs of their award-winning Original Lager with photos of adoptable local dogs on each can.

According to Food & Variety, these dogs have trouble socializing with other pets, which makes finding proper homes especially difficult because they can't always attend adoption events.
"It's our hope that through this event we can raise a little awareness about these 'one'derful pooches and hopefully find them homes of their own!" Fargo wrote on Facebook, adding that all proceeds from the event also went to 4 Luv of Dog.
"The harder-to-adopt dogs sometimes labeled as 'Oneder dogs' have always had a special place in my heart," Jerad Ryan, a volunteer with 4 Luv of Dog Rescue of over four years, told Food & Wine.
"My first three-and-a-half years volunteering at the shelter I would spend extra time with the dogs that had been there long-term mostly due to the fact they don't do well living with any other dogs. Many of our foster homes already have a resident dog or two [so] it is difficult to find these particular dogs a forever home."
View this post on Instagram
The idea popped into Jared's head when he was working at his day job at Northern Plains Label, a company that produces beer labels. It just made sense.
"I asked Fargo Brewing if they would be willing to do this for us and they loved it too," he said. "They have gone above and beyond with donating profits and having an event where the public can come and meet our Oneder dogs."
The cans debuted on November 4th and will stick around while supplies last.
Just try and imagine anything better than picking up a sixer and a pupper on the same day.