This 'Christmas Vacation' Set Is a Decorative Village You'll Actually Want
I never really understood the decorative Christmas villages when I was growing up. Don't get me wrong – that didn't stop me from pretending I was an enormous god figure, towering over the tiny ceramic community and deciding their wintery fate (even though that was probably not their original purpose).
But there's finally a little set of Christmas figurines that, not only do I finally understand wanting to show off, but I wholeheartedly endorse: The Christmas Vacation Village, by Department 56.
A Christmas community that reflects the actual chaos and anxiety of the holidays, just about everyone from National Lampoon's iconic holiday film are represented here: Cousin Eddie, Todd and Margot, Aunts Bethany and Edna, and obviously, all of the Griswolds.
The centerpiece of the set, understandably, is a hand-painted "Griswold Holiday House," which is remarkably detailed, right down to the rear-facing window through which someone might fantasize about installing an in-ground pool come springtime.
Sure, there is a severe lack of Christmas lights adorning the exterior, but you don't want to blow a fuse in your home just for authenticity's sake.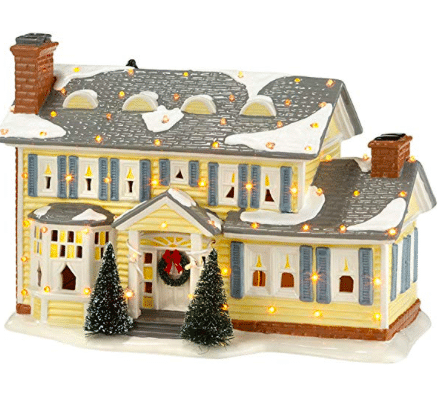 Obviously, this set wouldn't be complete without Cousin Eddie's RV. "That right there vehicle" even has its own lights, making it a tasteful addition to any shelf or mantle.
Yeah, it costs $60 but considering Eddie traded his entire house for it, I'd say that's a steal.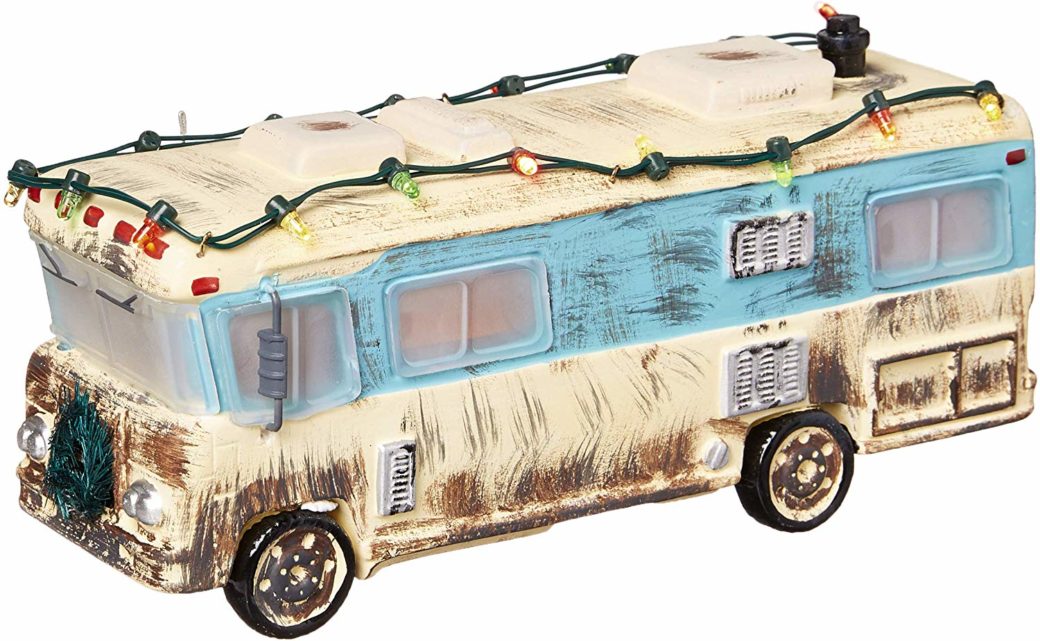 And what would the giant recreational vehicle be without its trusty captain, Cousin Eddie? Represented in the quintessential "Merry Christmas. Shitter was full" pose, the artist even went as far as to paint on Randy Quaid's chest hair.
Merry Christmas, indeed.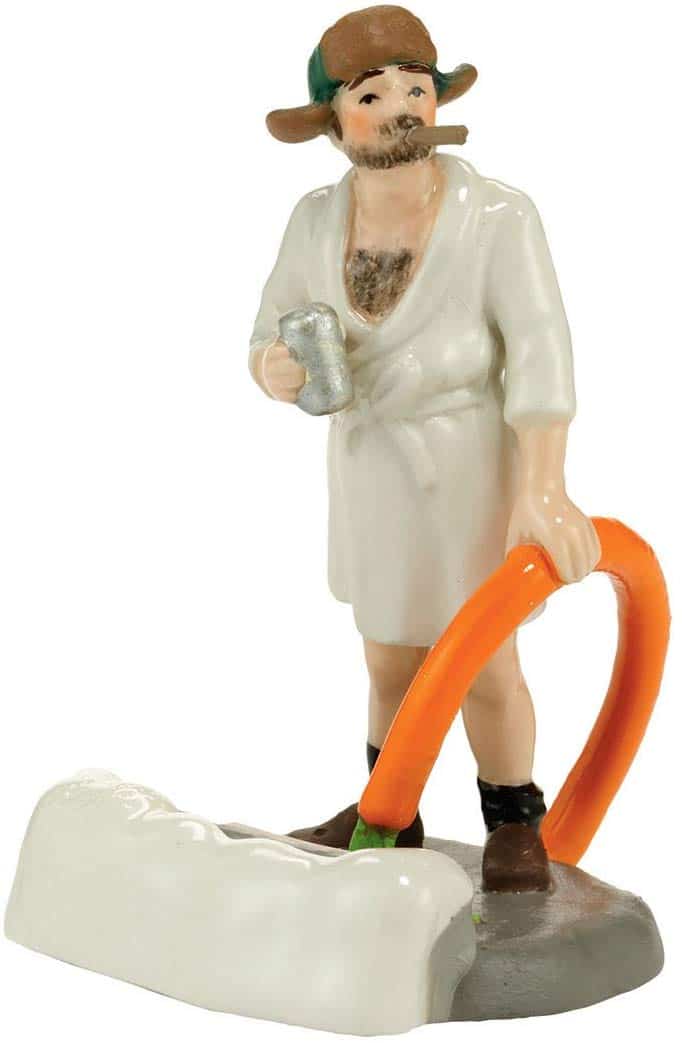 The set includes a number of other pieces from classic scenes in the film, too, including a "Freezing Our Baguettes Off" vignette featuring the entire family waiting for Clark to turn on the lights, a Clark and Rusty pulling out the comically large ball of tangled lights, Eddie holding a moose mug, and of course, the infamous Griswold truckster with attached tree – the "thymbol of the thspirit of the Grithwold family Chrithmath."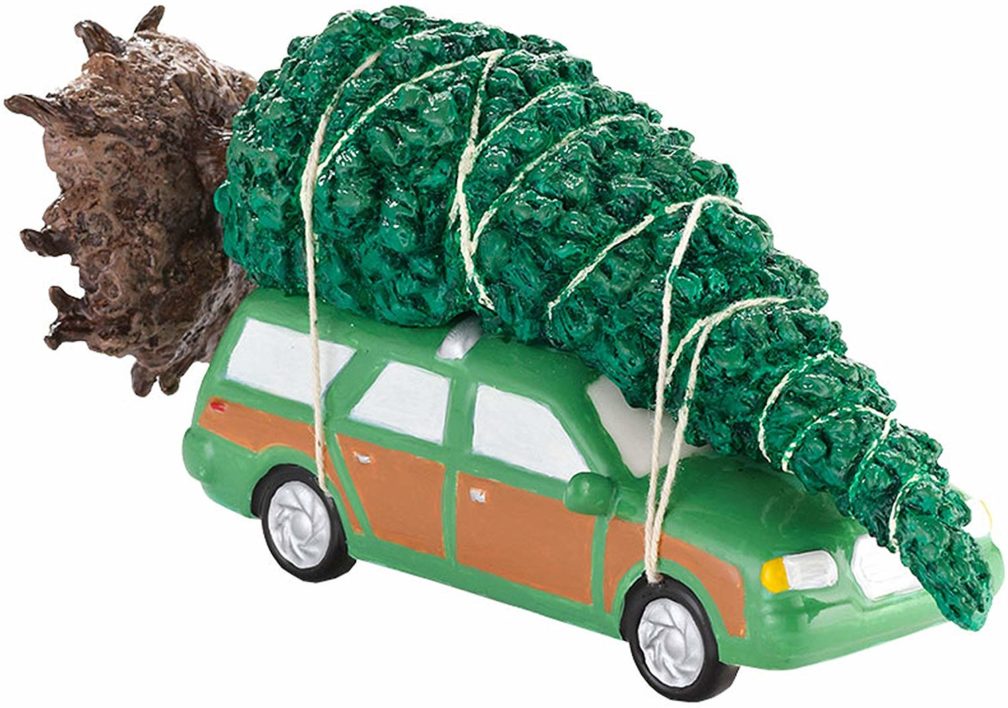 There are plenty of figurines and scenes to mix and match, but no matter which ones you choose, they're bound to be a conversation starter if you find yourself hosting your entire family for the holidays like Clark.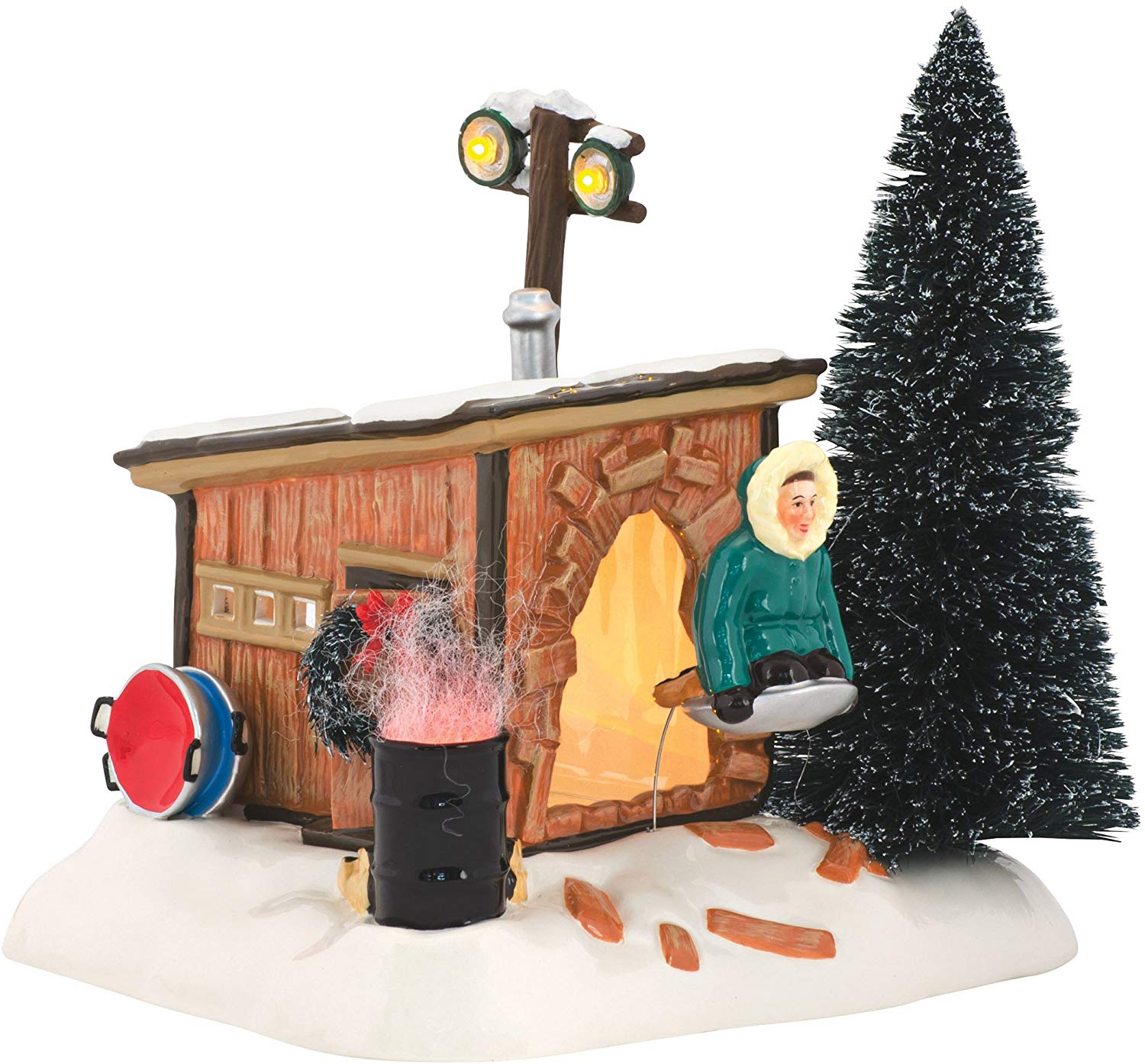 Plus, it will actually make sense when the kids start playing with these and reenacting scenes, unlike my grandma's generic "snowy village" back in the 90s. Ugh, boring.