This Engagement Photoshoot at Crystal Lake is Bloody Brilliant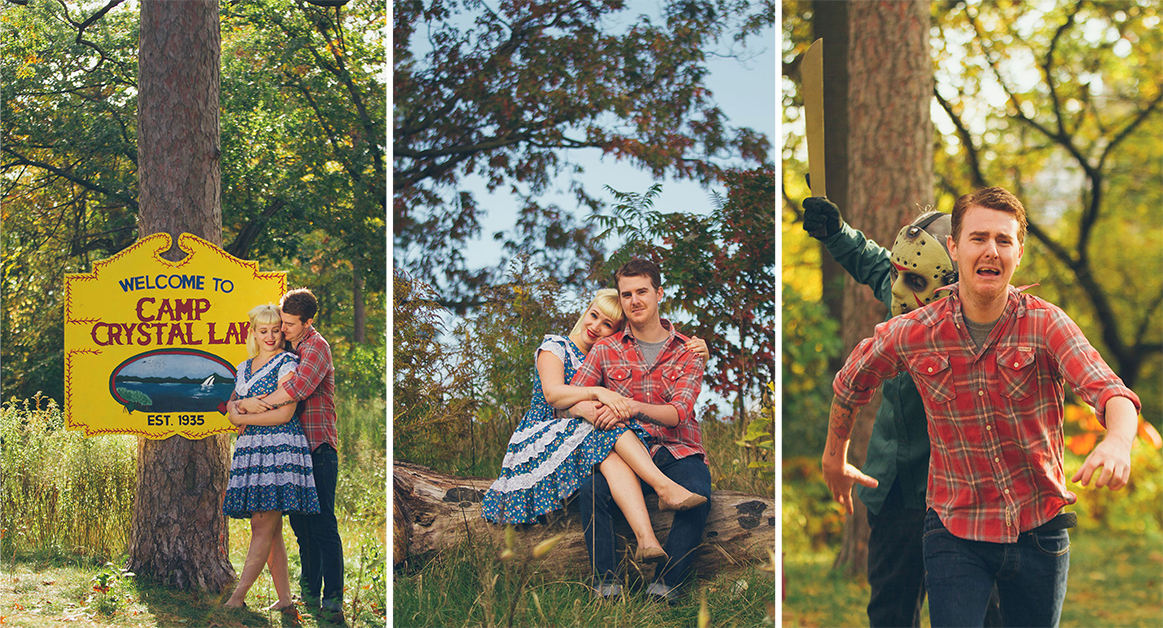 Crystal Lake hosts a historic summer camp, a bevy of picturesque vistas, and even a unique resident who tends to make quite the impression on visitors, so it's no surprise Vanessa Lawson and Josh Morden thought it would be the perfect spot to celebrate their recent engagement.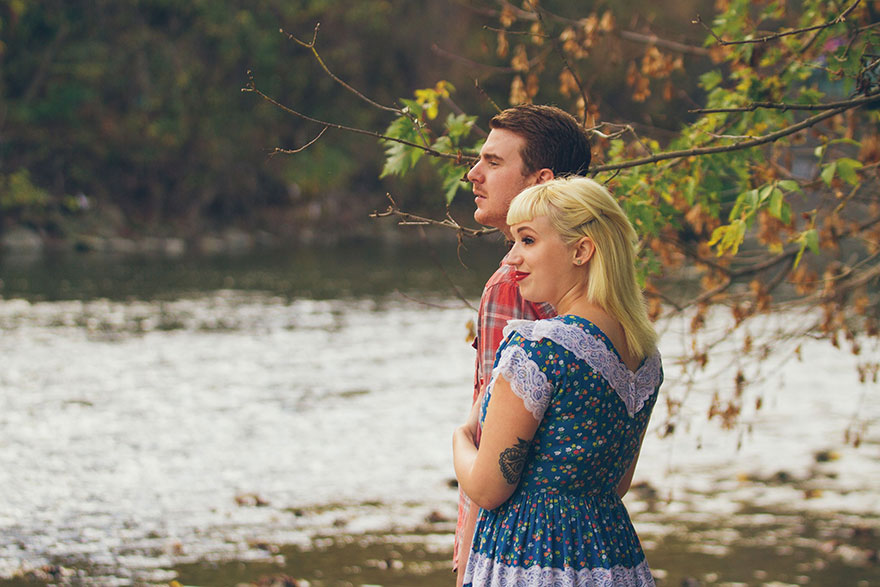 Not wanting a slew of sappy and cliche poses, Vanessa and Josh instead dug deep into their mutual love for horror movies and created something truly special.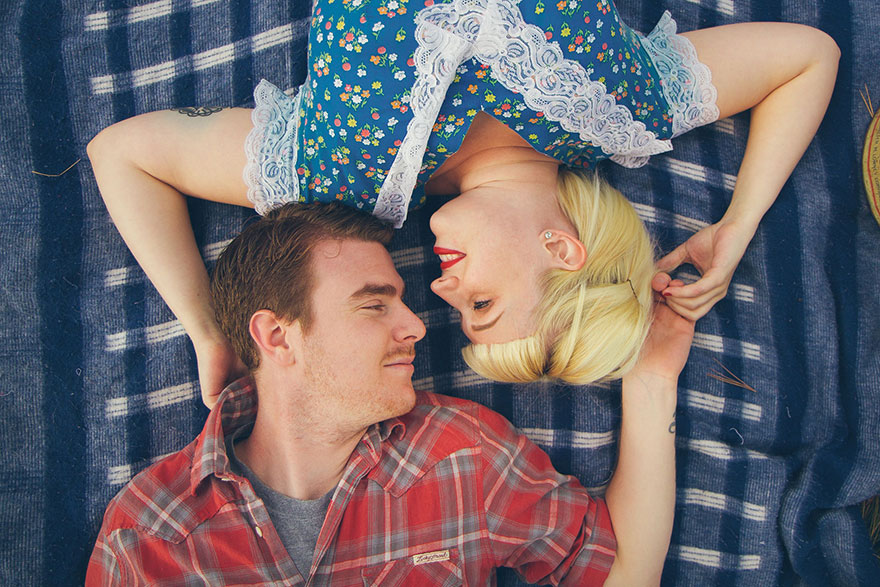 Tapping the talents of photographer Brandon Gray, the couple and went with a "Friday the 13th" theme. We're pretty sure you won't see engagement photos like this on Pinterest.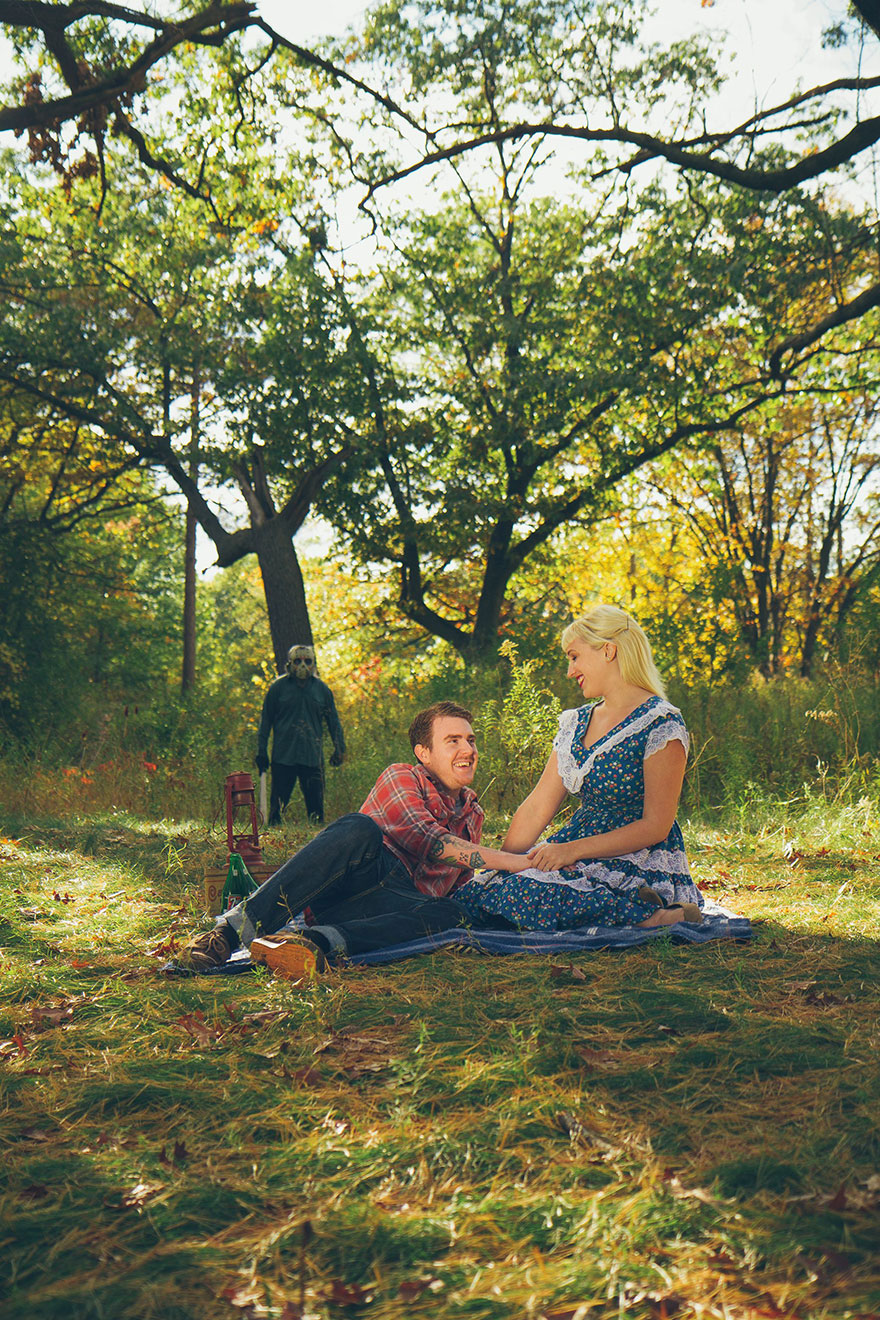 And we're not talking some subtle or playful homages here, either.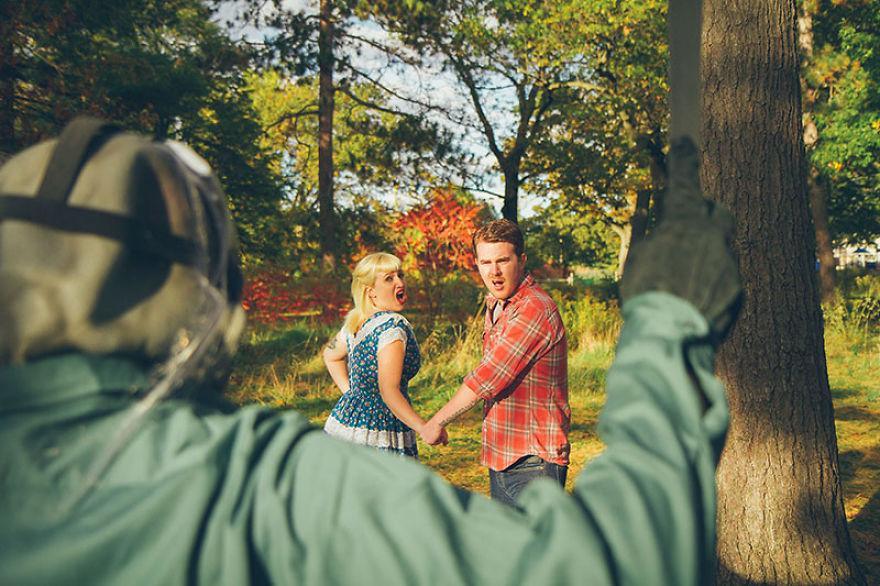 They literally got someone to dress up as Jason Vorhees.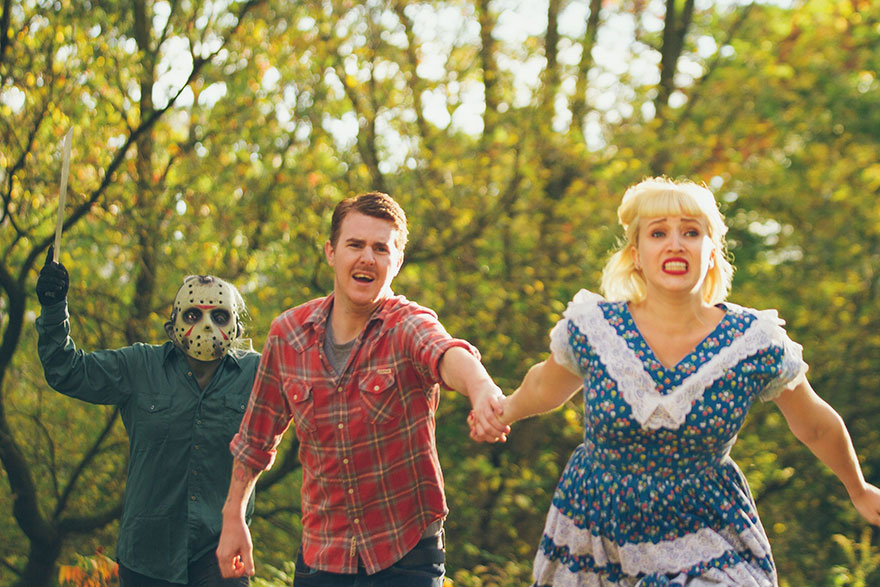 Who then chased them down…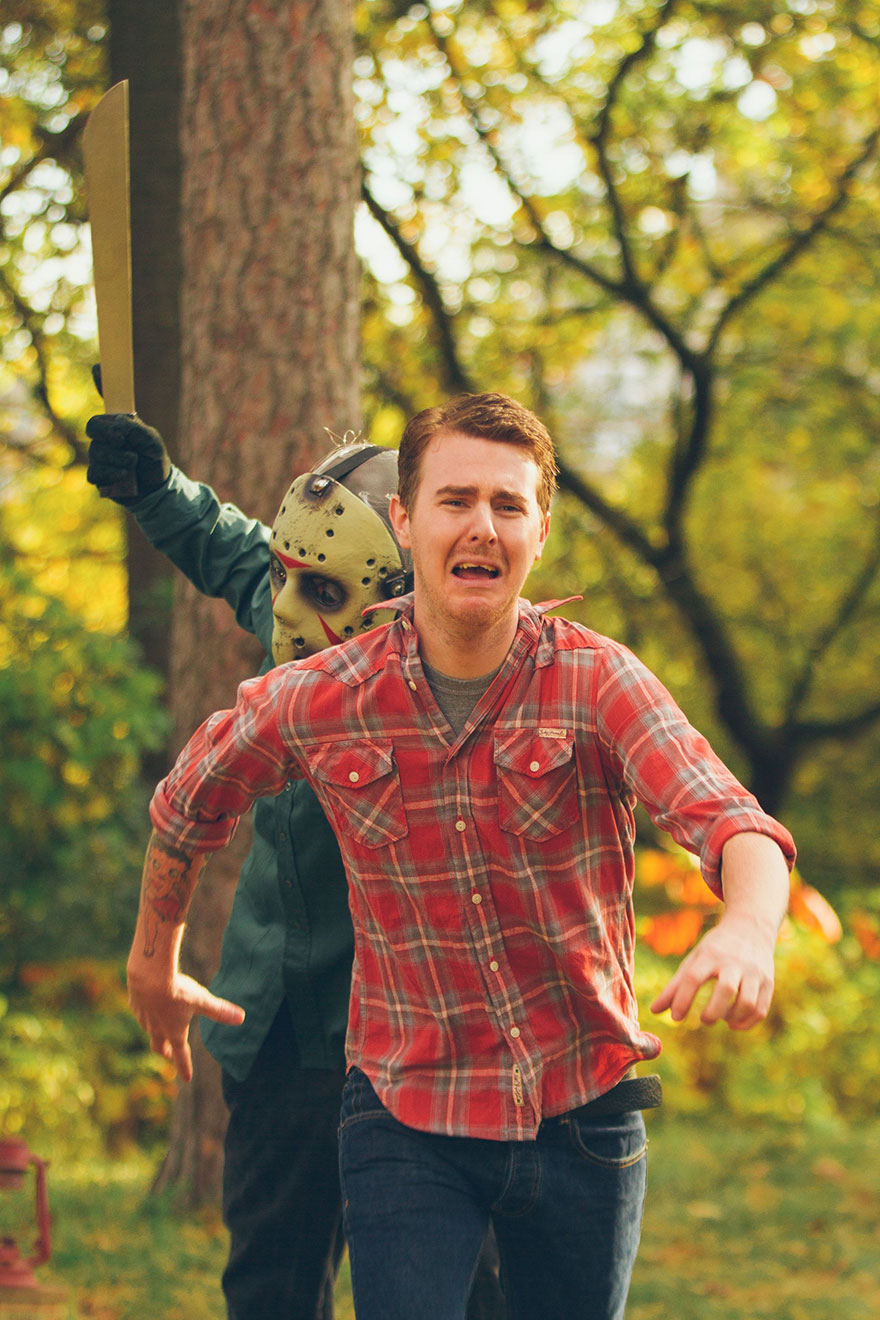 And murdered them…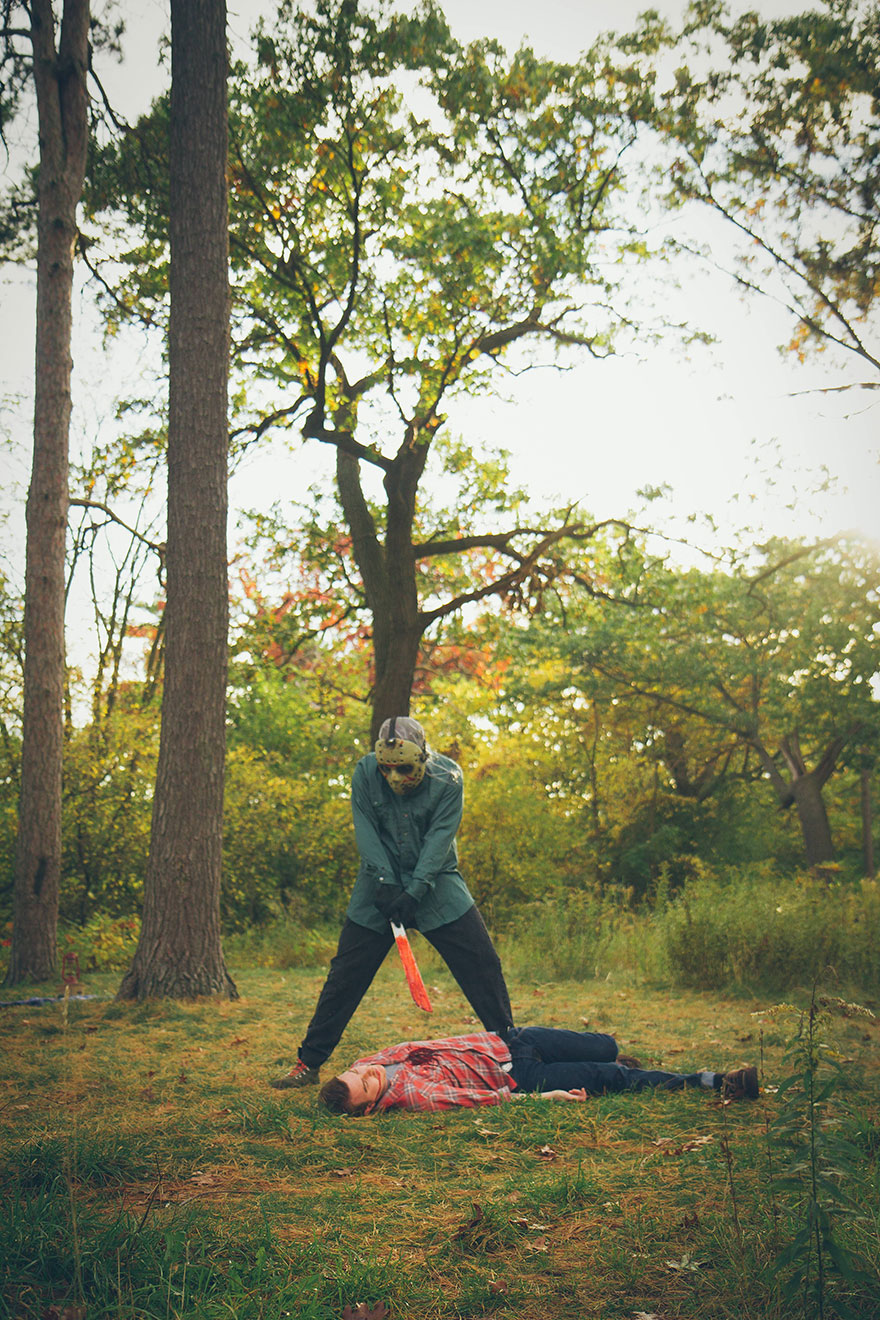 As he does.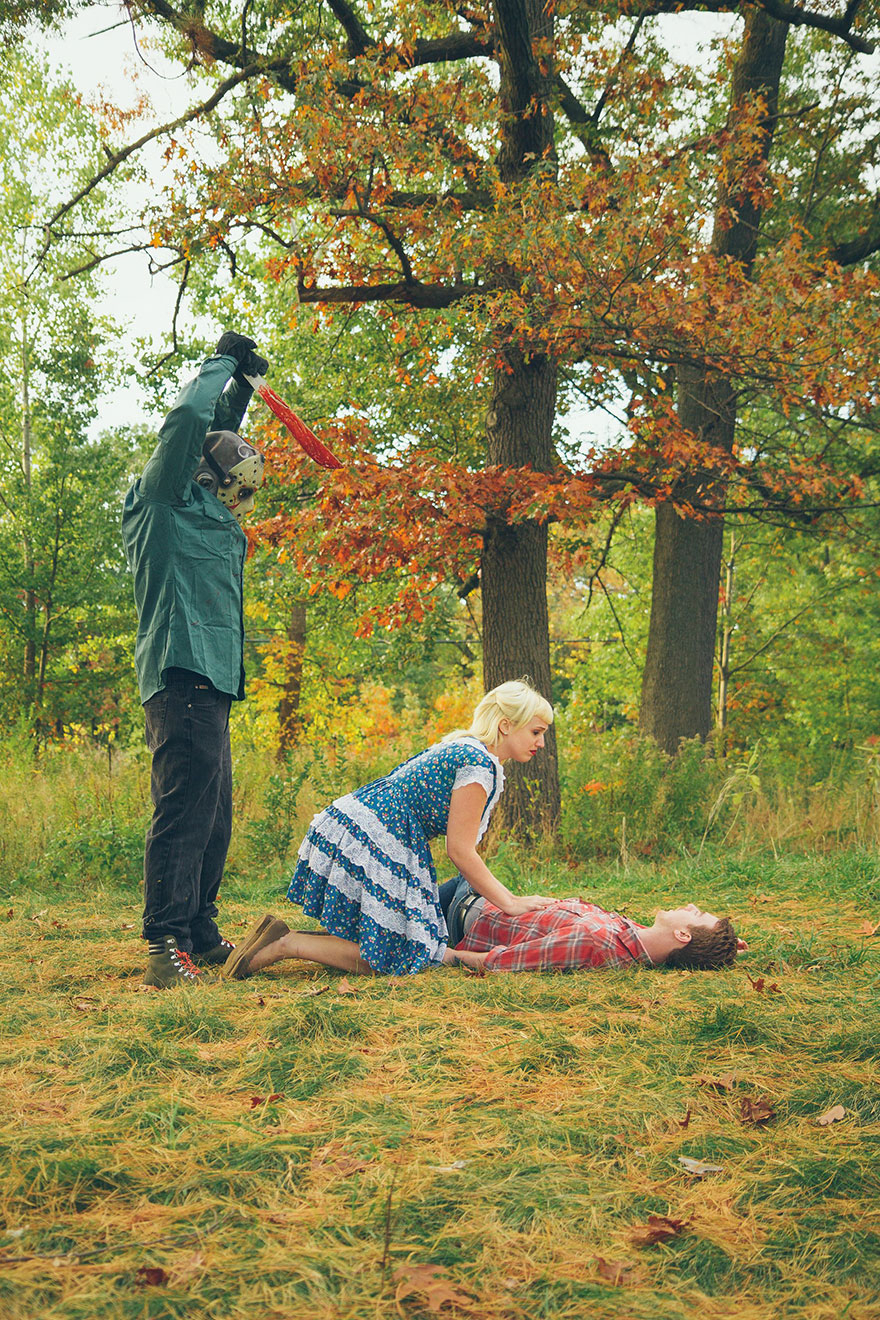 When you think about, it's kind of romantic in a weird way.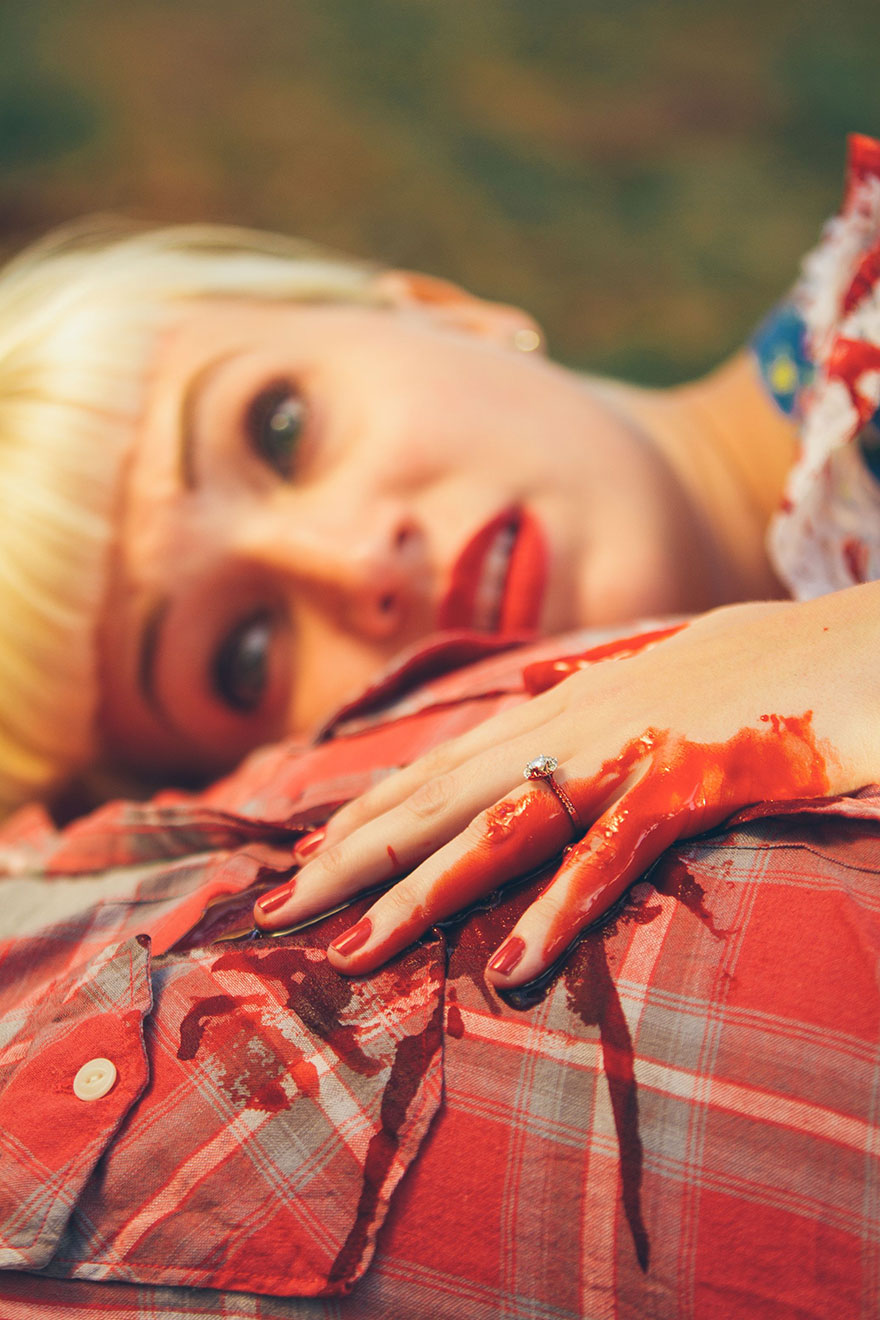 What's that saying? 'Couples who are slain together, stay together?' Hmm, maybe that's not quite right.
Oh well. If you want to see the full catalog of Vanessa and Josh's killer engagement shoot, check them out here. It's a bloody good time.