This is How Game of Thrones Ends on Sesame Street [WATCH]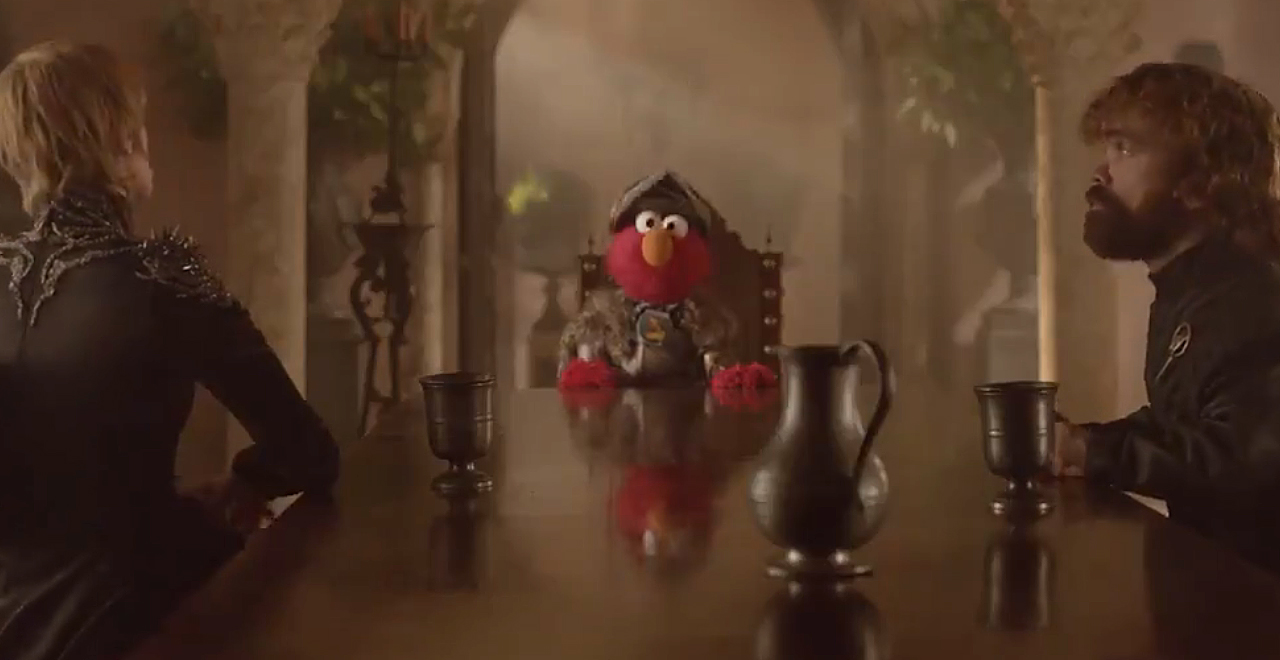 When you play the game of thrones, you win or you die. . . or everyone learns a valuable lesson about respect and goes home.
Ok, maybe that last part isn't how George R. R. Martin wrote it, but that's definitely how the saying would go on Sesame Street, and we know this because of this epic crossover video that was posted on Thursday.
Right in the middle of a tense exchange between Cersei and Tyrion Lannister, the siblings are caught off guard when a little red monster (dressed in what is probably the most adorable knight's armor) interrupts for an important intervention.
Respect brings us together, and if anyone can convince @GameOfThrones's Cersei and Tyrion to get along, a familiar furry red friend might just be the one. #RespectIsComing #RespectBringsUsTogether pic.twitter.com/4i94lU6YIh

— Sesame Street (@sesamestreet) April 18, 2019
Clearly a master mediator, Elmo settles the 8 season-long dispute in a matter of minutes, emphasizing that respect is the key to solving any conflict.
"When Elmo has a problem with his friends like Abby or Cookie Monster, Elmo doesn't get upset. Elmo listens and learns from what they have to say," says Elmo.
Sidenote: Based on Tyrion's priceless expression, "Cookie Monsters" are not native fauna to Westeros.
Sesame Street released the video on Twitter with #RespectIsComing, and the video ends with Cersei and Tyrion coming to a somewhat hesitant agreement as triumphant music plays in the background.
It's pretty different from the inevitably brutal ending we're all expecting in May, but what did you expect? Was Elmo supposed to come in swinging a giant broadsword and—oh god, I just got an awesome idea for a violent Sesame Street fan fiction. Be right back.