Life Finds a Way in This Jurassic Park Pregnancy Announcement [WATCH]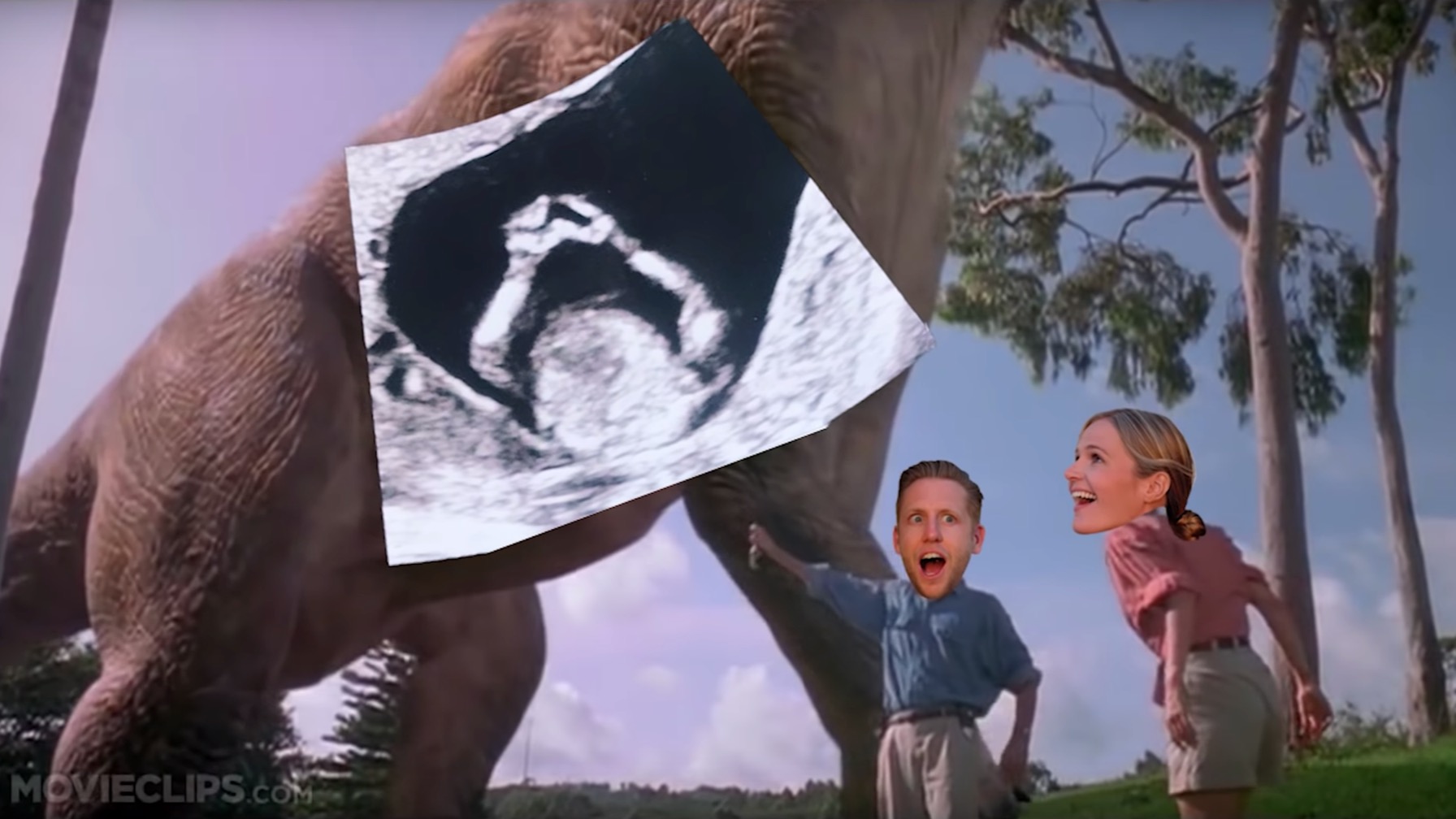 Pregnancy announcements are fun and all, but in the age of social media, it can be hard to make something that really stands out as unique.
You want a foreshadowing photo with little baby shoes? Cliché.
Your other kid's holding a sign about being an older brother or sister? Hack.
You recreated a scene from the 1993 classic fantasy/action film, Jurassic Park, in which your ultrasound is superimposed on top of a brachiosaurus? You have our attention. . .
Despite only being a one-minute clip, this pregnancy announcement from dad-to-be Ryan Porter is impossible to watch only once.
From photos of his and his partner's heads being haphazardly slapped onto the bodies of the lead actors, to the grand reveal of the cry-roaring ultrasound-osaurus (?), to Jeff Goldblum's iconic, "You did it. You crazy son of a bitch, you did it," this video is simultaneously the best and worst thing I have seen in weeks.
"This September, Life Finds a Way…" reads the caption for the video.
Hopefully, Baby Porter is prepared for a lifetime of dad jokes. We can already tell Ryan has a stockpile.