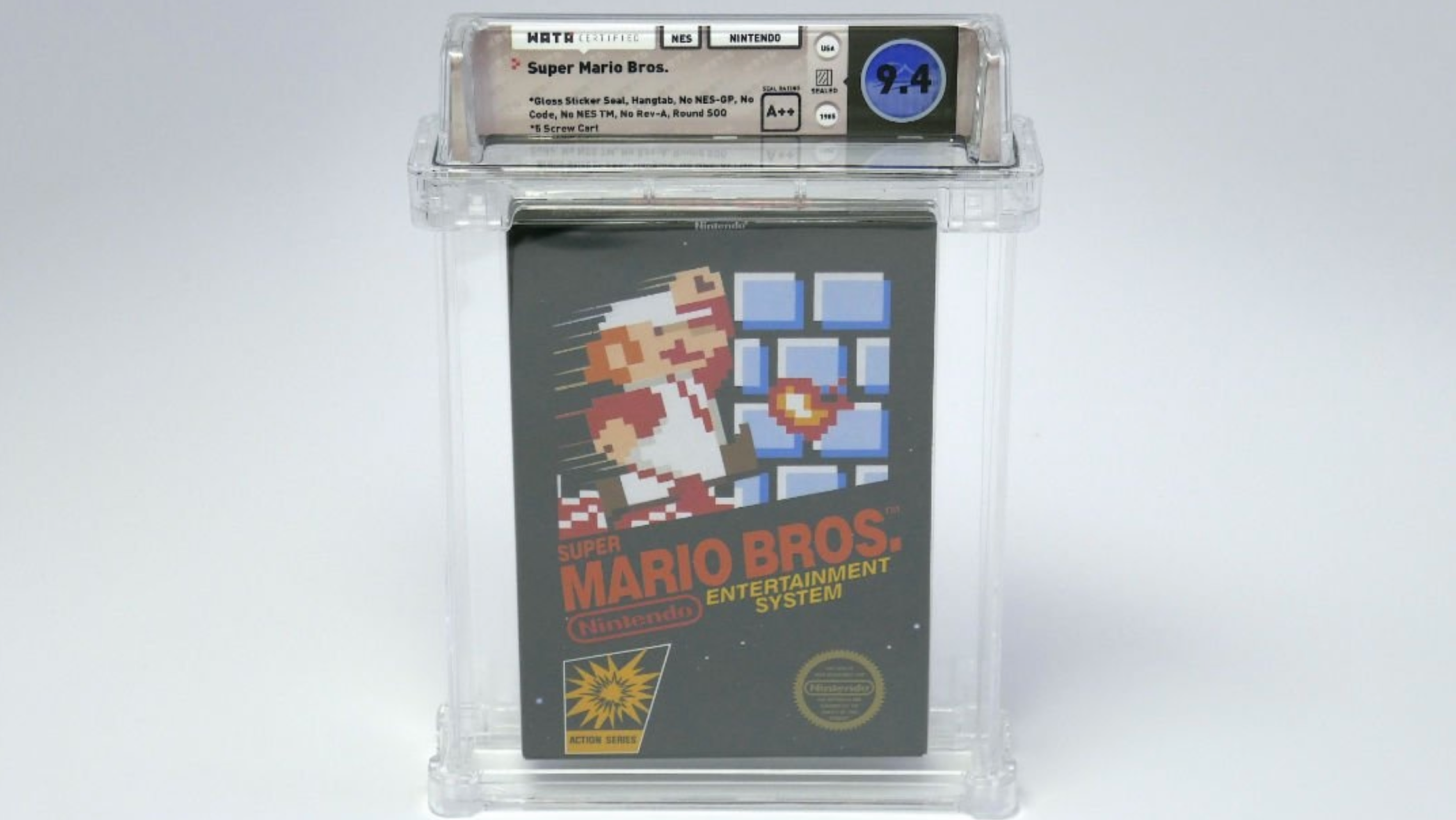 Credit: US Gamer
Retro video games hold a special place in all of our hearts, but is that sweet nostalgia worth six figures?
A near-mint copy of the NES classic Super Mario Bros. recently went up for auction and officially sold for a whopping $100,150 USD. While that's definitely a steep price for a video game (actually, it's the most anyone has ever paid for a video game), the insane price tag is due in large part to this specific game's rarity.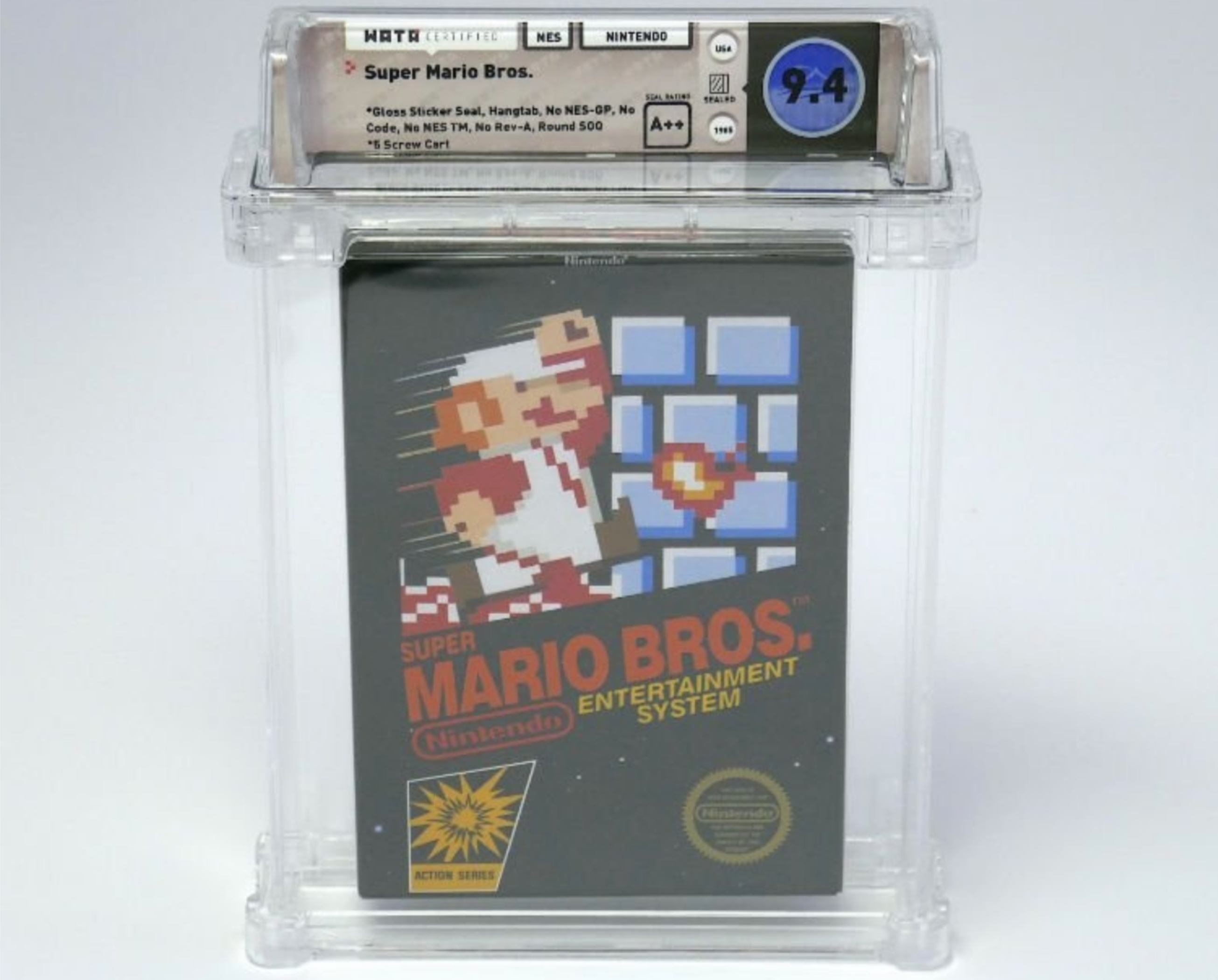 According to Nintendo Life, two copies of Super Mario Bros. were sold at test market launches between 1985 and 1986. These specific copies featured "sticker sealed" boxes instead of the typical shink wrap. This is one of those two original copies and has never been opened.
US Gamer reports that the game was bought by a group of collectors and auctioneers including Jim Halperin, Zac Gieg, and Rich Leece.
Other retro games have sold for high prices in auctions before—some even reaching five-figures—but after this world-record sale, auctioneers only expect the prices of collector video games to increase.
So, if you want the rarest of rare when it comes to video games, you'll definitely need to dig deep into that bank account. But if you just want to relive the first time you stomped on a goomba, you can play as much of this 1985 classic as you want via the Nintendo Switch's online service.