Woman Singing Gets Constantly Roasted by "Dad's" Hilarious Commentary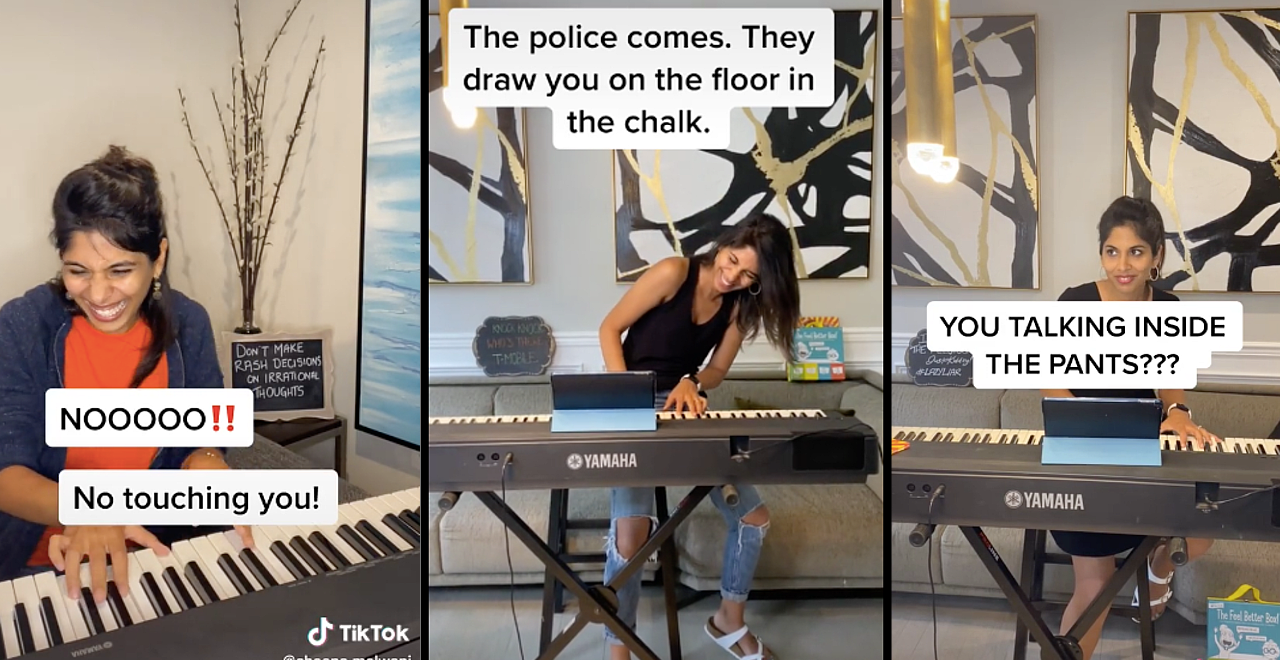 Dads are first and foremost going to support their children, but every opportunistic parent will find the perfect moment to lovingly and brutally mess with their kids. Sheena Melwani, a singer-songwriter who posts her videos to TikTok, has tapped into just how much we love to roll our eyes at our own dad's jokes by posting videos featuring "Indian Dad", who constantly derails Sheena as she desperately tries to get through her songs.
Though Sheena's singing is undoubtedly impressive, the best part of her TikTok videos is seeing how long it takes until she's laughing so hard she has to stop momentarily to collect herself. Let's be honest, we could also use a breather after listening to this quick-witted "dad" tear apart the lyrics to popular songs to the point where we will never be able to listen to them in the same way again. The character dubbed "Indian Dad" is hilariously brutal in her videos but never attacks Sheena's talent. Instead, he pokes fun at the songs themselves (and occasionally Sheena, in a half-assed, loving way that shows that his actual goal is to fit in as many dad jokes as possible).
But is it actually her dad? According to POPSUGAR, the roasts come from her husband playing the role of "Indian dad."
When Sheena posted the first video that included the commentary, she hadn't ventured much into social media. She posted the video to her 14 followers, expecting some love from her family – what she didn't expect was the global support that appeared almost immediately. The singer's account has accumulated over 1.4 million followers in about four months, and the lovable duo show no signs of slowing down.
"While these videos started off as a way to make my family a little happier during tough times, my channel has grown into a place where people from all over the world can come to laugh and enjoy music with us," Sheena told SAYS.
We could all use a little laughter these days, so here are some of our favorite videos from Sheena's channel.
The lazy day critic
Dad alarm bells are ringing
Evergreen advice, "drink a smoothie, go to sleep"
A reminder to keep your desperation to yourself
If you wanna be my lover, you've gotta get past my dad
Head over to Sheena's TikTok page for more much-needed laughter.