All Hail This Father and Son Duo Who Rule the TikTok World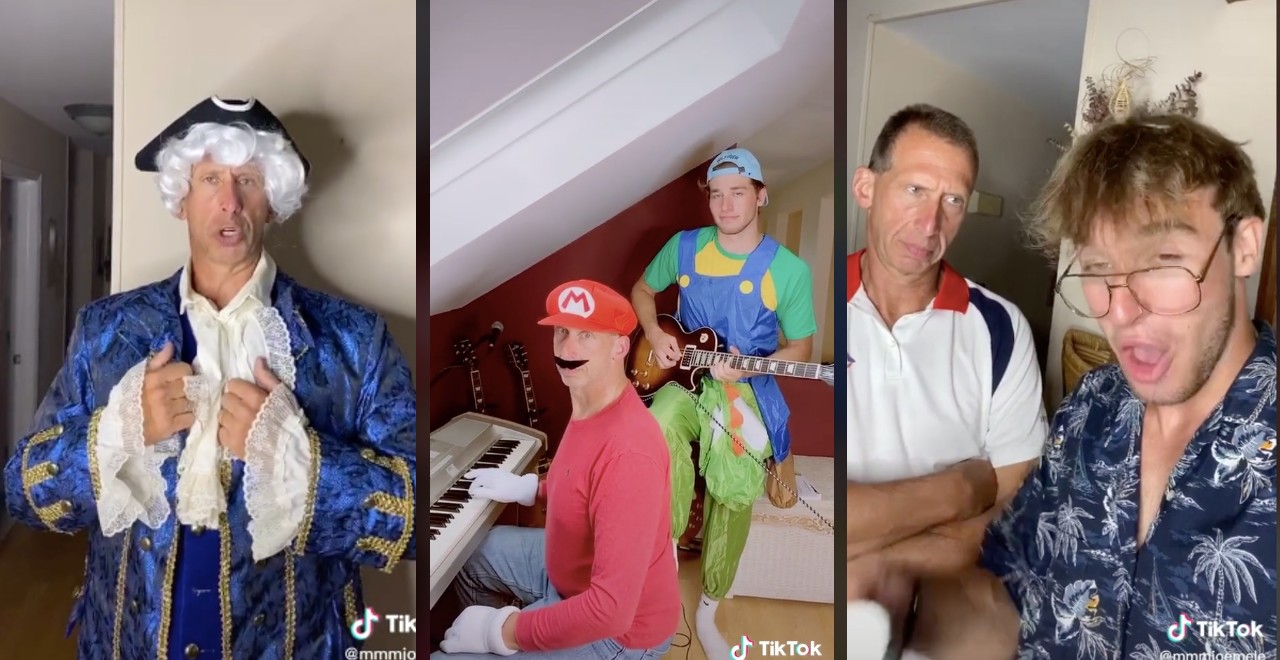 Unless you're new to the internet (if you are, welcome and good luck), you've probably been flooded with content from a video-sharing site called TikTok. TikTok originally aimed to give users the opportunity to lip-sync to their favorite songs and create their own music videos, but the beast has morphed, to say the least. Now, TikTok is overflowing with short skits, pranks, challenges, and kids roping their parents into participating as much as possible.
A few months ago, one user named Joe Mele made the TikTok community absolutely lose their minds when he transformed his dad into Anton Ego, the universally feared and despised food critic from Pixar's 2007 hit, Ratatouille. To be fair, his dad already bared a pretty incredible resemblance to the food-loving antagonist, but the transformation was dead-on.
It hasn't even been a full year since Joe started posting videos to his TikTok account, but he has already accumulated an astonishing 7.9 million followers. While his first few videos did well, Joe's 8th video was the one that changed his entire TikTok trajectory. That one fateful video featured Joe's dad, Frank Mele. Immediately, TikTok was obsessed.
The Legend's first appearance
The comment sections of Joe's videos blew up whenever Frank was involved. TikTok users flood the videos with tributes to Frank. "Your dad gives me happiness," praised one user. "Ur dad is like that cool dad that everyone wants," said another. The people asked, and Joe listened. Frank now plays a starring role in his son's TikTok videos, to the absolute delight of Joe's followers.
TikTok has become a lifestyle for the father-son duo, and because of product ads and sponsorships, Joe has been able to make a career out of it. Frank, much like any dad given the opportunity to spend time bonding with his son, is totally into it.
Joe explained the complex process of filming with his dad to Dexerto, "Normally he's like 'alright Joe what are we doing today?' I tell him, then we shoot."
The pair have created dozens of videos together, many of which have Frank dressed up in some sort of costume (which really, he looks thrilled about). The TikToks are funny, the jokes are great, but the best part of all is watching this father-son pair clearly having a blast together. Joe isn't sure what the future holds for his TikTok career, but one thing is certain – Frank will be there every step of the way.