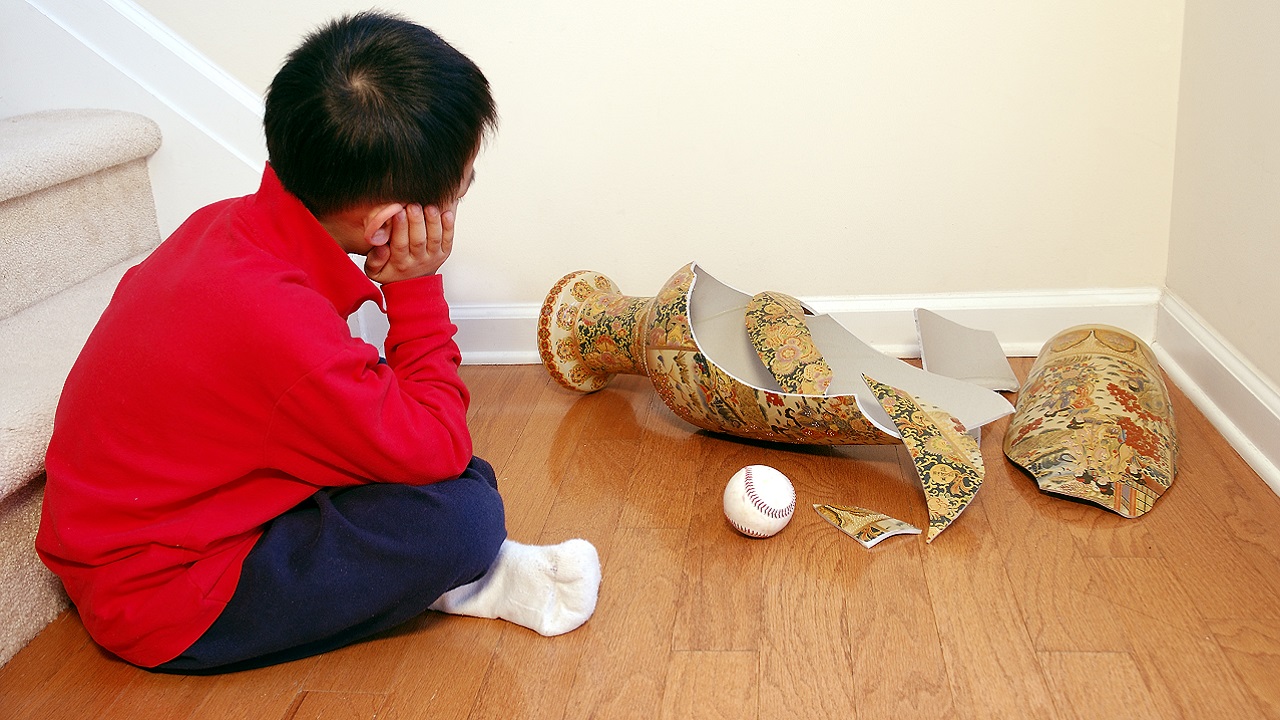 Credit: Getty Images/Peanut8481
Toddlers are terrifying. Their ability to do things – like walk and run and climb and grab things and then walk and run and climb with those things – outpaces their awareness and understanding of the world. They don't understand concepts like pain and danger, and they certainly don't know a thing about money and debt and going bankrupt.
Which can make bringing them certain places a very scary proposition. As one mom found out when she took her 2-year-old to visit a relative and the kid ended up trashing more than $100,000 worth of antiques.
The story emerged on Mumsnet, a UK parenting network. A user named TheKitchenWitch shared her tale of woe and asked readers to share their own stories of havoc that their children have wreaked in an effort to make her feel better.
She wrote:
"I am still recovering from what [my 2-year-old son] did at the weekend: pressed a button on a small remote control which had been left on the coffee table. This caused the lid on the side cabinet to open and a tv to start sliding up. Only problem was that the sideboard was currently being used to display a collection of antiques, which came spectacularly crashing down, one by one."
The damage was about 100k in Euros, which rounds out to 120,000 dollars. Safe to say no one else on Mumsnet could match TheKitchenWitch, thankfully for them. Here's hoping none of you can either!
My wife often takes issue with how stressed out I get when we go out with our young kids, but our two-year-old is a loose cannon. He has no concept of consequences and cost, so when we're at a store or at a museum, I'm often bugging out as I chase him around and try to prevent him from killing himself or killing my bank account by by knocking over a wine rack or climbing up an ancient fossil.
Toddlers, and kids in general, are simply destruction machines and there's not much you do about it.
Thankfully, my kids have yet to cost me a hundred grand in damages, unless you count the steady incremental damages incurred merely by having two kids.
Which I probably should.