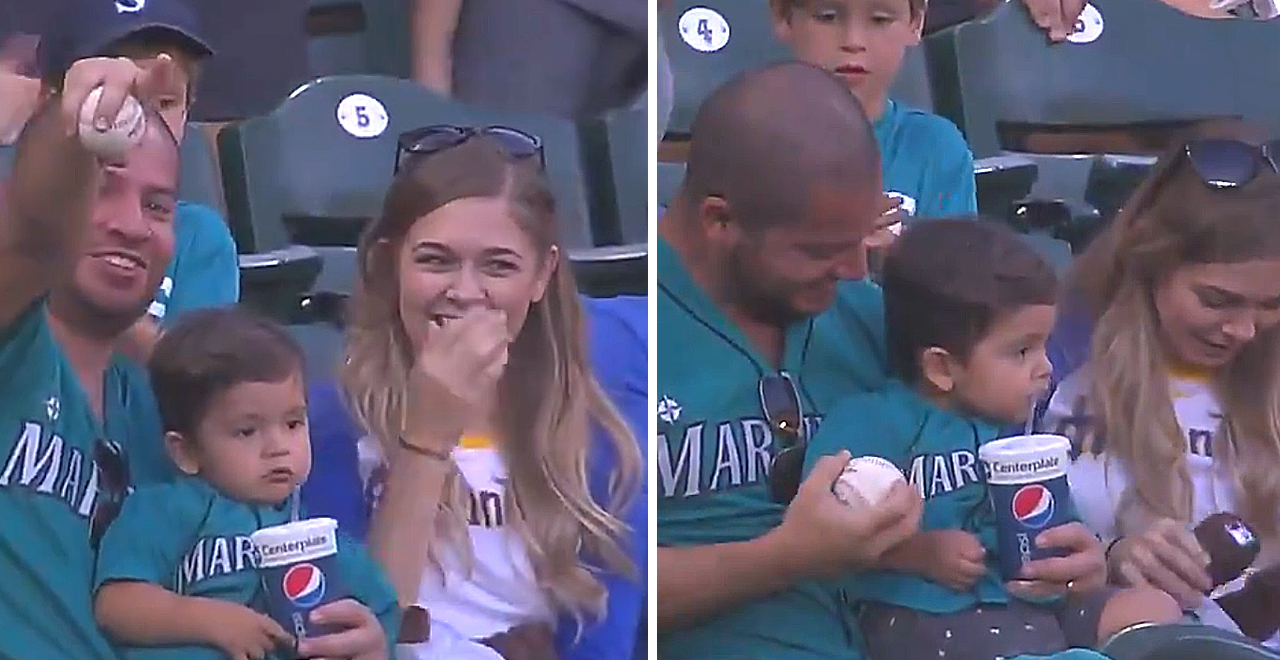 Credit: Twitter/Mariners
Every superhero has his origin story. It's the moment where their lives are forever changed, their priorities realigned, and their purpose defined. This moment usually coincides with a revelation of a newfound ability or skill. Swap out a cape for some Air Monarchs, and this could be a description of so many dads. Because Dad reflexes are a real thing, and they were on display for the world (again) at a Seattle Mariners game recently.
A dad was seated at the edge of an aisle when a screaming foul ball entered his section. Did I mention he had his toddler sitting on his lap? This combination of events would strike fear into the hearts of most people, they would likely attempt to shield the child or maybe turn their back to the ball to give both of them a manner of protection. This dad simply…put up his hand and snagged the foul ball.
There are reflexes and then there are…

???? ???? ???? ℝ ???? ???? ???? ???? ???? ???? ???? pic.twitter.com/IN9gB9uZJC

— Seattle Mariners (@Mariners) July 21, 2019
What makes this so badass, upon reply, is how nonchalant he is. He just sticks out his hand and the ball is attracted to him like a magnet. Meanwhile, a fully grown man who is carrying no child is seated several rows back and recoils pretty dramatically.
The kid didn't even notice and then looks wholly unimpressed by the ball. The woman next to him looks more embarrassed than anything. The classic responses to an epic dad achievement. Thankfully, the rest of the section was quick to give the dad praise for his tremendous catch.
Dad superpowers are no joke, and this is not a first for baseball stadiums.
As we've proven before, being a dad can even give you Superman like abilities.