Toddler Falls From 6th Floor Balcony and Is Caught by Strangers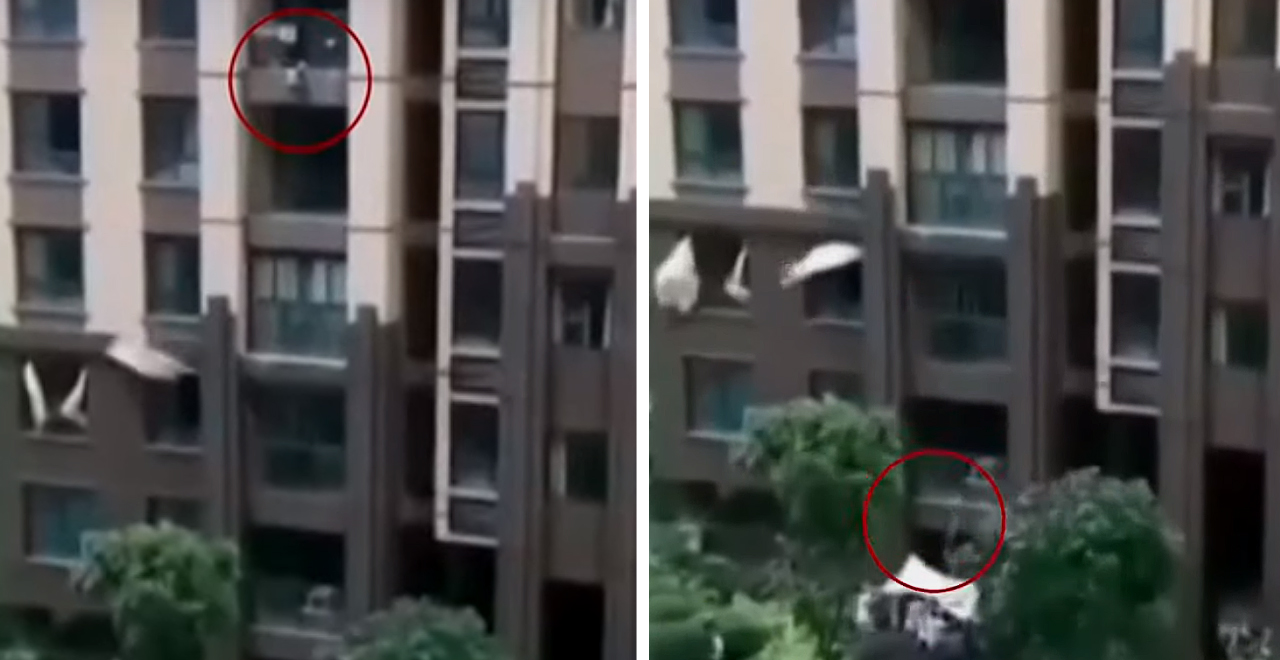 It was a normal day in the Chinese city of Chongqing. That is, until a man noticed a 3-year-old boy dangling from the balcony of a sixth-floor apartment building. The toddler was frantically trying to get back up the side of the building when a property management employee sprung into action to save the boy's life.
He gathered a group of onlookers and they banded together to catch the boy with a blanket. The video is pretty remarkable. The onlookers, made up of sanitation workers, residents and security guards, assembled with only seconds to spare.
As soon as they got the blanket in place, the boy lost his grip and he plunged to the ground…into a perfect, cushiony blanket landing, completely unharmed.
"I looked up and saw a little child was dangling up there. My first reaction was to find something to catch him. I thought about rushing over there and catch him with my bare hands, but that would not have worked," Zhu Yanhui told Chinese state broadcaster CCTV.
Cheers Zhu, you made the right call.
It's always heartwarming to see people joining forces to catch a falling child.