If you're anything like most of this country, you are downright sick and tired of seeing the Patriots in the Super Bowl. Sick and tired of the two weeks of fawning over Bill Belichick and the Patriot Way and "do your job!" Sick and tired of the 8 straight championship games and the countless division titles and Bob Kraft and his dumb white-collared shirts.
But most of all, you're sick and tired of Tom Brady and his dimpled chin, his so-called dadbod, his supermodel wife and his stupid aw-shucks face whenever something good happens to him.
And if you're not sick and tired of all of that, you live in New England.
You know who doesn't live in New England? Ace Davis.
Ace is a fifth grader in Lexington, Kentucky, and he recently won his school's science fair. Did he expose the moon landing as a hoax? Debunk climate change? Prove the world is flat? No. He tackled a far more controversial subject: Is Tom Brady a Cheater?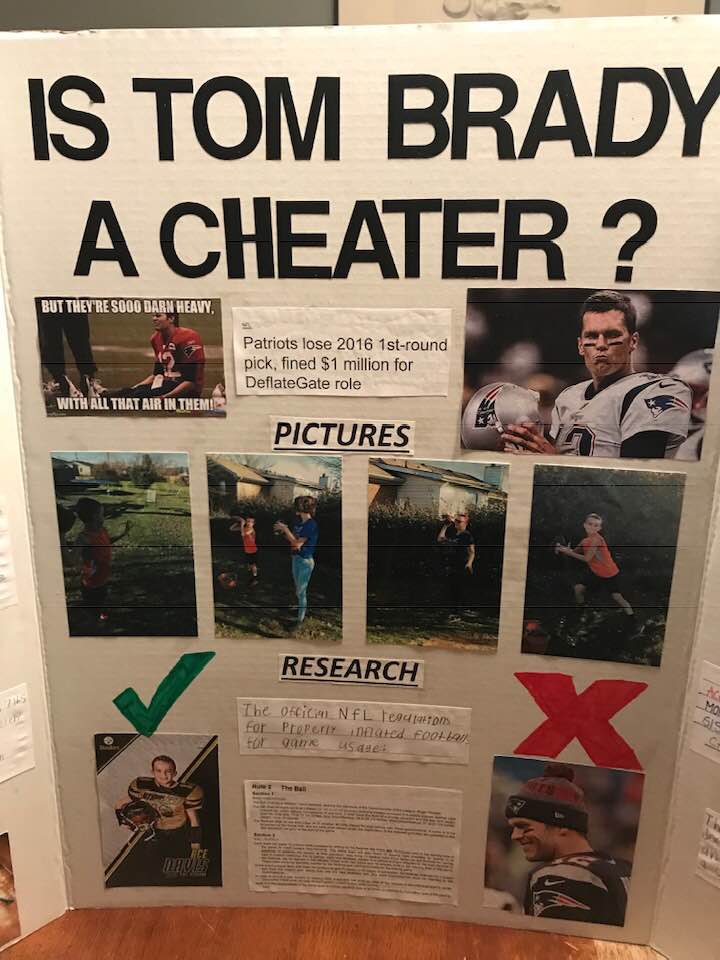 That's right. My man Ace is doing God's work, filling one of those familiar tri-fold poster board deals you see at every science fair with ironclad evidence that Tom Brady is a cheater. Then his dad, Christopher Davis, posted it on Facebook with the caption "Hater Level: 100."
It caught the attention of a Bills fan at NFL Draft Diamonds, who interviewed Ace to get some insight into his scientific process.
Turns out Ace, who plays QB himself, really doesn't like TB12, and he's not shy about it.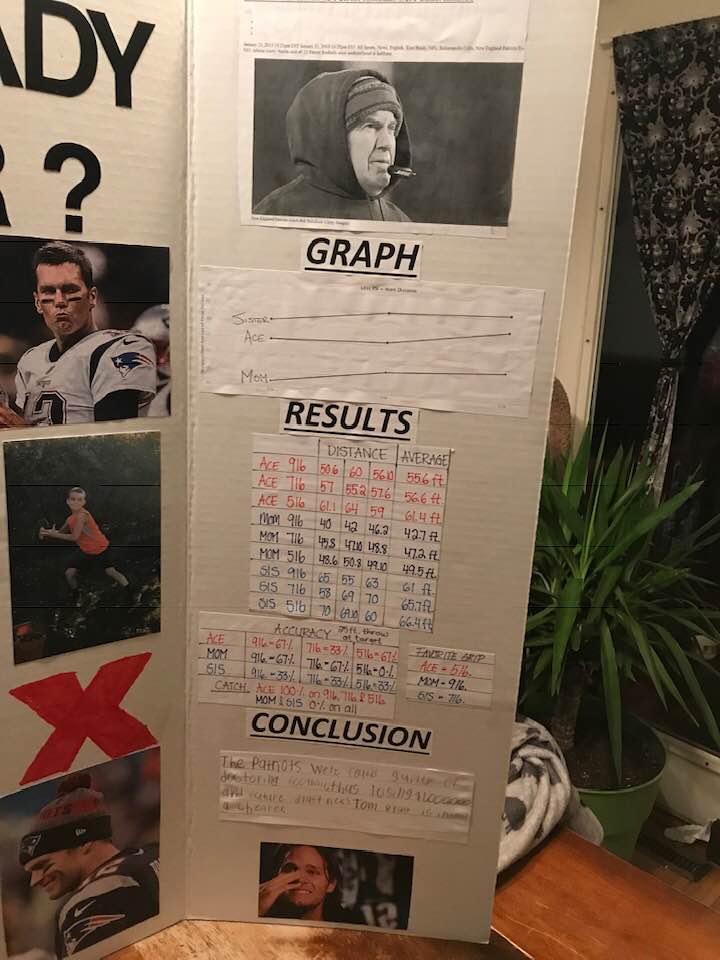 "Because I hate Tom Brady, he's been accused of cheating before, I want him to be caught," Ace told NFL Draft Diamonds, right before damaging his case by admitting that Jameis Winston is his favorite quarterback. But he thinks Joe Montana is the GOAT.
Ace doesn't stop at Brady, accusing Julian Edelman of taking steroids and Rob Gronkowski of "pushing people around." Now I'm not a scientist myself, but I am a Miami Dolphins fan, so from where I'm sitting, Ace sure makes a strong case.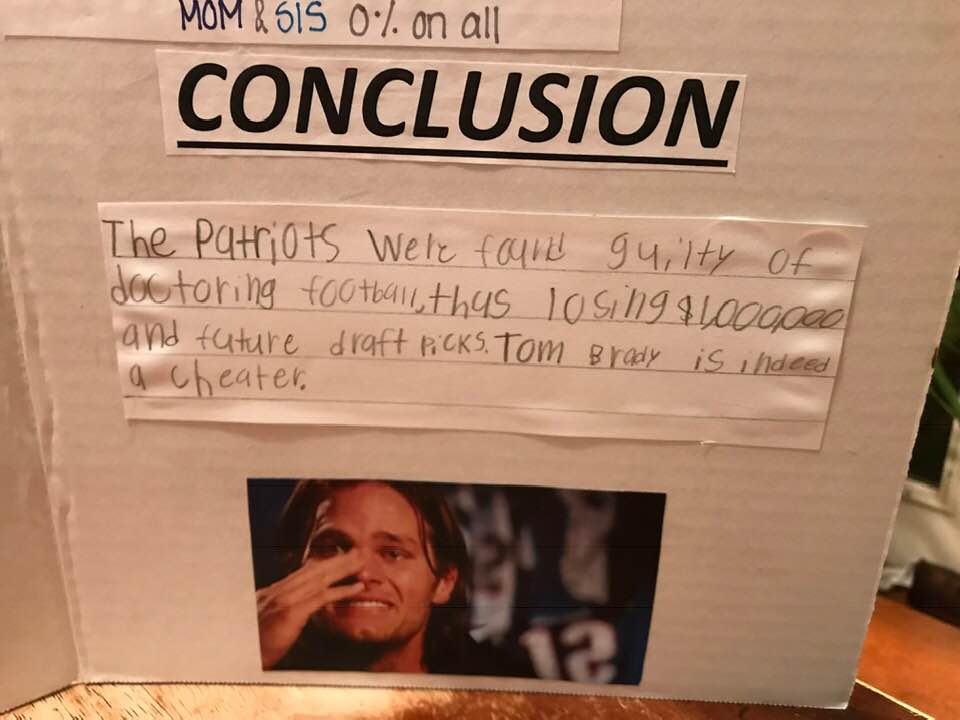 "The Patriots were found guilty of doctoring footballs, thus losing $1,000,000 and future draft picks. Tom Brady is indeed a cheater." reads his decisive science-based conclusion
But what does the little guy think is going to happen on Super Bowl Sunday?
"Julian Edelman pushes everyone around, Gronkowski gets shut down, Gurley runs for 2 touchdowns, Brady plays terrible – three interceptions, Rams win 30-14."
And what about at the state science fair, where Ace has progressed after winning his elementary school's?
"I'm gonna win that too," he declares.
Good luck, kid. I hope there's no coin toss.