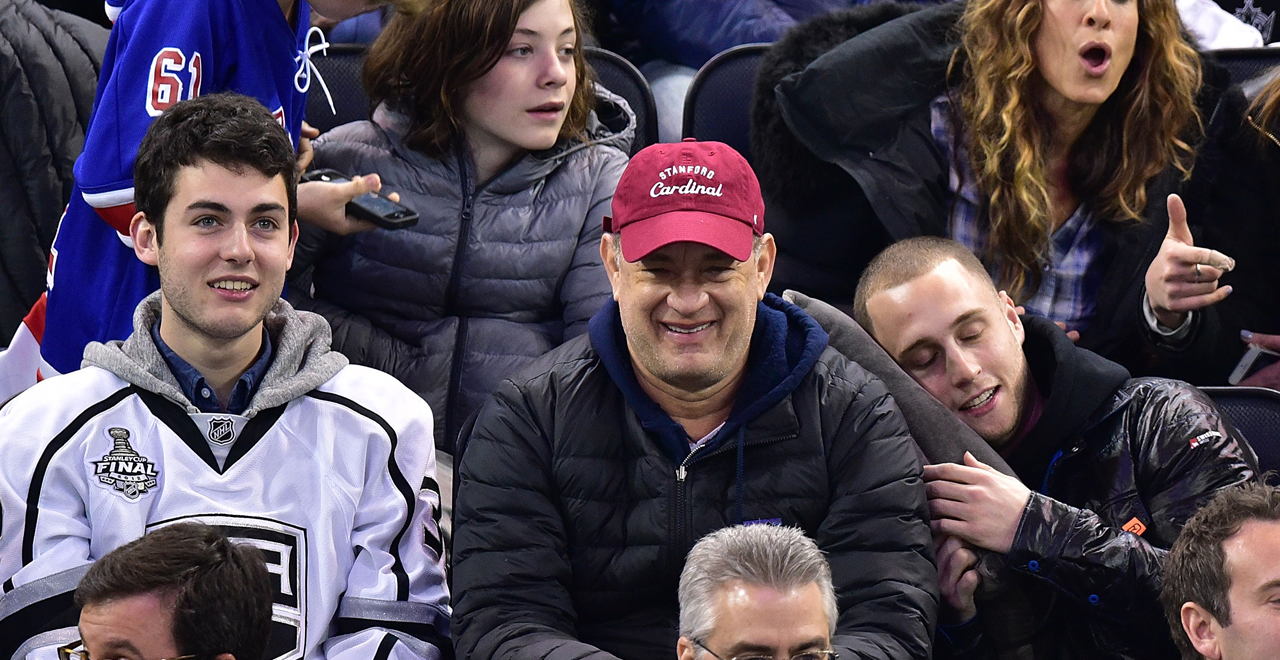 Credit: Getty/James Devaney
Everyone knows being a parent is hard. It's as certain as death, taxes, and P. Diddy changing his name. Raising kids is demanding, often unrewarding work. We all know this, and we certainly don't need some rich celebrity with a phalanx of nannies and resources most of us will never have access to remind us of this fact.
But when someone like Tom Hanks admits it, well, that's okay.
This weekend, Hanks is hitting theaters as Mr. Rogers in a movie about the beloved children's show host. As such, the two-time Best Actor winner and all-around good guy has been doing press, which included being blindsided with the revelation that he is actually related to the man he's portraying!
The actor also spoke with the New York Times, and during the interview, he touched upon his early struggles adjusting to fatherhood.
"I start thinking about mistakes I made with my own kids and not explaining things or not being there for them. Or being so preoccupied with other things that are going on in our adult world," Hanks said.
He had his first child, Colin, in 1977, when he was just 21 and married to his first wife, Samantha Lewes. He also had daughter Elizabeth with Lewes, years before he became the household name we know him as today, and he reflected on the ways his parenting changed as he grew more successful.
"We have this gestalt understanding because [Colin and Elizabeth] remember when their dad was just a guy trying to, you know, make the rent," before his starring role in Splash changed everything. "My other kids [Chet and Truman], they were born after I had established a beachhead in every way. And so their lives were just different."
Like every other parent ever, Hanks learned as he went, and discovered the key to being a good parent: unconditional love.
"Somewhere along the line, I figured out, the only thing really, I think, eventually a parent can do is say, 'I love you, there's nothing you can do wrong, you cannot hurt my feelings, I hope you will forgive me on occasion, and what do you need me to do?'" he told the Times.
He knows there's no secret method or special training. There's just giving everything of yourself.
"You offer up that to them. 'I will do anything I can possibly do in order to keep you safe.' That's it. Offer that up and then just love them."
It sounds like he and Mr. Rogers have more in common than an ancestor or two.