Watch Tom Hanks Learn He's Actually Related to Mister Rogers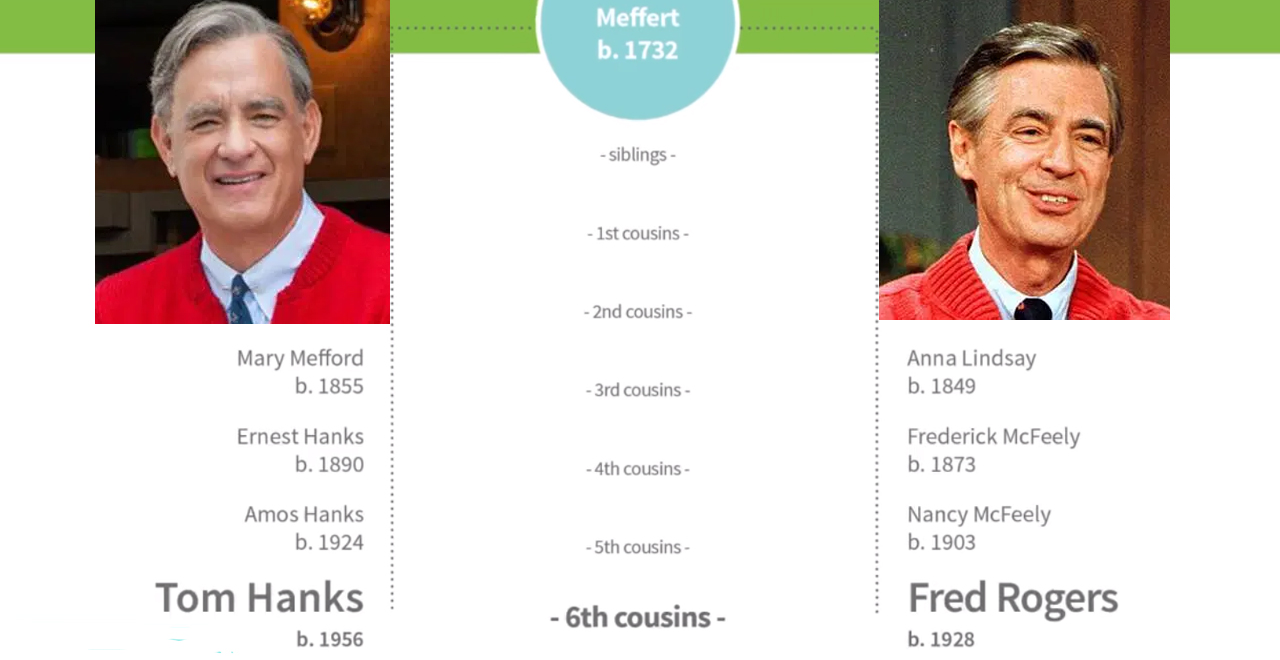 Sometimes, you learn something that, at first, seems shocking and bizarre, but then you take a step back and realize that it actually makes perfect sense and you were crazy for not realizing it earlier.
This is one of those things.
If you don't know, national treasure and America's Dad Tom Hanks is starring in a new movie about national treasure and America's Dad Mister Rogers. The movie, A Beautiful Day in the Neighborhood, is about a reporter who is assigned to do a story on Fred Rogers, the children's TV show host.
It's based on the real-life experiences of writer Tom Junod, who was writing the story for Esquire magazine. He went into the project cynically and came away convinced, as anyone who grew up watching Mister Rogers already is, that the minister turned television star is the real deal.

If you go back far enough, we're all related. But that doesn't make this news any less exciting.
Tom Hanks isn't actually Mr. Rogers, but he might as well be. He looks like him in the movie, and he seems to act like him in real life, evincing the same kindness to seemingly everyone he meets (check the social media receipts) that the cardigan-wearing host is famous for. Now, after a surprising revelation, we have an actual genetic reason why!
It turns out Hanks and Rogers are actually related! The entertainment show ACCESS confronted the movie star, along with wife Rita Wilson, at the premiere of the film, with the incredible news. The reporter hands the couple a document from Ancestry.com that shows that the two men are 6th cousins, much to Wilson's astonishment.
The ever-humble Hanks takes it all in stride, saying "It all just comes together."
The universe works in mysterious, and actually quite logical, ways!