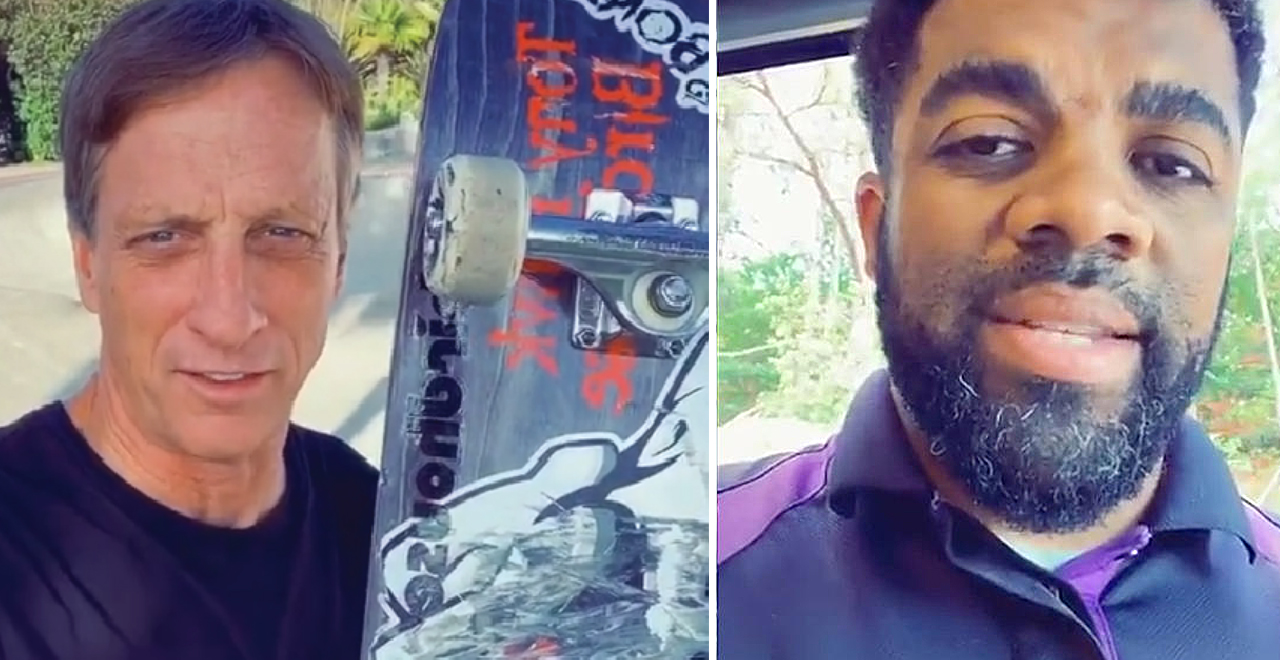 Credit: TikTok/tonyhawk/fresh2deaf
Well, it turns out that TikTok does have something positive to offer this world. Personally, I was under the impression that its sole purpose was so youths could film themselves doing synchronized dances (like The Electric Slide or whatever) in 15-second intervals. But apparently, there is some pretty heartwarming content out there. So here's a nice, new TikTok heartwarmer to warm your lil' ol' heart.
User fresh2deaf (but we'll call him Mikail because that's his name) is a FedEx delivery driver who was on his normal route when a kid named Cooper started running after him and flagging him down. The kid hands him a skateboard and asks him to mail it to pro-skater, and friend to The Dad, Tony Hawk.
Here's the story:
https://www.tiktok.com/@fresh2deaf/video/6828647620269968646
The kid doesn't yet know how the mail works (you need a box and, like, money) as well as the fact that his skateboard has no wheels. It's the thought, especially at such a young age, that counts. And good on this driver for getting the word out. Because apparently it worked! Tony Hawk responded:
How cool is that? Tony Hawk is just hanging out doing Tony Hawk stuff at what looks to be his private skate park and decides to give this kid the board he's actually using. So it looks like Cooper is getting his trash of a skateboard replaced with an actual board with wheels. Mikail posted an update:
https://www.tiktok.com/@fresh2deaf/video/6828956251209125125
Ahhhhh goodness does exist. Thank you to these 2 grown-ups for making this kid and his brother happy during a terrible time. And to prove that he is a man true to his word, here is Tony Hawk following up with his promise:
Alright TikTok you win this round. Consider my heart full.