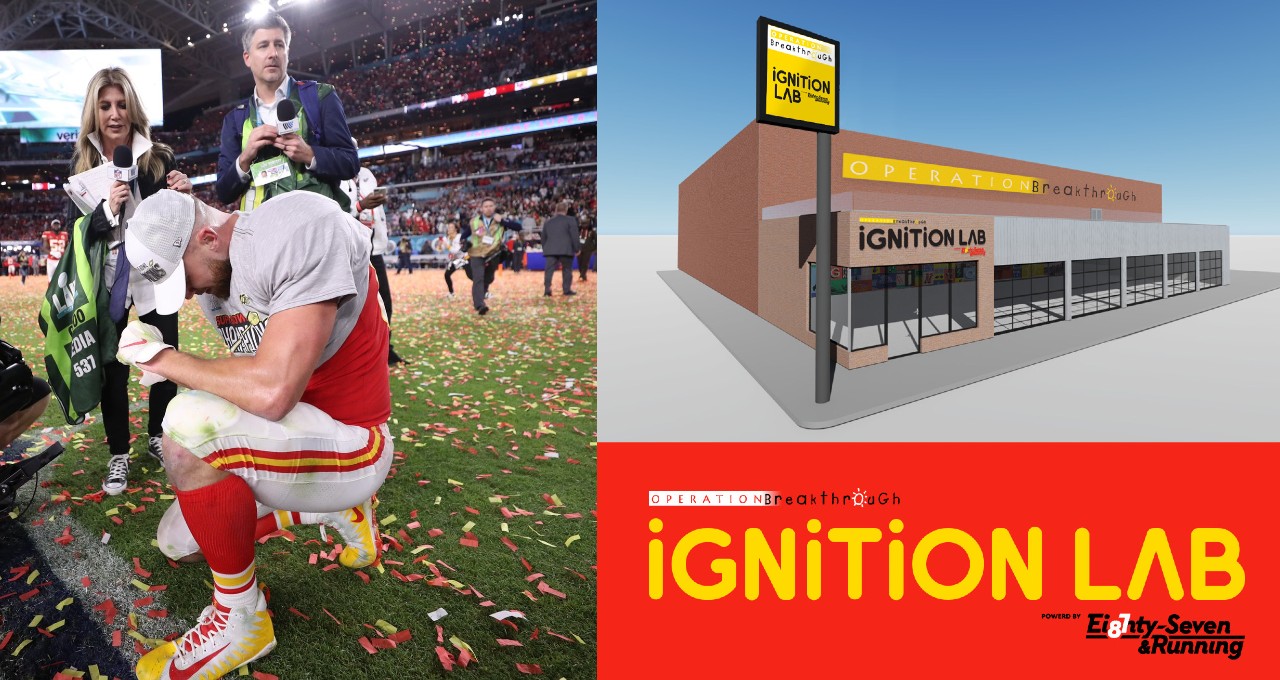 Credit: Twitter/tkelce
NFL careers are short, and most star players are lucky to sign one big contract. Kansas City superstar tight end Travis Kelce just signed his, a monster extension with the Super Bowl champs. And his first purchase after securing his future? A building for inner-city K.C. kids to have a safe place to study science, technology, engineering, and mathematics.
You may remember Kelce from dominating on your fantasy football team or from the sweet moment with his dad after winning a Super Bowl last year. And we know Kansas City takes care of their stars, as they made QB Patrick Mahomes the highest-paid player in the NFL. Kelce's deal isn't quite as rich, but is still a big deal for a tight end, as he got four years and $57 million. And his first move after getting paid shows you why he's beloved every place he's played.
Dear KC… from my heart!!! #ChiefsKingdom #DreamsComeTrue pic.twitter.com/iwB0NcG6or

— Travis Kelce (@tkelce) August 15, 2020

He announced on twitter and on his "87 & Running" Foundation website that he's purchasing a building that will be the future home of the "Ignition Lab: Powered by 87 & Running" -which he described as a co-working space where the teens will have "the support, resources, and opportunity to explore careers in STEM, launch their own entrepreneurial ventures and gain real-world experience."
Kelce has always been a player focused on his community and giving back. He started the nonprofit because he wanted to help disadvantaged kids, and knew many kids didn't have the same opportunities he had growing up.
He said the amazing kids he's seen grow up in the inner-city of Kansas City over the past 7 years are getting older in a "world that doesn't always have their back." Kelce's letter added that "where you live, the situation you were born into, or the color of your skin should have no impact on the dreams you dream. And it's a beautiful thing when a kid's dream comes true."
It's always inspiring to see athletes giving back to their community, but even more so when you can tell it's a real passion and mission for them. Kelce's commitment to kids in inner-city K.C. will make a real difference, which makes his superstar contract easier to celebrate, even if you're not a Chiefs fan.
"We're trying to make this thing something that people will never forget." @tkelce pic.twitter.com/qxf1d58T3S

— Kansas City Chiefs (@Chiefs) August 14, 2020