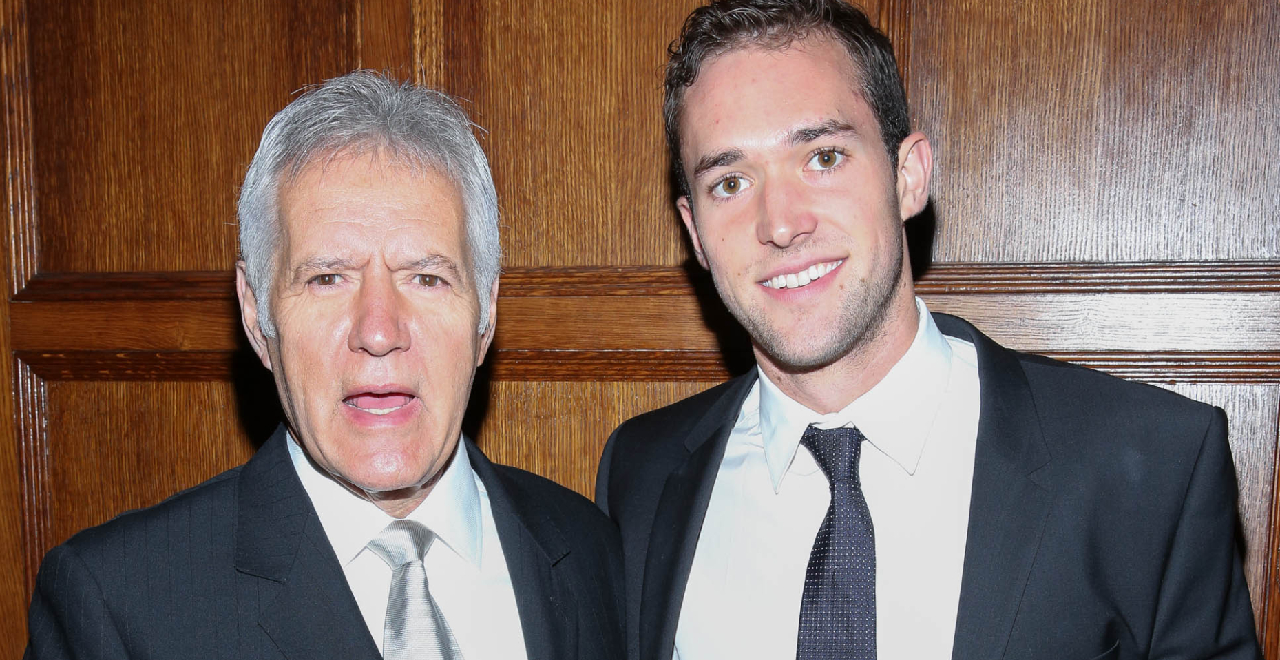 Credit: Getty/Rob Kim
Alex Trebek made such an impact on so many people during his life, and even after his passing, his legacy continues to make an impact. For instance, much of his wardrobe from his time as the legendary host of "Jeopardy" was donated to the Doe Fund. It was his son Matthew's idea to carry on his legacy of giving, and together with the Jeopardy costumer, they donated more than 14 suits, 58 dress shirts, 300 ties, and more to the organization that helps homeless and formerly incarcerated people find stable jobs.
Trebek's formal wear is now being used by folks hoping to make a great first impression on life-changing job interviews. But there was one memento Matthew kept to remember his dad. Speaking to Entertainment Tonight, Trebek said he kept one piece of his formal attire.
"I kept a tie that my mom had given my dad," he said. "As far as clothing goes, that was probably the most important item. Almost everything from 'Jeopardy!' went to The Doe Fund, and now we just have his closet at home here. We'll still sort through those (items), but for right now, those are kind of staying put."
Matthew said seeing his dad's suits on the men from the Doe Fund program has made him feel great, and that it's "really meaningful and really heartwarming." He also said his dad, who supported a wide variety of charitable causes, would feel pretty good about it too.
We are so thankful for this generous donation! This support is so crucial to the men we serve, who we provide the career training and work experience to find steady employment but are too often in need of professional attire. A huge thank you to the Trebek family! 🤗❤️ https://t.co/NVDisMblhz

— The Doe Fund (@TheDoeFund) February 9, 2021
"I think giving second chances, and helping guys who had a bit of a rough past get back on their feet, I think it's a great mission, and something me and my family all support," he said.
While much of that wardrobe is being used for a great cause, there is that one tie that will be serving an even greater cause, helping a son remember his dad.