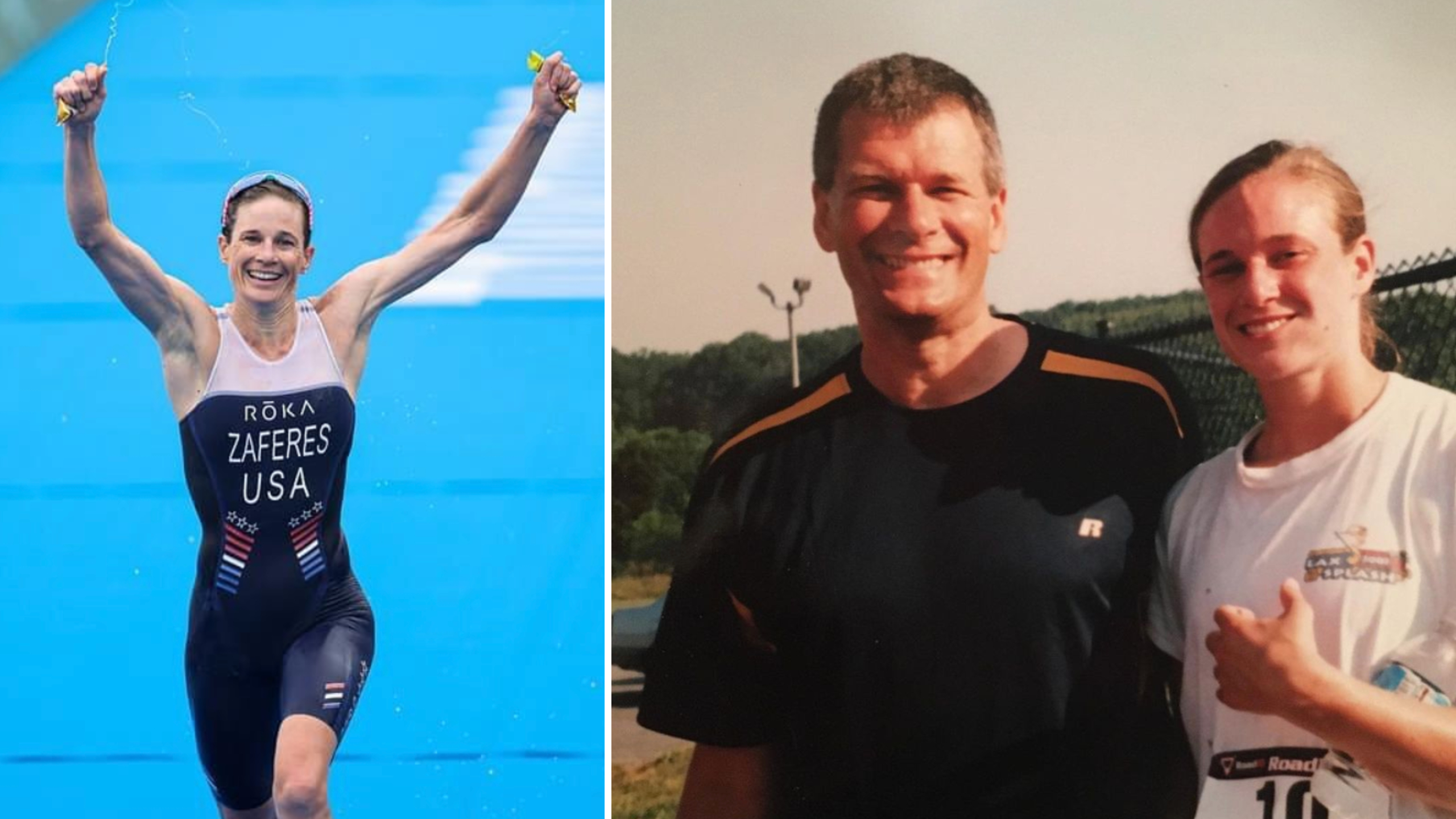 Credit: Instagram/kzaferes6
Winning a medal at the Olympics is a dream come true, but it must be hard if you have a Dad-sized hole in your life. Katie Zaferes represented the United States well in the women's triathlon, as she made the podium with a bronze medal finish. Maybe more than the medal, what made the moment special was feeling her late dad's influence during her race.
She told reporters after the event that she made it midway through the triathlon when she saw a rainbow above her in the sky. To her, she knew what it was.
BRONZE for Katie Zaferes at the Tokyo Olympic Games!! 🥉🇺🇸

It's just the third Olympic medal from a U.S. triathlete in history.

What a performance. Congratulations, @KZaferes6!#TokyoOlympics #Tokyo2020 #TokyoUnited #Tokyo2020Triathlon pic.twitter.com/6Z4khcm07t

— USA Triathlon (@usatriathlon) July 26, 2021
On a rainy day at the #TokyoOlympics, three months after her father passed away, Katie Zaferes looked up and saw a sign. 🌈

"I saw a rainbow during the race, and thought, 'Hey, Dad!'"

On her bronze medal: "He would have been crying. He would have been so proud and happy." ❤️ pic.twitter.com/LoqNKRg4xt

— USA Triathlon (@usatriathlon) July 27, 2021
"I just gave a little, 'Hi, Dad.' I just feel  like that was him. I felt him," she told reporters after the event. "I feel like he'd be so happy."
Of course he would. He would be thrilled! Or is thrilled, wherever he is now. Before he was a rainbow in the sky helping his daughter win an Olympic medal, Bill Zaferes was responsible for introducing his daughter to the sport. He recently passed away in April. Zaferes said she had trouble in her competitions after he died, but that she definitely felt his presence during her race.
On Father's Day, she posted a tribute to her late dad and his influence on her life. She said Father's Day was the first time she ever did a triathlon, and it was something she did with him.
"I thought I was doing it for my dad, only to find out many years later it was all a scheme to get me interested in the sport," she wrote.
View this post on Instagram
The two ended up doing many more triathlons together, culminating in Katie representing the US on the podium. But she will always remember running events with her dad. "He always had fun and came out with a story no matter what the scenario. He made me so proud."
There is no doubt that she made him even prouder.