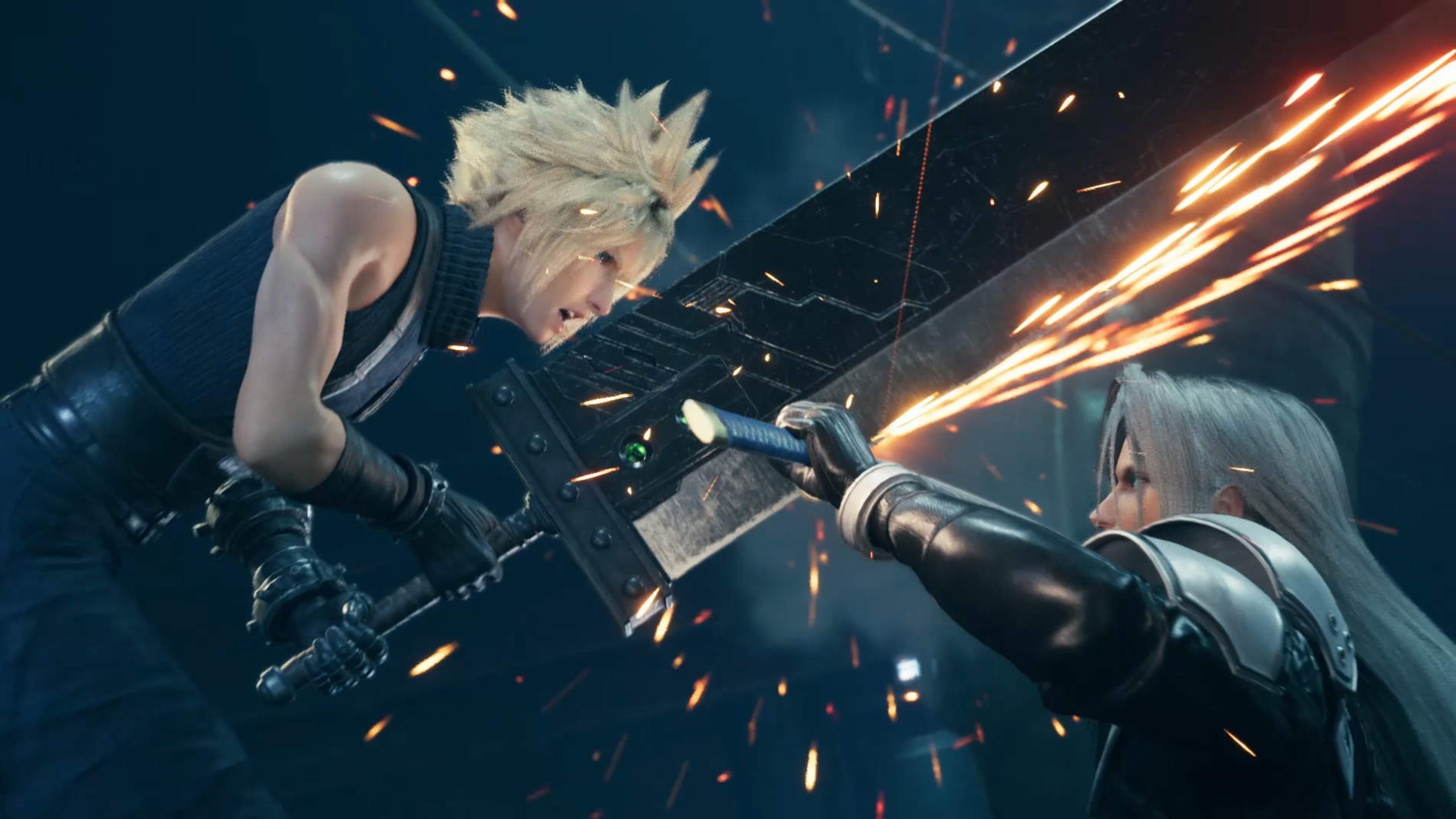 Credit: Square Enix
I don't think anyone tuning into the Tokyo Olympics 2020 opening ceremony today would have expected to hear their favorite video game tunes being played. What a time to be alive!
Once the ceremonies began with the traditional Parade of Nations, it was pretty much all video game music as the athletes walked across the stadium. Most of it was from classic JRPG's like Final Fantasy & Dragon Quest, but we also heard songs from Sonic the Hedgehog, Soul Calibur, and even some pretty niche picks like Nier. Unfortunately, we didn't get to hear any Pokemon or Mario songs, but that's okay I guess. Maybe at the next Olympics, they could include those.
DID THEY REALLY PLAY KINGDOM HEARTS AND FINAL FANTASY MUSIC AT THE OLYMPICS?!?

YES LOOK pic.twitter.com/x8tlnRhDKD

— Maku (@TropicalMaku) July 23, 2021
Sonic music (Star Light Zone) during the Olympics opening ceremony? Don't mind if I do pic.twitter.com/HAxYqrq7pw

— Chris Scullion (@scully1888) July 23, 2021
They are really playing nier music at the Olympic pic.twitter.com/HWeufeFRFG

— Emre (@EmreKonkgllr) July 23, 2021
THEY JUST PLAYED KINGDOM HEARTS OLYMPUS THEME #KingdomHearts #Tokyo2020 pic.twitter.com/h9cqk9P47m

— Akidearest (@akidearest) July 23, 2021
Everyone on social media seemed pretty stoked about the entire thing and had fun pointing out each song too.
Me being a nerd enjoying and recognising the video game music being used in the Tokyo Olympic opening ceremony. pic.twitter.com/LRnhq3kMe0

— Jez Fischer (@JezFischer) July 23, 2021
Gamers watching the Olympics when they hear all these video game music being played that they know. pic.twitter.com/BWi6iHNooC

— Maku (@TropicalMaku) July 23, 2021
If you missed out on it and are interested in knowing what played, the full list of music on display at the opening ceremony is here thanks to Nikkan Sports.
Dragon Quest "Roto's Theme"
Final Fantasy "Victory Fanfare"
Tales of series "Sorey's Theme – The Shepherd"
Monster Hunter series "Proof of a Hero"
Kingdom Hearts "Olympus Coliseum"
Chrono Trigger "Frog's Theme"
Ace Combat "First Flight"
Tales of series "Royal Capital Majestic Grandeur"
Monster Hunter "Wind of Departure"
Chrono Trigger "Robo's Theme"
Sonic the Hedgehog "Star Light Zone"
Pro Evolution Soccer "eFootball Walk-on Theme"
Final Fantasy "Main Theme"
Phantasy Star Universe "Guardians"
Kingdom Hearts "Hero's Fanfare"
Gradius "01 Act I-1"
Nier "Song of the Ancients"
SaGa series "The Minstrel's Refrain: SaGa Series Medley 2016"
Soulcalibur "The Brave New Stage of History"
This all begs the question. Is anyone even excited for the Olympics after that display of kickass video game music?