Triumphant Dad Rescues Daughter's Doll From Tornado Stricken House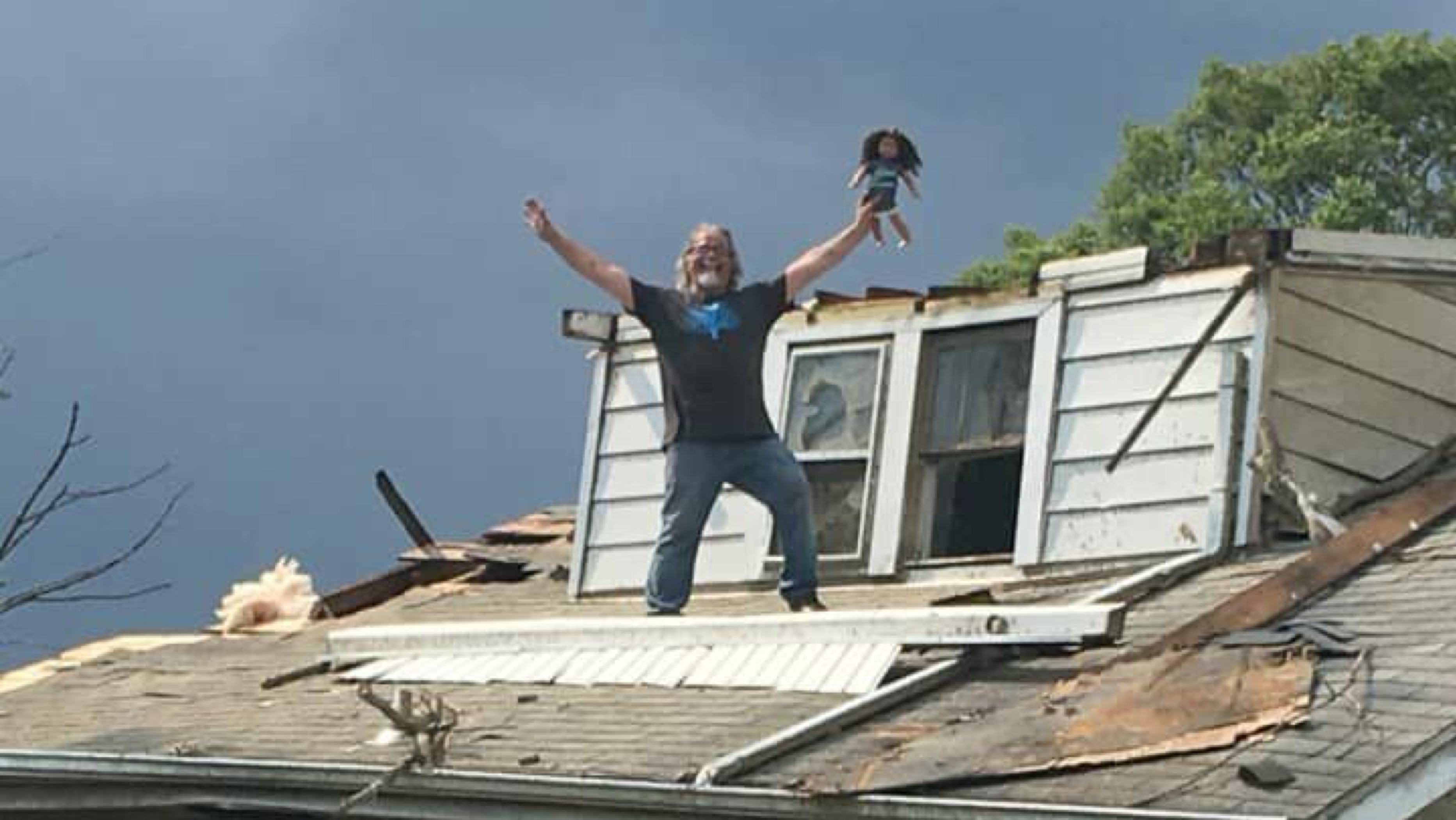 A savage EF-4 tornado ripped through Harrison Township, MI on Memorial Day, decimating homes and turning family's lives upside down.
Despite the devastation, local dad Timothy Walker was determined to do whatever it took to take care of his family and liven their spirits.
"The two kids have been through so much," he told WHIO. "They were in the house with my wife the night of the storm and that doll became a symbol for me of just trying to do what I could to help them recover."
The Walker's home was literally carried off of its foundation and falling apart. Timothy carefully made his way through the rubble and into his daughter, Storm's, bedroom in hopes of finding her treasured toy.
"I had to find my way through a lot of plaster where the roof had fallen in," he recalled.
On Saturday, Timothy emerged from the second story window and couldn't help but share his excitement about the rescued doll.
He was also able to salvage a dream catcher that belonged to his son, Hendrix as well as a crib for his daughter's doll.
Timothy and his family are now relegated to a small motel room while they figure things out, but everyone is doing their best to support one another, even the kids, according to a recent Facebook post.
With fear and uncertainty continuing to surround the Walkers and their community, it's amazing to see a "hardass old dad" help his family feel a sense of calm in the storm.