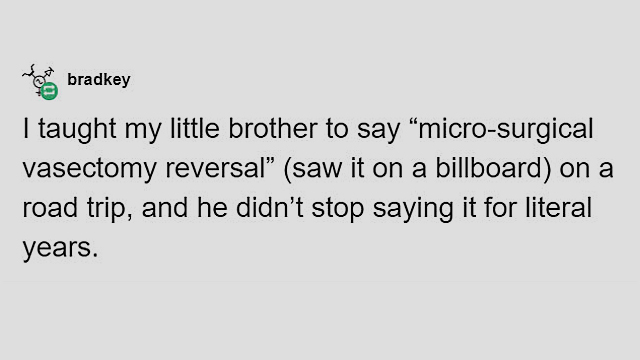 Credit: Tumblr/bradkey
Teaching kids to speak typically starts with the basics: 'Yes,' 'No,' 'Mama,' Dada,' 'Tax Benefits,' etc.
Okay, maybe one of those is a tad atypical when it comes to toddler vocabulary, but is it ever too soon to start a conversation about tax deductions?
Not according to Marina, a 24-year-old Dutch blogger who writes under the name The Ocean Empress.
She described on Tumblr how she taught her young cousin an unconventional phrase for her own amusement.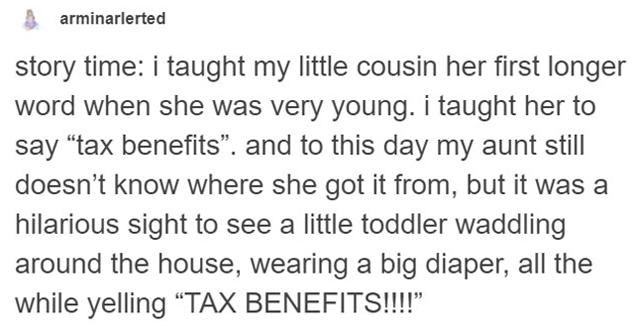 "The actual word I taught her was "belastingvoordeel," Marina told Bored Panda. "And that's the word that keeps getting shouted randomly." But why this word? "There's a Spongebob episode where Spongebob said that word to sound more grown up, I think? I think in English, he said 'tax exemption,' but in the Dutch dub, he said 'belastingvoordeel,' which means tax benefits! So I thought it would be funny to teach it to my little cousin."
As the story spread others came forward with fun stories about overcomplicating the English language for young kids: