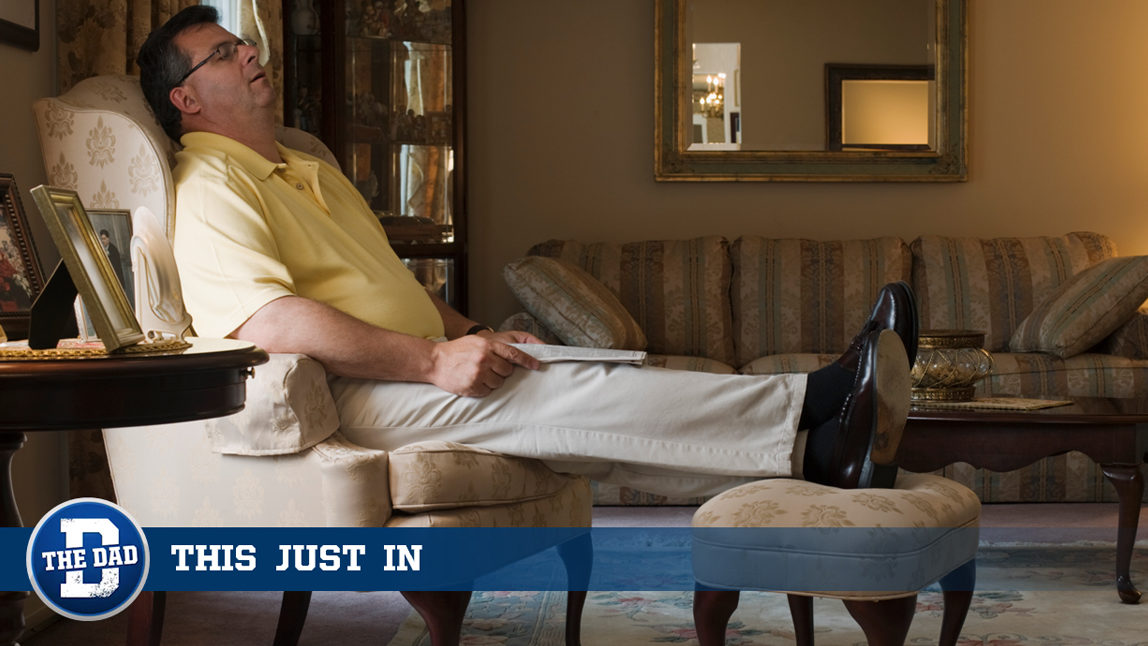 Credit: Getty/Michael Greenberg
KISSIMMEE, FL – Blaming the copious amounts of turkey he had just consumed during Thanksgiving dinner, 47-year-old Roger Carrick informed his family that the reason he was yawning so much was because of the turkey, when in reality he falls asleep after almost every meal he eats.
"You know that turkey contains tryptophan, right?" stated Roger between yawns, claiming that was the reason he was so tired, even though he had also fallen asleep after eating a bowl of ravioli that afternoon as well as after eating steak the night prior.
Insisting he was just going to relax in his "nap chair" momentarily, Roger was snoring away just minutes after finishing his last bite of turkey, though he could've been eating chicken pot pie or ice cream and the result would've been exactly the same. This left his family no choice but to clean up without Roger's help, as he's always found passed out cold in his recliner even after a light snack.
"Where is everyone?" said Roger upon waking from his nap, thinking he had only closed his eyes for a few minutes, not yet realizing that Thanksgiving dinner had ended hours before and all the guests had left while he dozed.
Minutes after getting up from his sleep, Roger found himself noshing on some chips and salsa, a snack that would once again render him utterly exhausted in just five minutes time.
Despite being completely plausible to parents, THIS JUST IN is satire and intended for entertainment purposes only. For more stories like this one click here.