Man Paraglides While Sitting on the Sofa Watching TV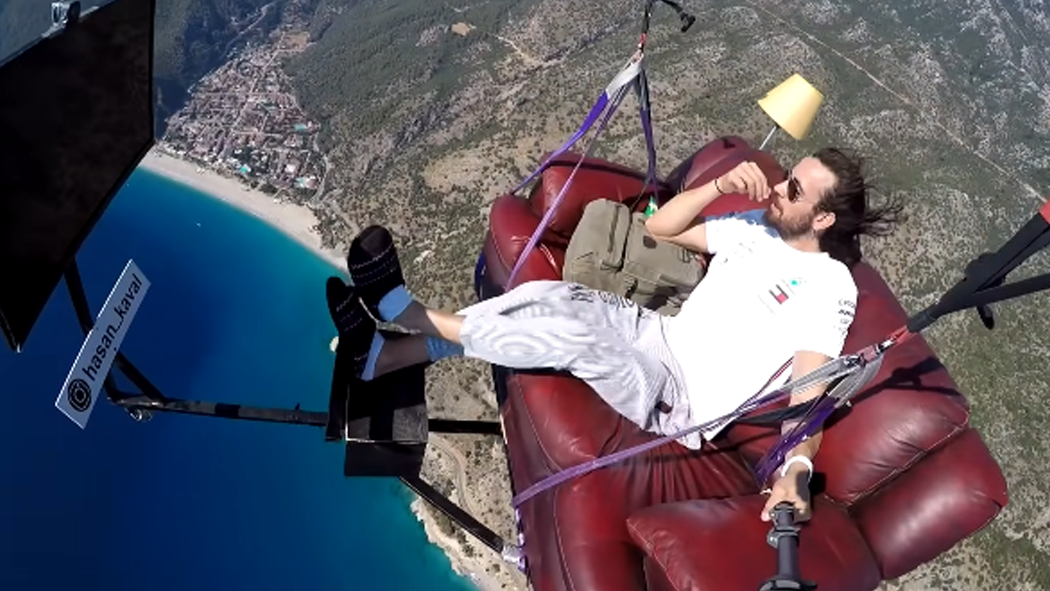 Ingenuity has been off the charts in recent months. From Nintendo Switch TV frames to dinosaur jungle gyms, there's never been a better time to roll up your sleeves, hunker down in the garage, and build something that until then had only existed in your imagination.
Meet Hasan Kaval from Izmir, Turkey, the da Vinci of our time.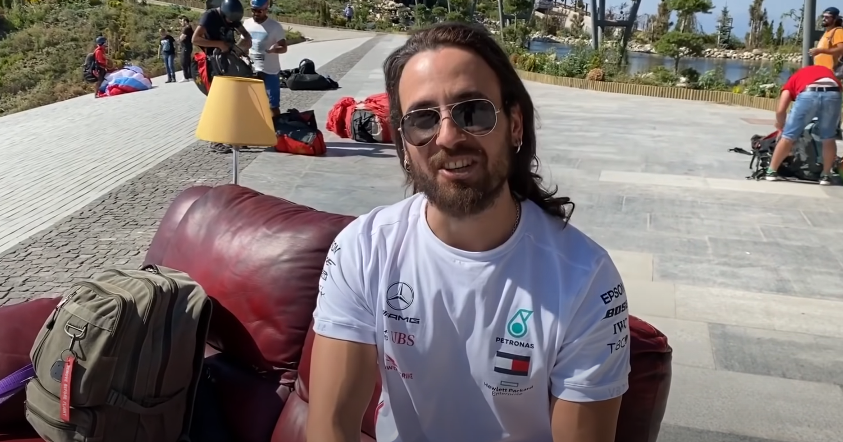 By now we've all surely grown bored with our couches. Hasan, however, has literally taken that lethargy to new heights by turning his sofa into a paraglider, complete with a footstool, lamp, and working TV.
Here you can see some fellas securing the bottom with a custom metal frame.
Hasan paraglides professionally, working as a pilot and instructor. But lately, you can catch him sailing above the Fethiye district in Southwest Turkey on his cherry-red sofa chair, slippers on, a bag of chips and pop in hand, watching some Tom & Jerry.
To initiate flight he just sort of… has his buddies push him off a really high up ledge. It's bananas. You can watch the couch-glider in action in this video from his YouTube channel.
So rad. Kind of a bummer that "couch surfing" is already a much lamer thing.