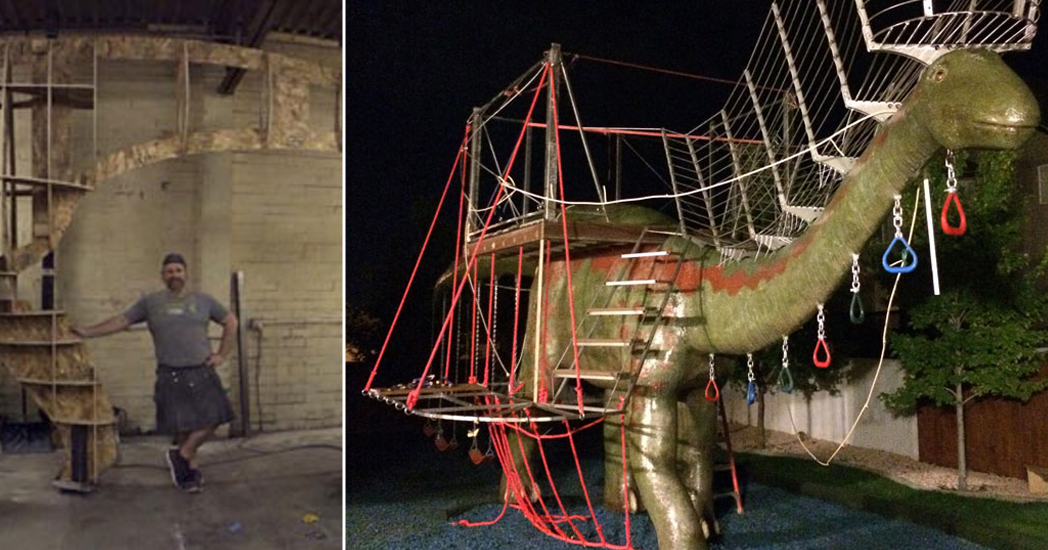 Credit: Imgur / thecauseman
It's quite remarkable how much creativity one can muster when presented an unexpected surplus of free time and boredom. We've got stunt actors orchestrating jaw-dropping action sequences without going near each other. We've got sports commentators giving play-by-plays of their girlfriends' hangovers.
And over here we have Matthew Cosman, the man who built, nay, manifested his kids a 48-foot jungle gym that looks like a dinosaur. And this was no accident.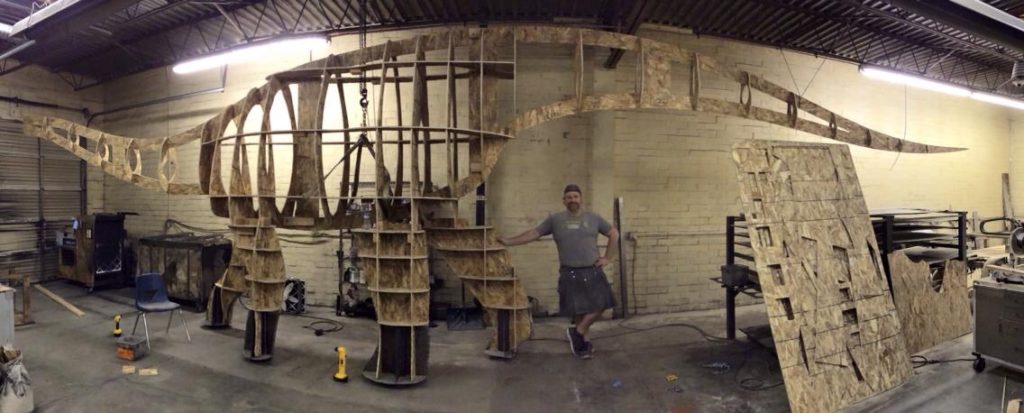 "I really did this and shared it for fun," Cosman, aka thecauseman, explained in a recent Imgur post that laid out his building process step by step.
"I fabricate for a living because it's my passion—I make fun things for me because no one will pay me to build these crazy things. I do have a history in aerospace engineering, so that played a big role here."
From the 24,000 pounds of concrete in its foundation to the 3D glow-in-the-dark rope clamps, this DIY project proved to be quite the undertaking. Building your garden variety jungle gym is tough as it is. We can't imagine the "is also a brontosaur" caveat makes it any easier.
Here's how Matthew did it:
Shaped the dinosaur with some structural steel, wood, foam, and chicken wire.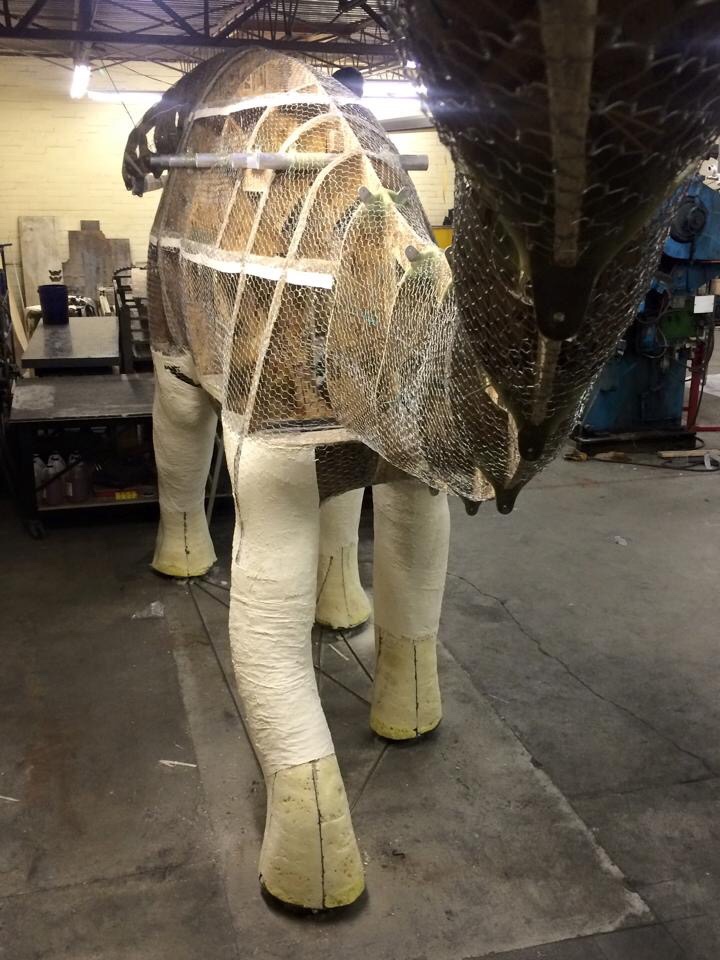 "My bro, he was the largest chunk of help getting this done."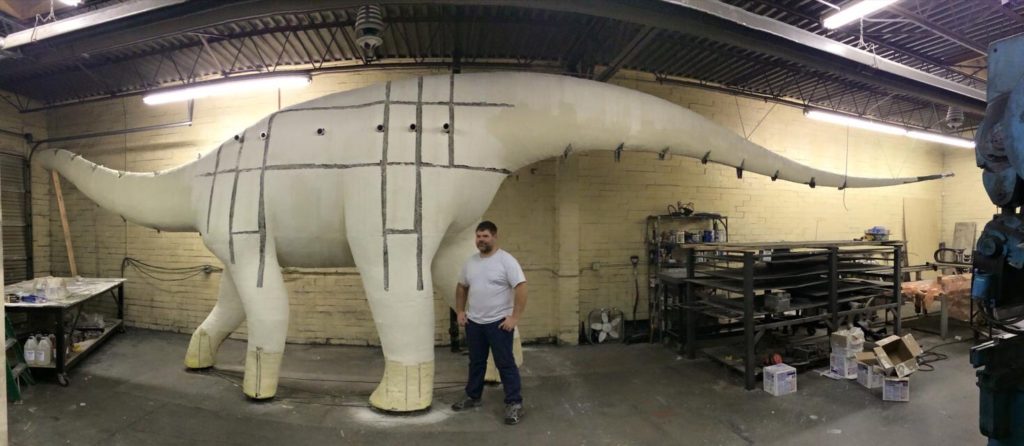 He then got to the structural reinforcement, sparing now expense on Kevlar. "Lots of carbon integrated into the fiberglass/epoxy construction."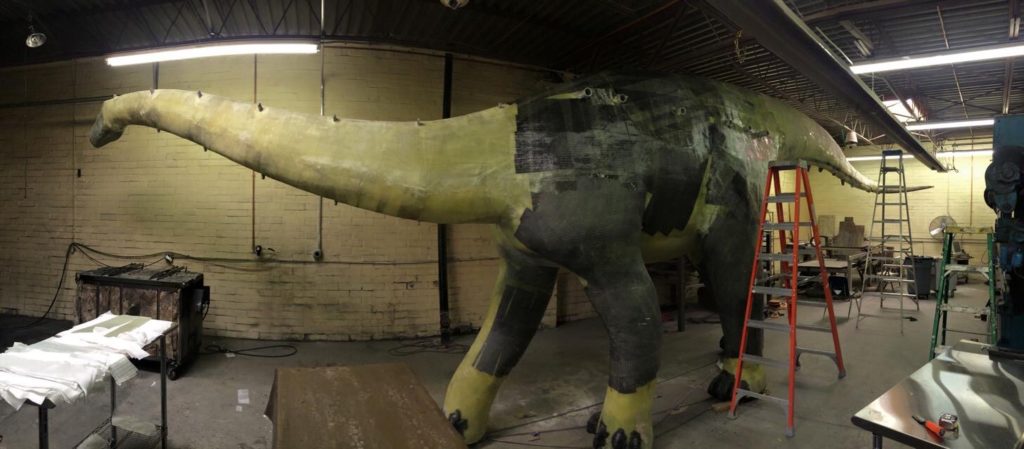 Paint time!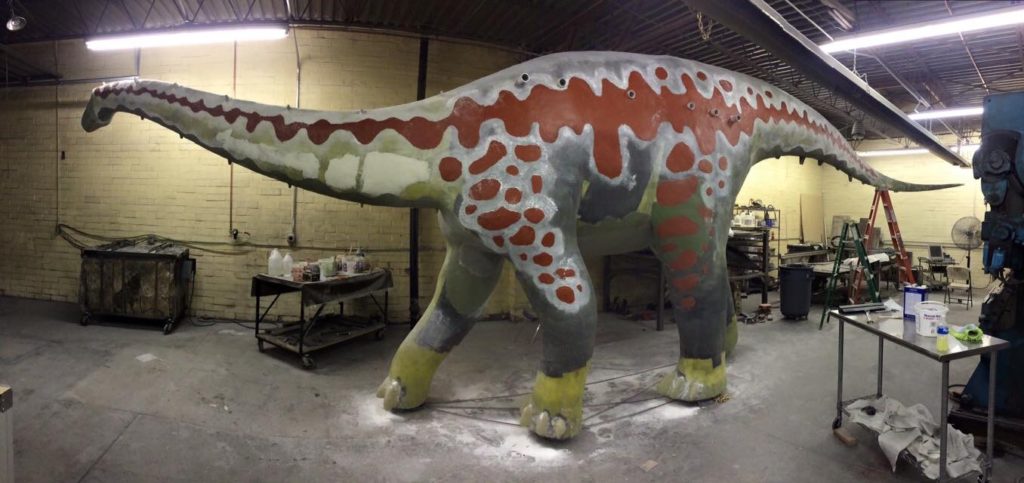 "I did have to hire a crane to get it into place from my shop."
Some obligatory handprints.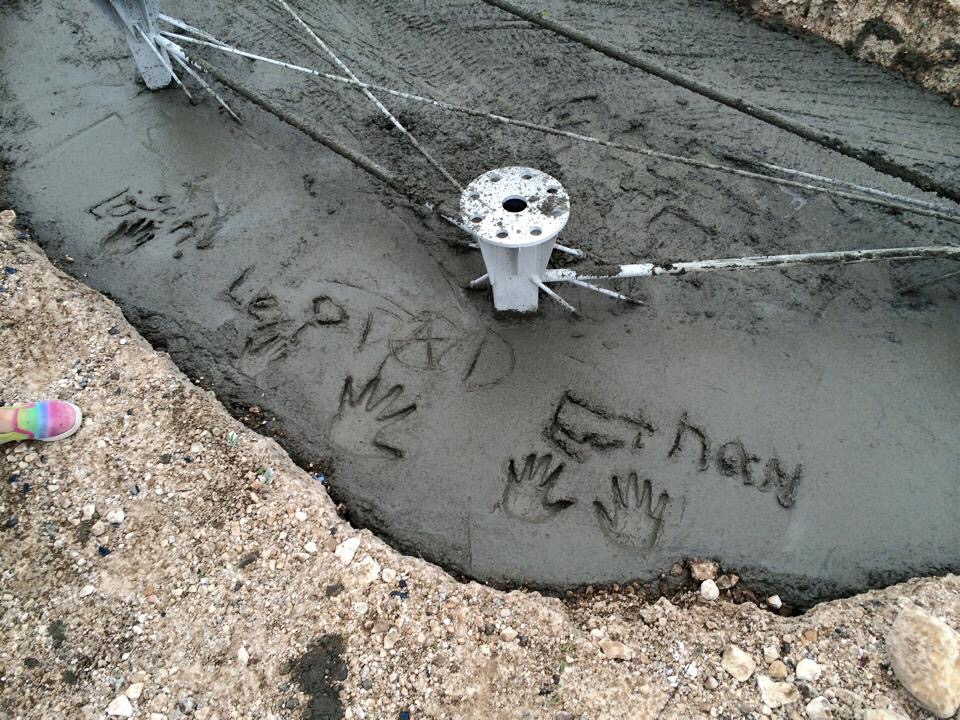 Metal tube time!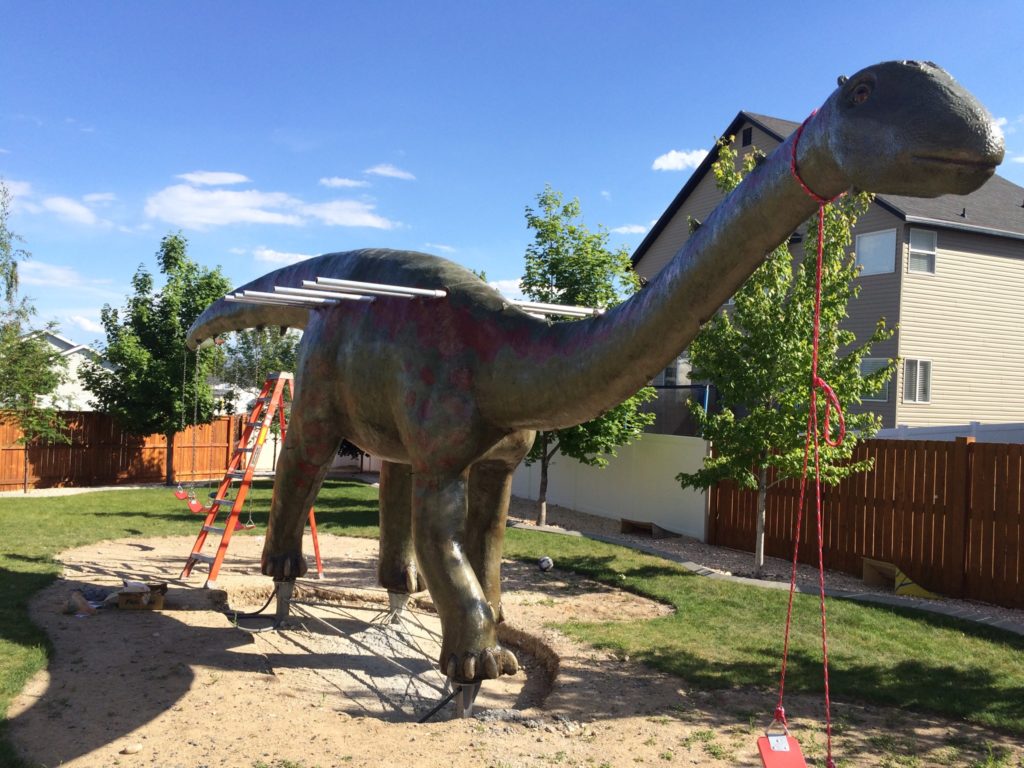 Next, some precautionary rubber chips.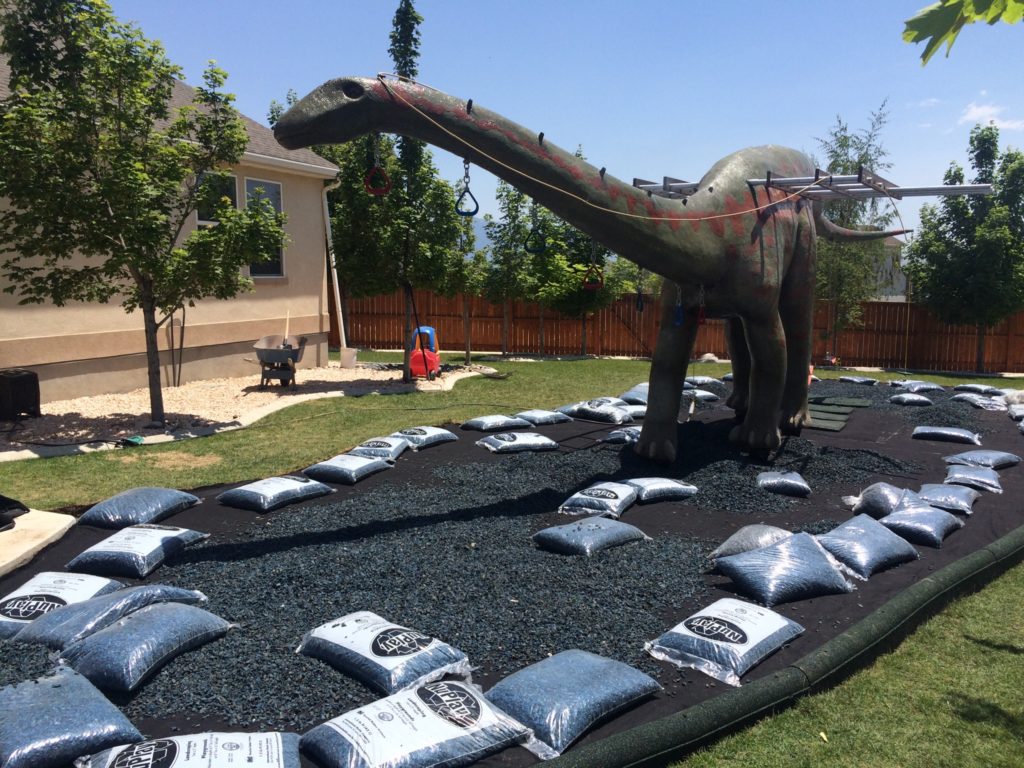 Sick.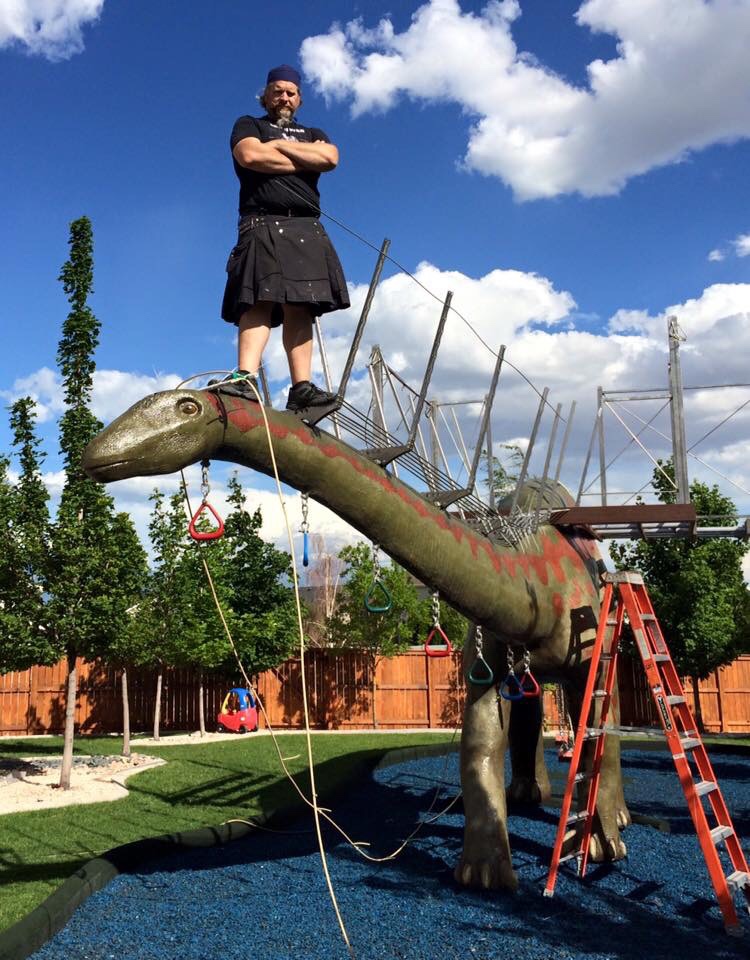 The slide. Holy hell that is big.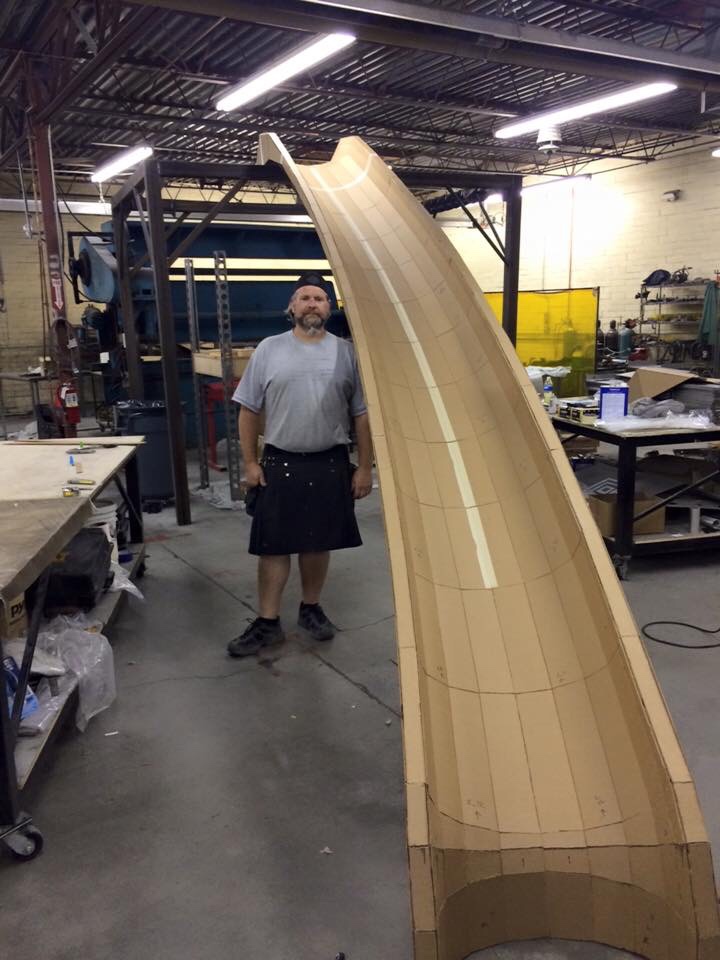 Beautiful finish.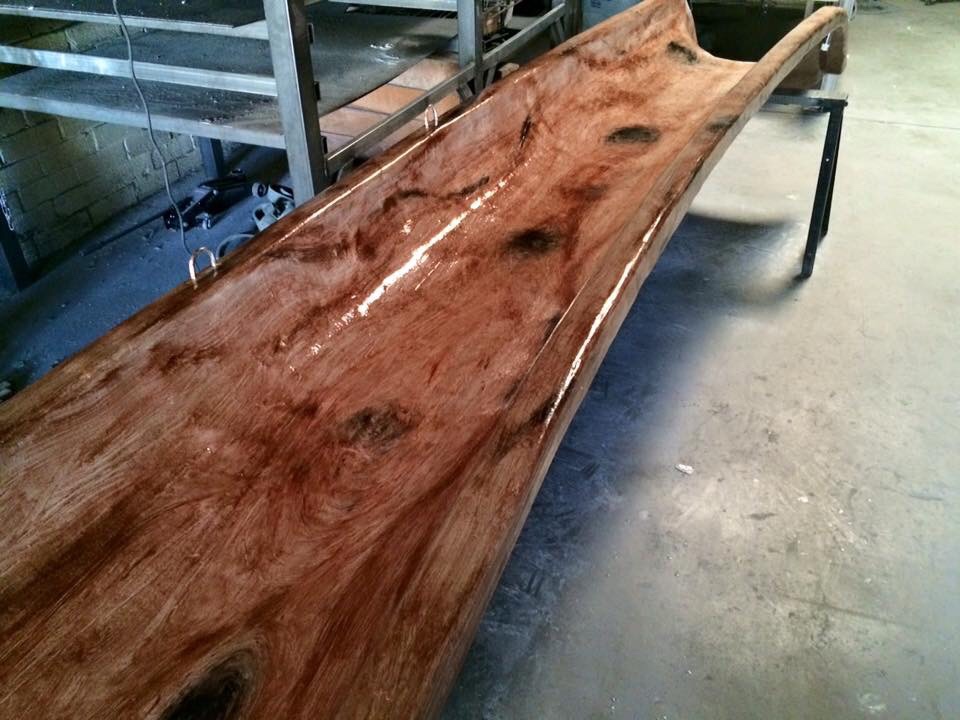 "Getting close to done"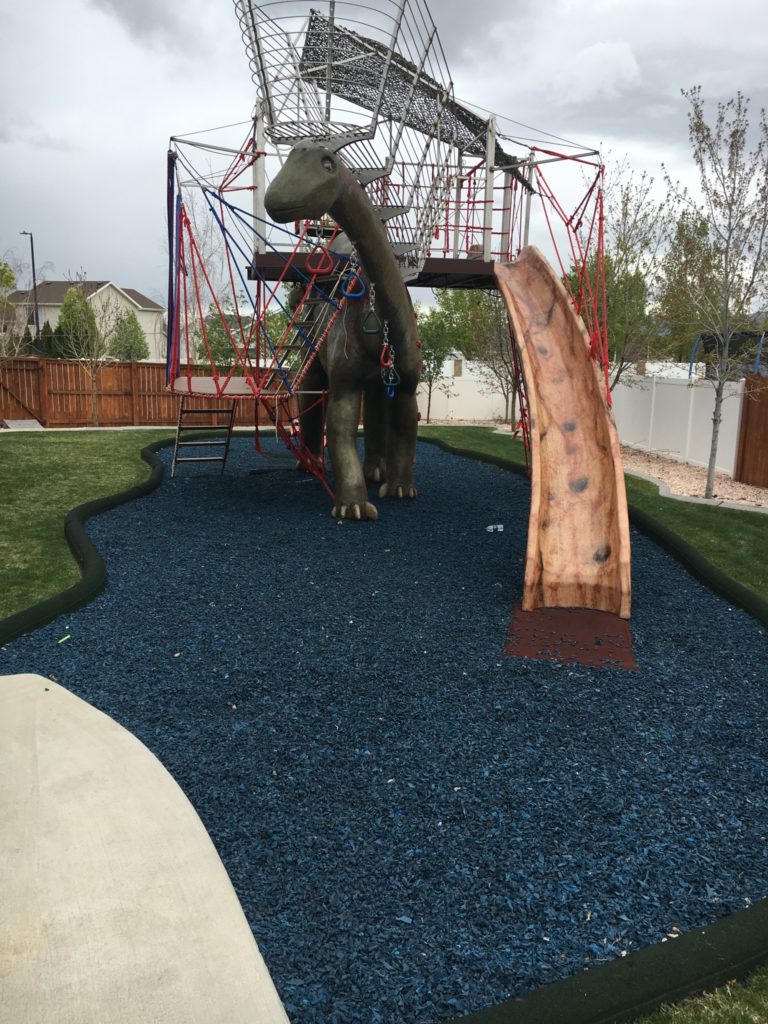 The aforementioned 3D printed glow-in-the-dark rope clamps.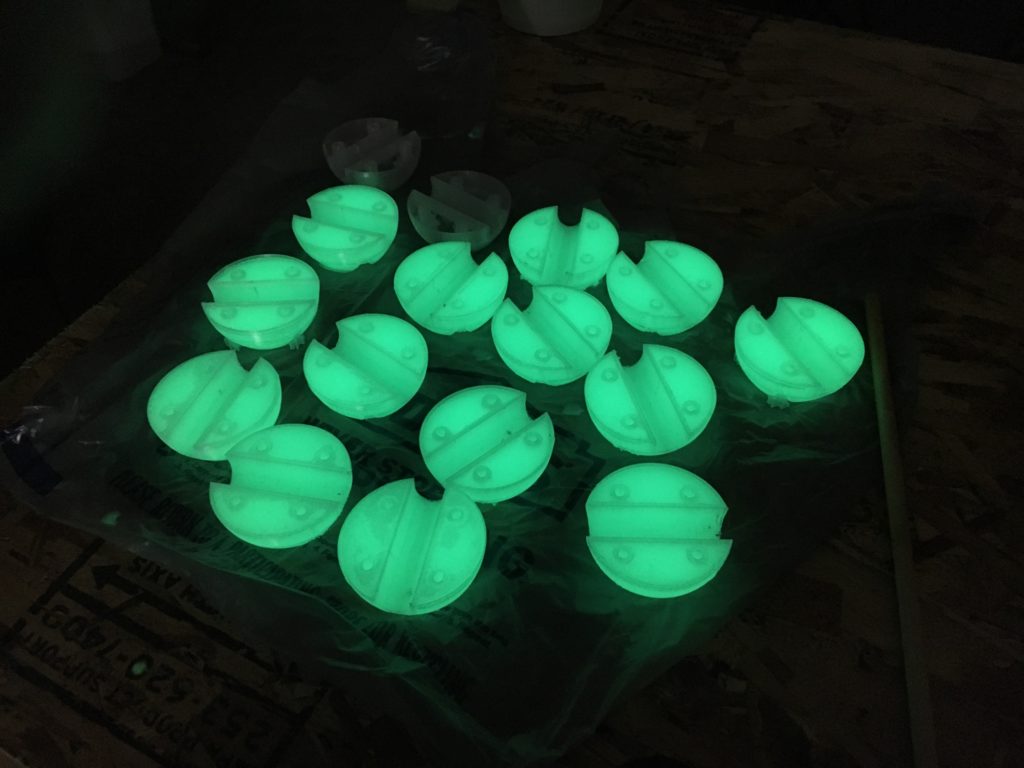 Bad ass.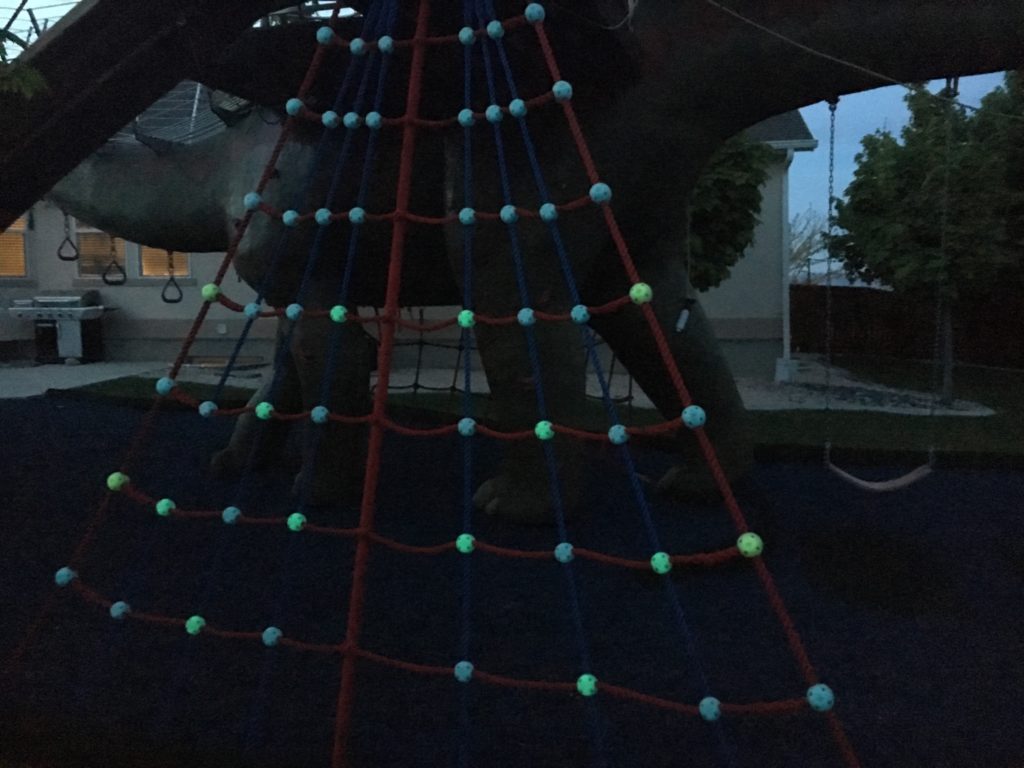 Just a quick dad test…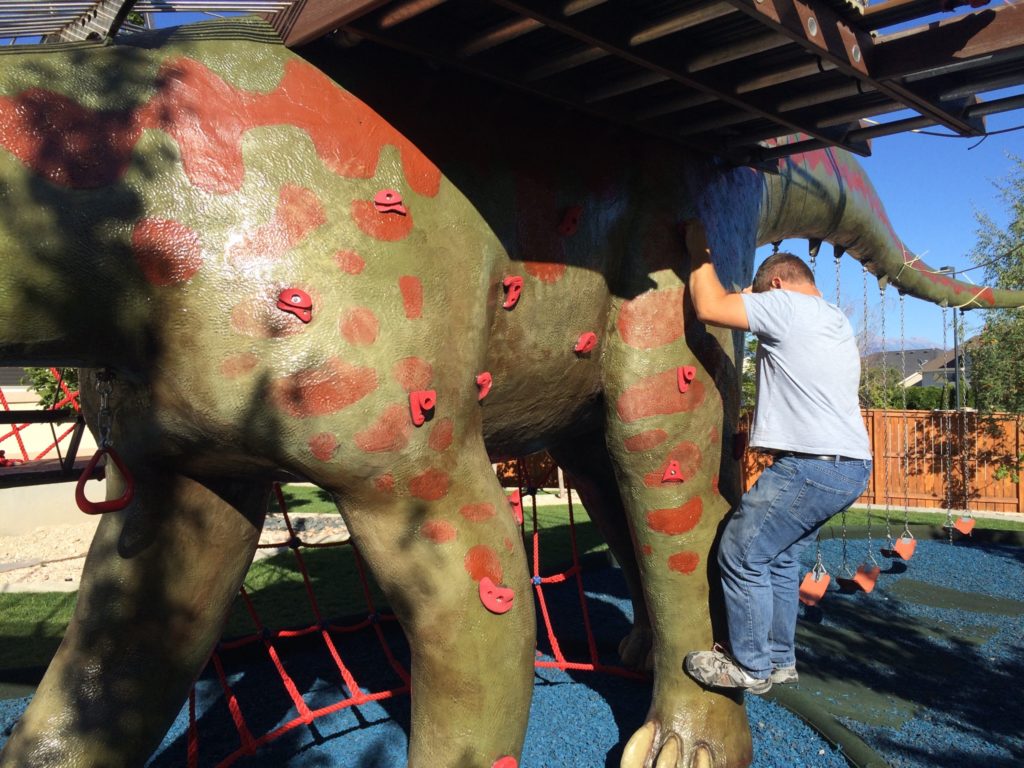 …and voila! Your dinosaur-shaped jungle gym is finished.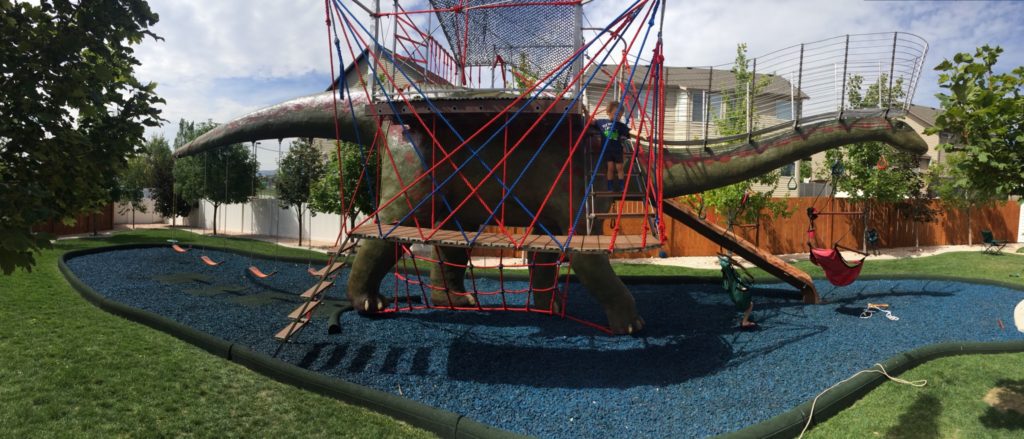 The inaugural swing sesh.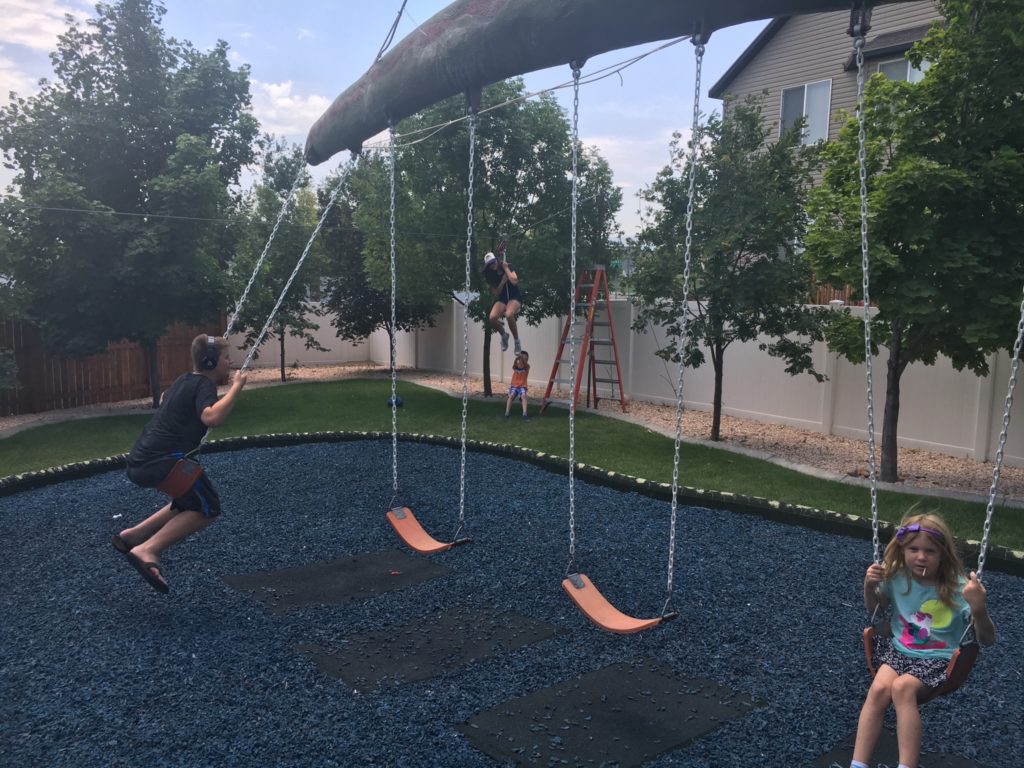 Dark mode.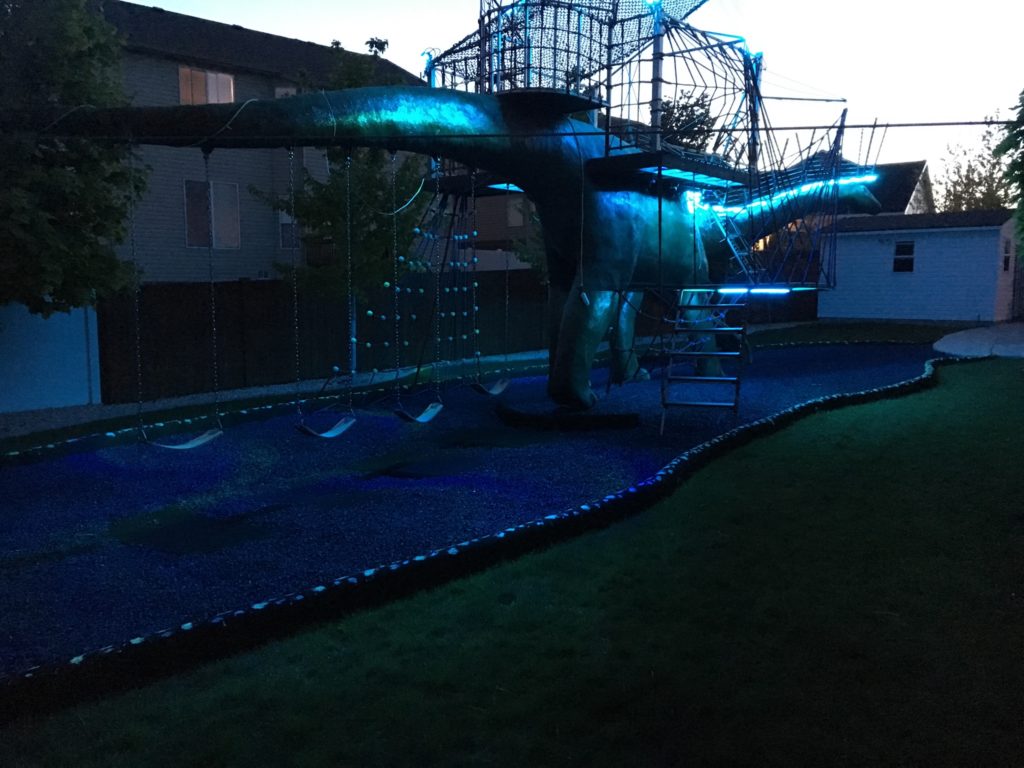 This is far and away one of the most impressive DIY projects we've ever seen. We commend Matthew for using his hard work and ingenuity to make his youngsters' quarantine just a tad more fun and special.
"Thank you for checking out my weird stuff I do for my kids," he concluded.