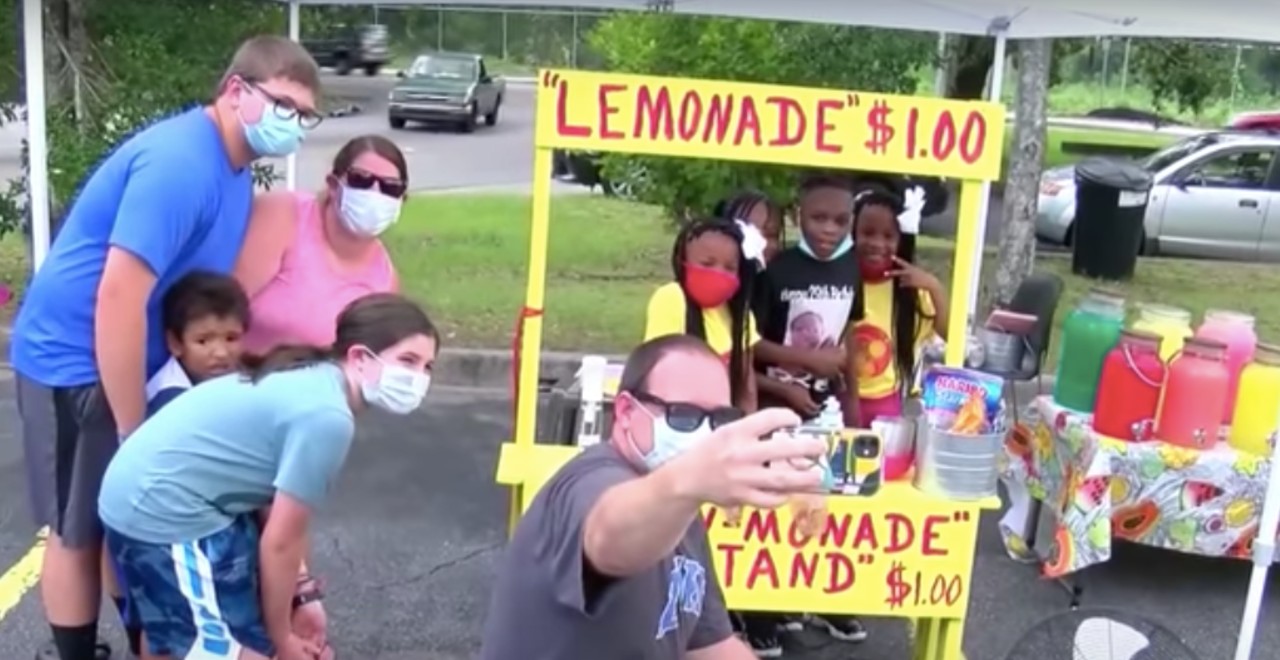 Credit: YouTube/CBS News
If there's anything I've learned about kids, it's that once they have a plan in mind there isn't a whole lot you can do to stop them. When a picture of twins Kamari and Kamera's lemonade stand was posted online, some grump questioned whether or not the 7-year-olds had a permit (seriously). Let's see – mix powder with water, get cups, set up a table, make a paper sign with crayon – no, filling out permit papers was not on these 7-year-olds' lemonade stand to-do list. Fortunately, this slight bump in the road was no match for the unshakable spirit of two kids with a plan (especially a plan that involves money).
Having a lemonade stand is a right of passage for every kid with an entrepreneurial spirit, and Kamari and Kamera of Savannah, Georgia weren't about to let it slip away. The girls didn't stop selling their "twin-monade", as they call it. In fact, they filled out the necessary forms and actually got themselves a lemonade stand permit (I assume that's what it's called, I'm not a lawyer). Upon reopening, the twins were flooded with support from their community. There is consistently a line to purchase one of the many flavors of ice-cold lemonade the girls have on tap. In fact, on Juneteenth, there was an hour-long wait to buy a glass of twin-monade. There was quite literally a line down the block to support these two mini entrepreneurs. The girls have even made enough money from their lemonade sales to buy themselves phones.
"The fact that their parents didn't let them get shut down and they just continued to encourage them that much, I think it's really important", a satisfied customer told CBS News.
These two small business owners overcame a potentially devastating roadblock and kept their adorable smiles through the entire ordeal.
7 year old Georgia twins lemonade stand is booming!!!! After a white woman tried to shut down their business asking them about a permit! pic.twitter.com/GFTXIXF49P

— Saycheese TV 👄🧀 (@SaycheeseDGTL) June 28, 2020
If your little lemonade tycoon is having trouble with the law, check out Country Time Lemonade's "Legal-Ade" campaign in which they help kids obtain permits for lemonade stands. The lemonade mogul will also reimburse fines of up to $300 for kids who get caught running a lemonade operation without a permit. It's a tough job, but someone's gotta do it. We raise our glasses (of lemonade) to all the kids out there keeping the age-old tradition of selling this refreshing summer staple alive.