Uh Oh, Boston Dynamics Let the Robot Dogs Out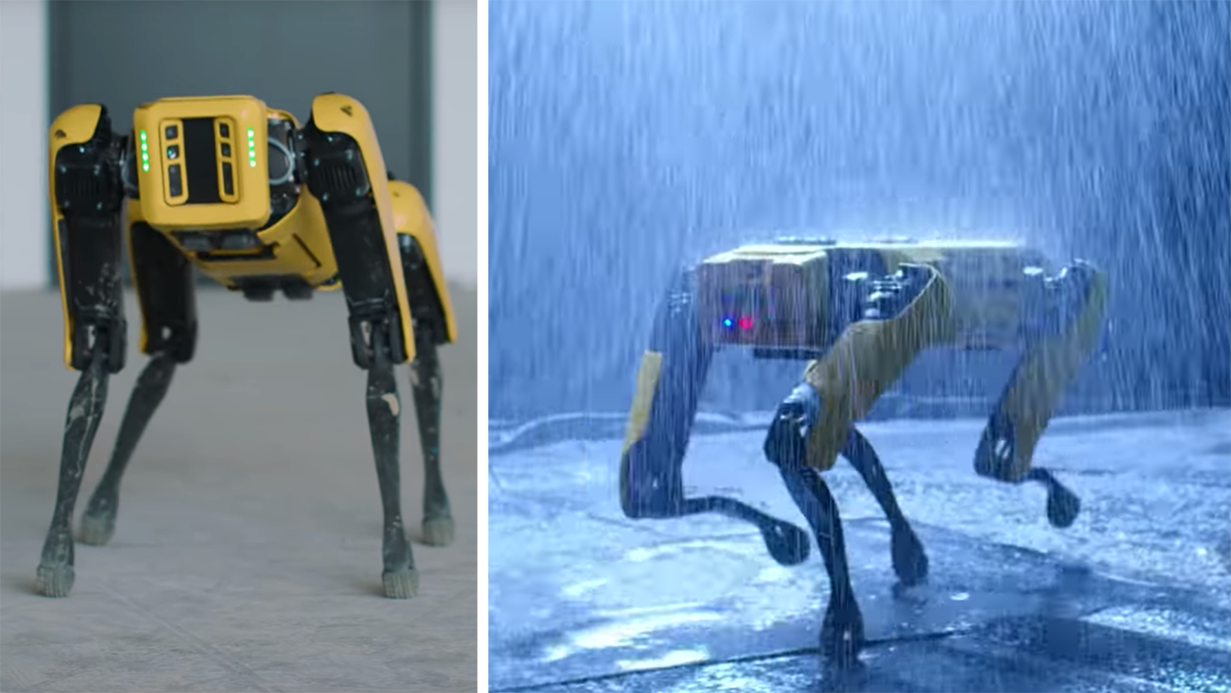 Well, we had a good run, guys.
Boston Dynamics has announced that its quadruped robots (innocently named "Spot") are officially for sale to any person or business with bright ideas on how to utilize its software developer kit.
Yes, that's right. They are literally asking for people to customize their little AI brains for personalized missions… like hunting down humanity a la that one Black Mirror episode.
Okay, maybe the technology isn't quite there yet, but it's a slippery slope, right?
Boston Dynamics describes Spot as "a nimble robot that climbs stairs and traverses rough terrain with unprecedented ease, yet is small enough to use indoors."
Still not scared? Fine, check out the video for yourself:
Look, Spot can only "run" 1.6 meters per second (about 3.5 mph) and its swappable battery only lasts approximately 90 minutes, so it's not going to track anyone down cross-country on its own just yet.
However, it also has this little thing called 360-degree LIDAR vision (Light Detection and Ranging), meaning it can map any interior or exterior environment in three dimensions and walk around and jump freely without bumping into static or moving obstacles (in other words, he'll know exactly which dark corner you might be hiding in at any given time).
Spot is also remarkably durable, boasting an IP54 protection rating against shocks, water, and dirt. It can operate in just about any climate, too, functioning in temperatures ranging from -4ºF to 113º.
To make matters worse, these dog bots are fully customizable, able to carry and power a payload of up to 14 kilograms which can be digitally connected to Spot's built-in DB15 port, like a 30x optical zoom camera for detailed inspections or an articulating arm to handle dangerous objects… or perhaps, a BAZOOKA?
(Okay, probably not a bazooka)
"The question we're posing to these early customers is 'what do you think spot can do for you that's valuable?'" Boston Dynamics VP of business development Michael Perry told TechCrunch. "We had some initial ideas, but it's all our thinking and the hope is that this program will enable a whole new set of use cases."
Don't expect to see these robotic puppers to be lining the shelves of your nearest Best Buy. While prices vary depending on the model, expect the final price tag to be somewhere in the ballpark of tens of thousands of dollars. Corporate buyers are already lining up to lease their very own robotic dog soldiers… I mean, "helpers."
Are you excited about a new line of robotic servants, or are you, like me, complimenting Siri every day in hopes that she'll vouch for you after the impending AI revolution?