Photographer Hosts Disney Photoshoots Starring Children With Down Syndrome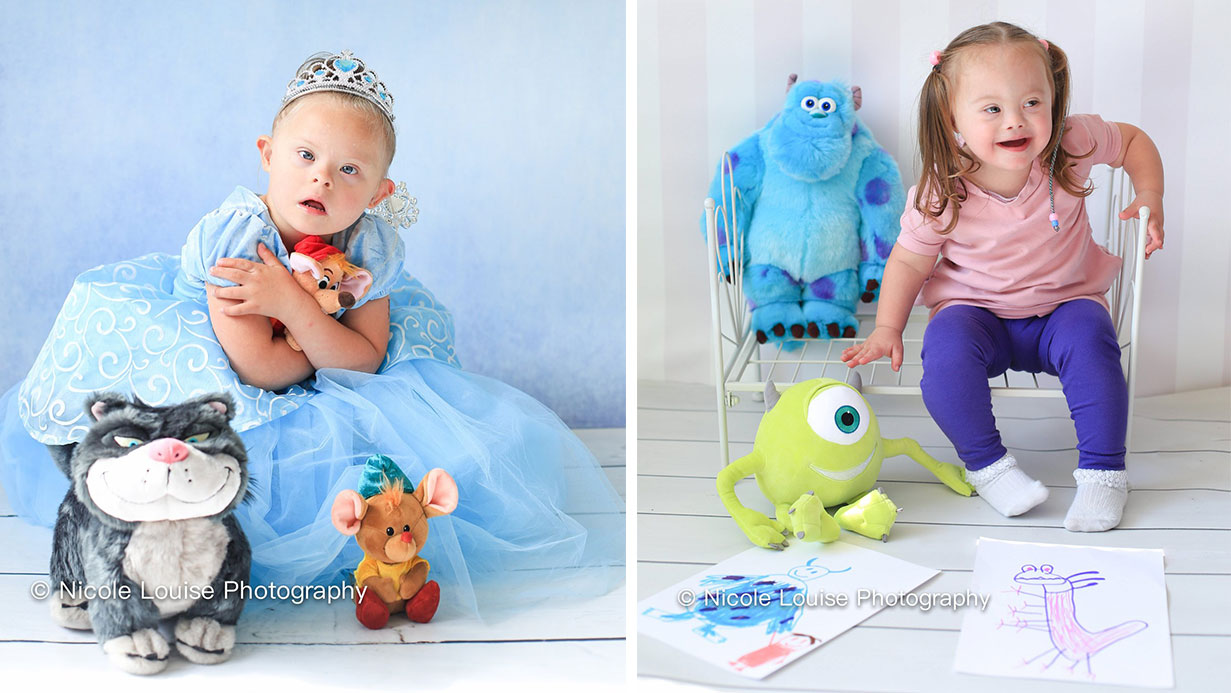 There's no doubt that your Facebook feed is full of family portraits and holiday photos, but here's a few you may have missed that are sure to brighten up your day.
A photographer and educator out of the UK has gained notoriety recently after her pictures of kids dressed up as Disney characters went viral.
Nicole Louise Perkins is a full time TA at a special needs school, which has allowed her to spend time with some pretty amazing little kiddos. But it was her passion for photography that inspired a unique idea. Last year, Perkins helped craft an awareness campaign called "Down Right Beautiful," which featured children with Down syndrome.
"There is just something so amazing about children with special needs," she recently told TODAY. Beyond capturing some incredible photos, Perkins says the resulting campaign helped those new to Down syndrome understand a bit more from those who have already been living with it. "Each person involved had their own page with their story and any advice their parents would give to new parents who have just been given a diagnosis."
32 individuals, from babies to young adults, were photographed for the initial project. The resulting reaction inspired Perkins to do it again, only this time, with a twist. The kids were all dressed as Disney characters and the final products are… well, see for yourself.
So far, the photos have been viewed over millions of times, with fans from nearly every corner of the globe chiming in on the positively perfect portraits.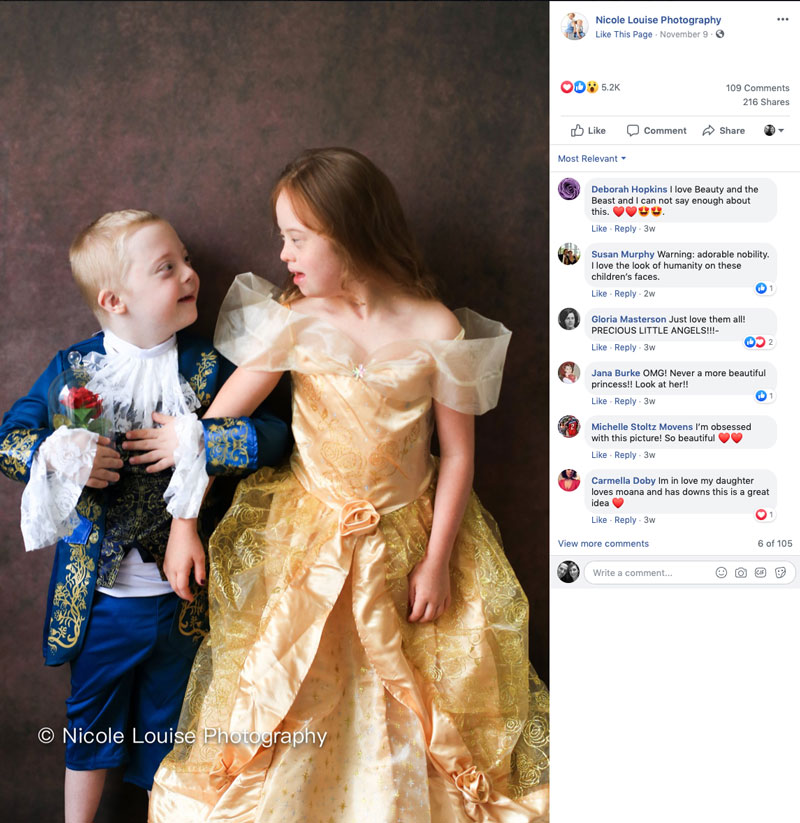 "Comment after comment of how happy the images had made people, how much they love them and just so much positivity — it left me feeling so full inside," Perkins shared.
While the reaction to the photos has been instantaneous, Perkins hopes the message has a lasting impact. "I hope the project helps people realize that Down syndrome isn't scary and that the people that have Down syndrome don't have less of a life," Perkins told TODAY. "They have great lives and along with that, they make the lives of the people around them much richer."
We couldn't agree more.