"Ukulele Dads" Find Unconventional Way to Bond with Their Babies in the NICU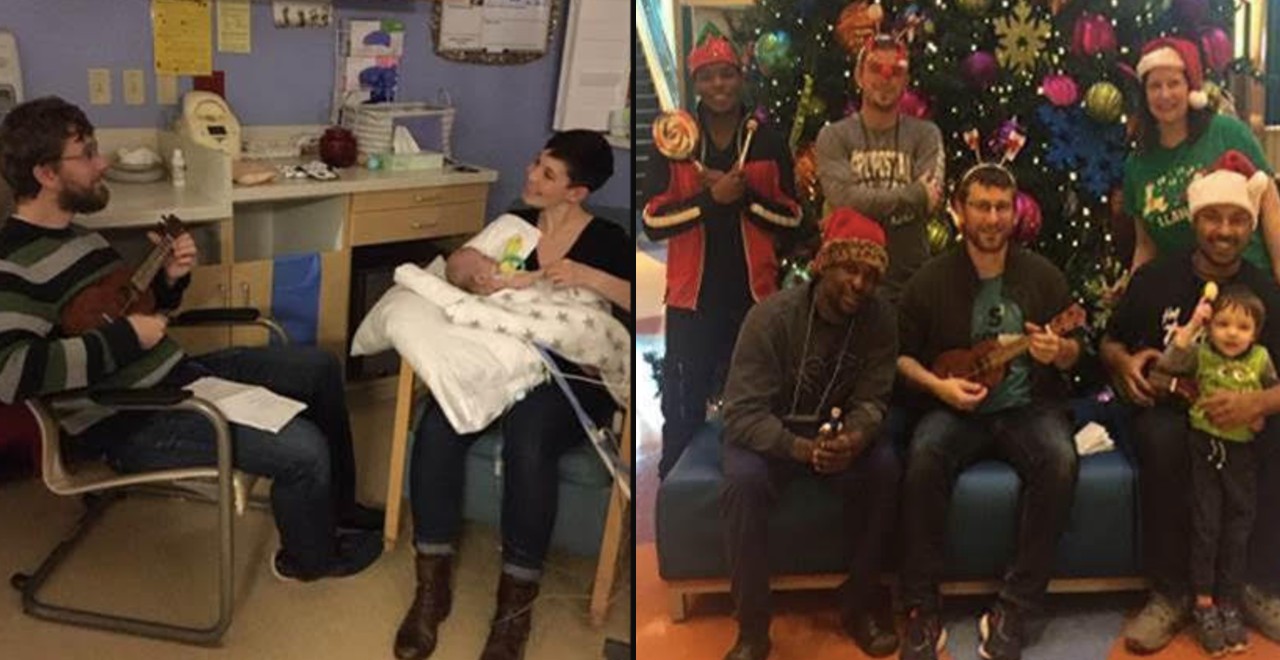 When counting down the seconds until your new baby enters the world, a million questions race through your mind. What kind of food will they like? Will I finally have a worthy Mario Kart competitor? What kind of person will they become? There is, however, one question that doesn't really register (because you won't let it) – will I be able to bring my baby home?
This is the jarring reality for many families around the world. NICUs (neonatal intensive care units) everywhere give targeted, expert care to infants born prematurely, or infants born with serious medical issues. While the NICU is undoubtedly the best place for infants who need extra attention, that doesn't make it any easier for parents who desperately want to take their babies home. As a parent, you're filled with a fierce determination to take care of your children. The unfortunate truth is, in some situations, you are forced to step aside so that someone else can take the reins. One group of dads at the SSM Health Cardinal Glennon Children's Hospital in St. Louis, Missouri found a way to cope with the stress of the NICU and bond with their babies in an unlikely way – through the sound of their ukuleles.
It all started with Kelli McKee, the music therapist at Cardinal Glennon. Music therapy is often a hugely important aspect of patient recovery, but this time, McKee turned her attention to helping both parents and patients cope. In 2019, McKee began to turn an undoubtedly difficult, stressful time for families into an opportunity to bond – but she needed all dads on board. She began teaching dads of infants in the NICU to play the ukulele, so those dads could utilize music as a tool to connect with their infants – they became known as the "Ukulele Dads" group.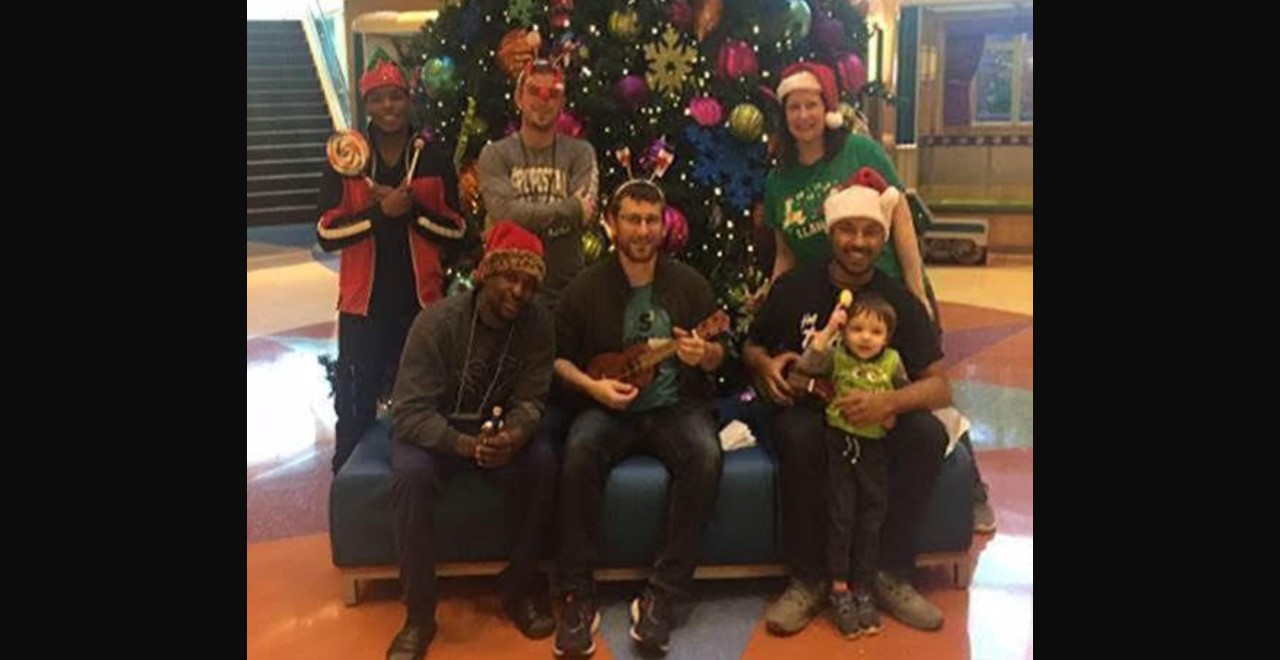 Music is probably the closest thing we have to real-life magic, and one dad named Aaron Dohogne experienced this firsthand when he began to play ukulele for his son, John. John has been in the NICU since July of 2019, and Aaron's ukulele (gifted to him by the Cardinal Glennon Children's Hospital) has brought immeasurable comfort to both father and son.
"It gave me something to do when I didn't know what to do", Aaron told The Dad. "John doesn't smile, and he can't talk yet, but he started reacting to my music. He would focus on my hands on the cords. It gave me a way to connect with my son."
The coronavirus has thrown yet another monkey wrench into the Dohogne family's already challenging situation, with the hospital limiting visitors to only one parent per day. This roadblock didn't stop Aaron from expressing his unwavering love for his son in the best way he knew how – Aaron started recording songs at home, and his wife, Maeve, would play the videos for John.
"Being in the NICU is really hard when you're doing it alone," expressed Maeve, "I didn't want him to forget his dad."
Playing anything ranging from nursery rhymes to songs that truly express Aaron's love for John (a favorite is "From Me to You" by The Beatles) has helped ensure that even during the most challenging times, Aaron would be there for his son.
Kelli McKee constantly sees firsthand the incredible impact her work has on her patients. She explains, "While the ukulele may only be four strings, it was a way for him to say the four words he needed to most, 'I love you, John'".