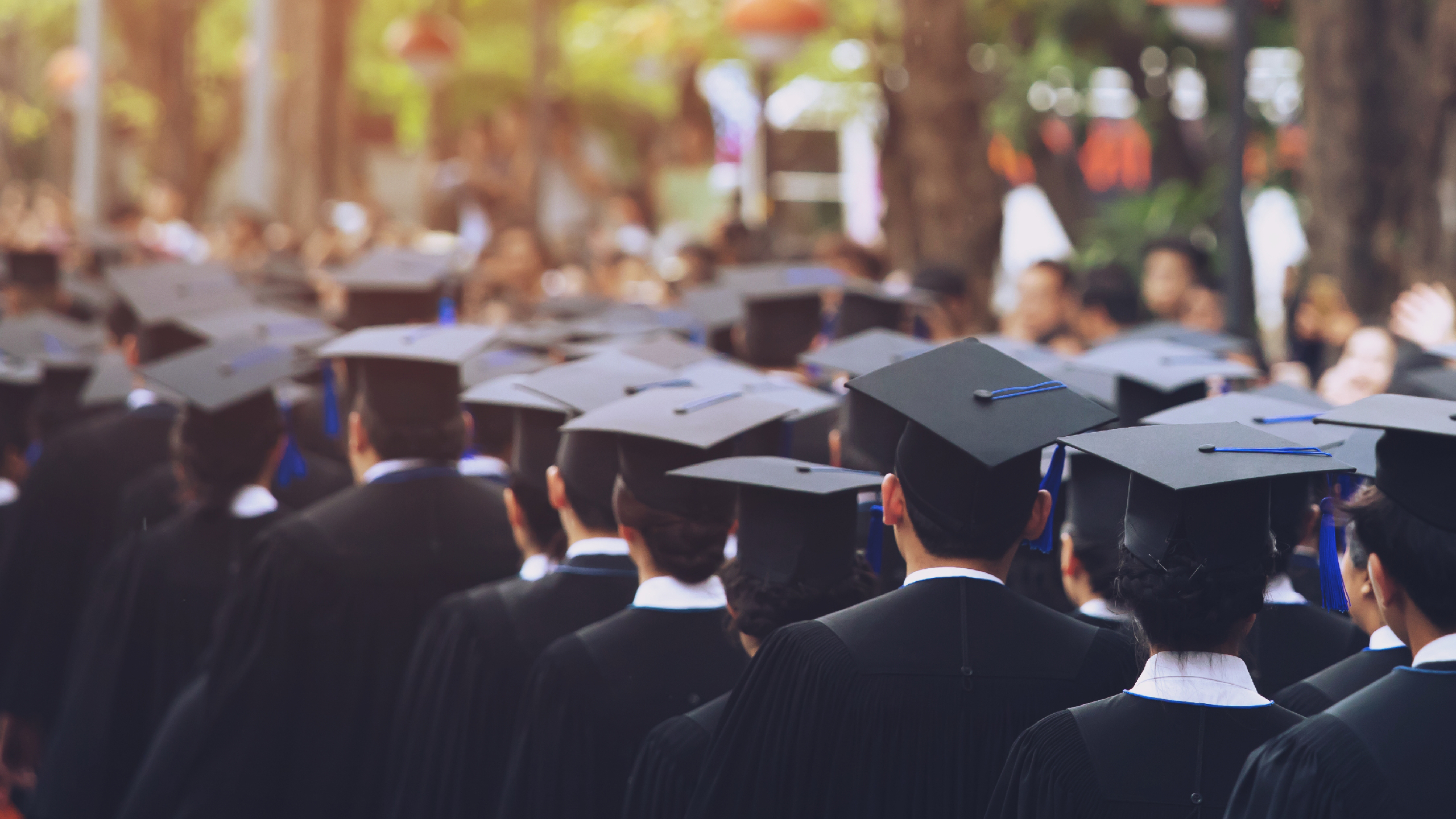 Credit: Getty/Rattanakun Thongbun
Student loan debt is crushing an entire generation. The increase in cost for higher education is not something you can solve with a lemonaid stand. No matter how necessary you think college is in 2021, there's no doubt that the industry is broken, and not everyone can hope for a benevolent billionaire, or kitschy marketing gimmick for relief.
So it's a good precedent when a college itself actually, ya know, helps their students out. Delaware State deserves praise for forgiving more than $700,000 in student loans for recent graduates.
The university announced they will use the money received from President Biden's stimulus plan to cancel $730,655 of student debt, which whittles down to about $3,276 per eligible student. It may not seem like a lot compared to the staggering amount of student debt owed nationally, but thee grand could be life-changing for recent college grads.
"Too many graduates across the country will leave their schools burdened by debt, making it difficult for them to rent an apartment, cover moving costs, or otherwise prepare for their new careers or graduate school," the university's Vice President for Enrollment said.
"While we know our efforts won't help with all of their obligations, we all felt it was essential to do our part."
The president of the historically black university said most of their students aren't coming for "the college experience," but are trying to "change the economic trajectory of their lives for themselves, their families, and their communities."
He also noted that close to 90 percent of recent grads enter their career of choice or grad school within six months of graduating.
After the year(+) students have had this comes at a needed time. But there are too many big institutions, even those flush with crazy endowments, that prefer to pull every dollar they can from a teenager.