USPS Lets You "Adopt" Low-Income Children's Letters to Santa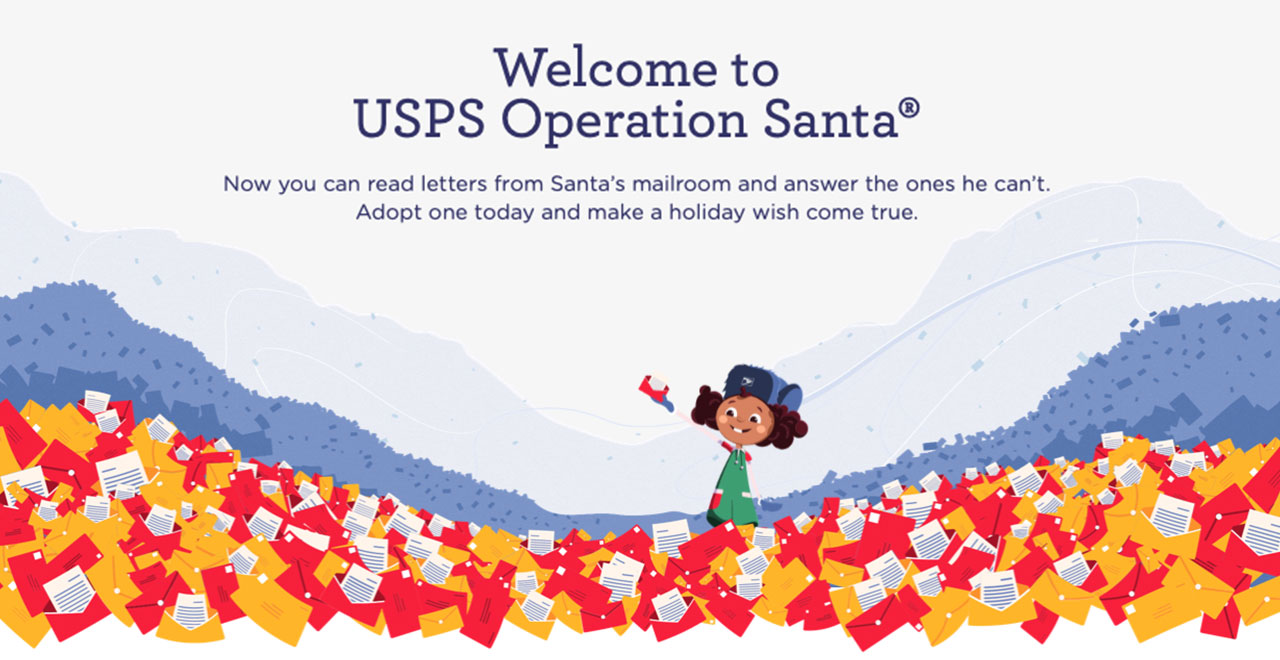 A program from the United States Postal Service is helping low-income kids in communities across America to have a great holiday season.
Straight out of the plot of the 1996 Garry Marshall film Dear God, the Post Office helps those looking to give back connect with low-income kids via their letters to Santa. Dubbed "Operation Santa", the USPS program has been sharing wishes and allowing people to anonymously "adopt" a child's list for over 100 years. This season, they've added 8 additional cities to their program, allowing kids and families in more communities than ever to submit letters to their secret Santa-esque setup.
Also new this year is the ability to donate as a team, encouraging family, friends or coworkers to all pitch in together.
Children in any of the participating communities listed on the official website can send their letters to:
Santa Claus
123 Elf Road
North Pole
88888
Those looking to answer wishes need only create an account on their site, then browse accepted letters for one that connects with them. Givers can then purchase items and take them to their local post office before December 21st.
When companies — and government-controlled mailing monopolies – make giving simple, time has shown that people are willing to give and give. They're also encouraging everyone to "spread the cheer" by posting with #USPSOperationSanta on social media to help share the program with others.
Of course, there are many ways to give back locally as well, especially during the holiday season. Consider seeking out holiday giving programs in your own community and donating to your local food pantry year-round.
No matter how you spend your holiday season, keep in mind those who may be less fortunate and give thanks for the positive things in your own life. There'll be plenty of time to be anxious about everything else in the New Year!