Gary Sinise's "Vets for Valor" Program Provides Medical Care to Canine Heroes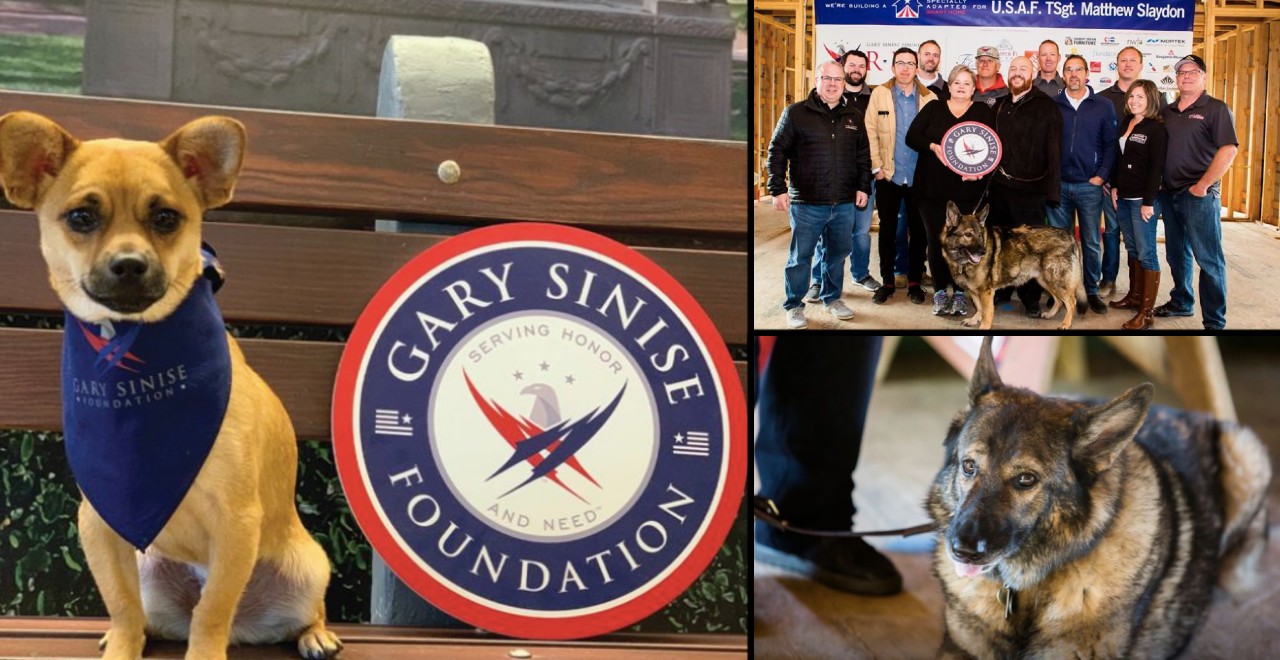 Enlisting in the military is a sacrifice so enormous it's almost unfathomable. Although more work undoubtedly needs to be done to support our veterans, many programs currently exist to provide them with support. One of these all-important programs was founded by actor and director Gary Sinise, who wanted to give thanks to those who risk their lives to keep us safe every single day. The Gary Sinise Foundation was founded in 2010, which means that Sinise has been actively honoring and supporting countless heroes for a decade. The foundation's website states, "We serve our nation by honoring our defenders, veterans, first responders, their families, and those in need." Sinise helps provide veterans with meals, specialized housing for disabled veterans, and so much more.
Sinese's work supporting veterans has been life-changing for countless people. Recently though, Good ol' Lieutenant Dan realized there was a different breed of hero that needed support, so he turned his attention to a new paws – uh, a new cause. With the help of Texas A&M University's College of Veterinary Medicine and Biomedical Sciences, The Sinise Foundation created "Veterinarians for Valor". The canine-centered organization aims to provide completely free medical care to dogs working with first responders, police K-9s, and military service dogs.
On #K9VeteransDay, we honor the service and sacrifices of military working dogs who are vital members of our nation's armed forces and its mission to protect and defend our national security. Learn more about GSF's Veterinarians for Valor initiative. https://t.co/1km00LEyoS pic.twitter.com/gR6KdwSsmE

— GarySiniseFoundation (@GarySiniseFound) March 13, 2020
Whether they're detecting bombs, protecting their handlers, or simply providing some much-needed emotional support, these dogs truly are heroes. They put their lives on the line every single day just like their human counterparts, and Sinese believes that they deserve far more than table scraps.
If you'd like to support these four-legged heroes, donations can be made on the Vets for Valor page.