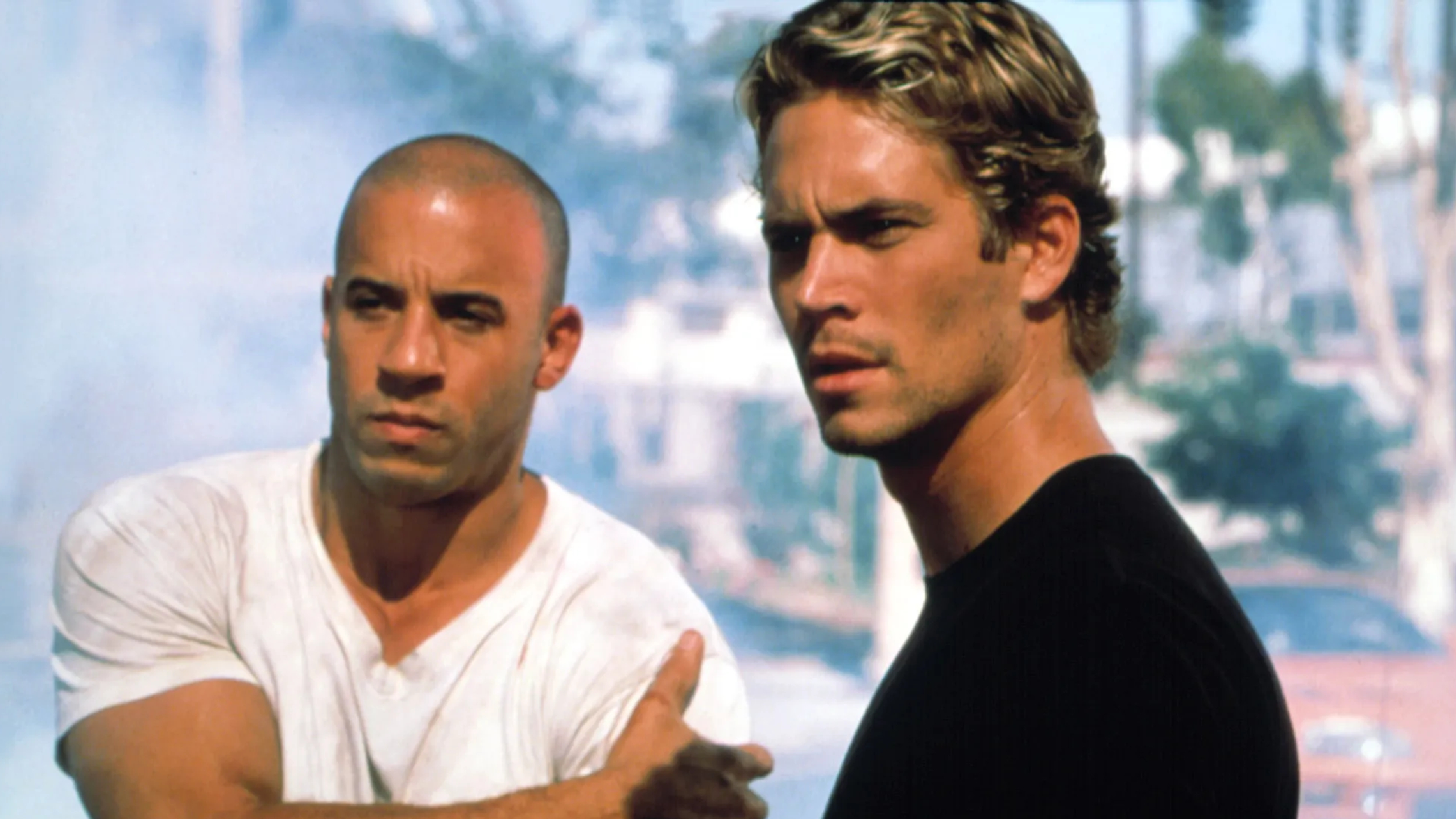 Credit: Universal
Family forever. It's more than a cheesy line in the Fast and Furious franchise, seeing as star Vin Diesel lives by those words every day. (Even if sometimes he's acting like an annoying sibling.) But his tribute to late co-star Paul Walker on the eighth anniversary of his passing embodies that, as he shares some important Dad-vice he got from his dear friend.
Diesel recounts filming F4 and he broke the news to Walker he was going to have a baby.
"Will never forget what you told me…you said a lot of tough guys will tell you to wait outside the delivery room, but that's wrong. Go in there, actually cut the umbilical cord and it will be the best day of your life," Diesel wrote on Instagram.
View this post on Instagram
Walker, of course, was already a dad at that point. Diesel said he reflects on that advice and their "brotherhood" every day. And he revealed that the baby Walker helped him prepare for would grow up to be the maid of honor in Walker's own daughter's wedding. Yep, Diesel's daughter was Meadow Walker's Maid of Honor.
"The same angel you helped me prepare for in the most beautiful way with your brotherly advice is the same angel that precious Meadow asked to be her Maid of Honor," he wrote. "How could I have known that back on the 2008 set…"
"My children always tell me that 'Uncle Paul is with you, dad, always'…and I know in my heart they are right." There's not much better advice than just jumping into the experience of being a dad with full gusto from the very beginning. Approaching it like it's going to be the best day of your life is the right attitude to take into that delivery room that will change your life forever.
It's very cool that the Diesel and Walker families are still close, after all this time. So close, in fact, that it was Diesel who walked Meadow Walker down the aisle, since her dad couldn't be there. Family forever.