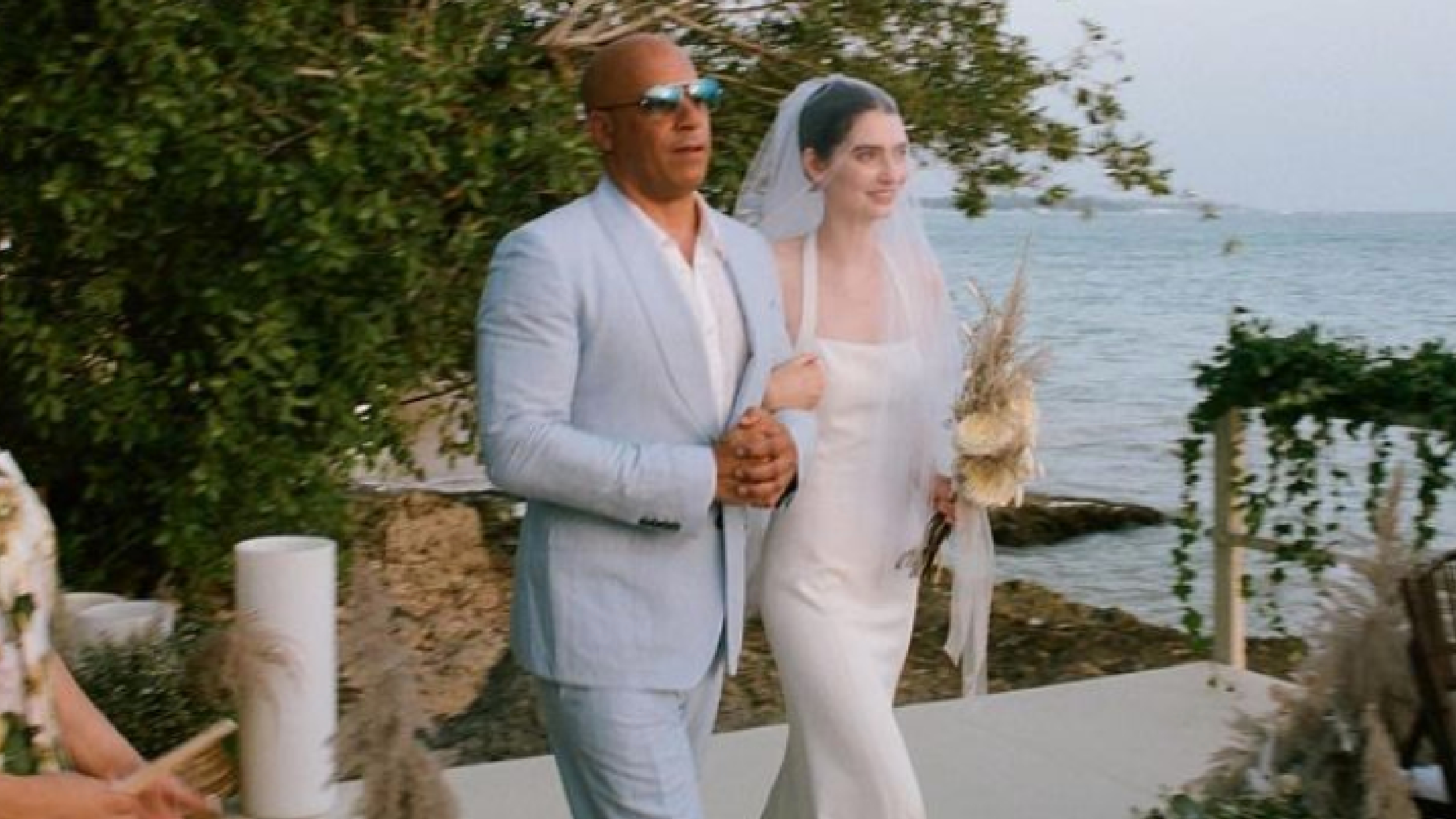 Credit: Instagram/meadowwalker
"I don't have friends, I got family." It's one of the most infamous quotes from the Fast & the Furious franchise, and it's something franchise star Vin Diesel personifies in real life. Earlier this fall, the daughter of Diesel's original co-star in the movies, the late Paul Walker, was married. With her dad having passed away years ago in a car accident, it was Diesel who walked her down the aisle on her wedding day.
22-year-old Meadow Walker shared photos from her small wedding celebration. Most of their extended family could not attend due to pandemic-related travel restrictions, but she told Vogue the perfect and personal event was "incredible" and a "very intimate celebration."
In one of the informal photos, Meadow is walking down the aisle with Diesel on her arm to give her away. Walker was very close friends with Diesel, who has remained a constant figure in Meadow's life. Diesel is even Meadow Walker's godfather. Earlier in the year, Meadow shared a photo of her with Diesel's kids, captioning it "Family, forever."
View this post on Instagram
One of Diesel's daughters, Pauline, is even named after Paul Walker. Diesel told media outlets when she was born that it was a way to keep Walker's memory as part of his family and part of his world.
View this post on Instagram
Thousands of fans were genuinely moved by the gesture, and by the close relationship those in the Fast world appear to have to this day.
Jordana Brewster, another actor from the franchise, also shared photos from the small wedding. Because family, forever.
View this post on Instagram