Viral Salmon Cannon Video Gets Remixed With Super Mario 64 Sound Effects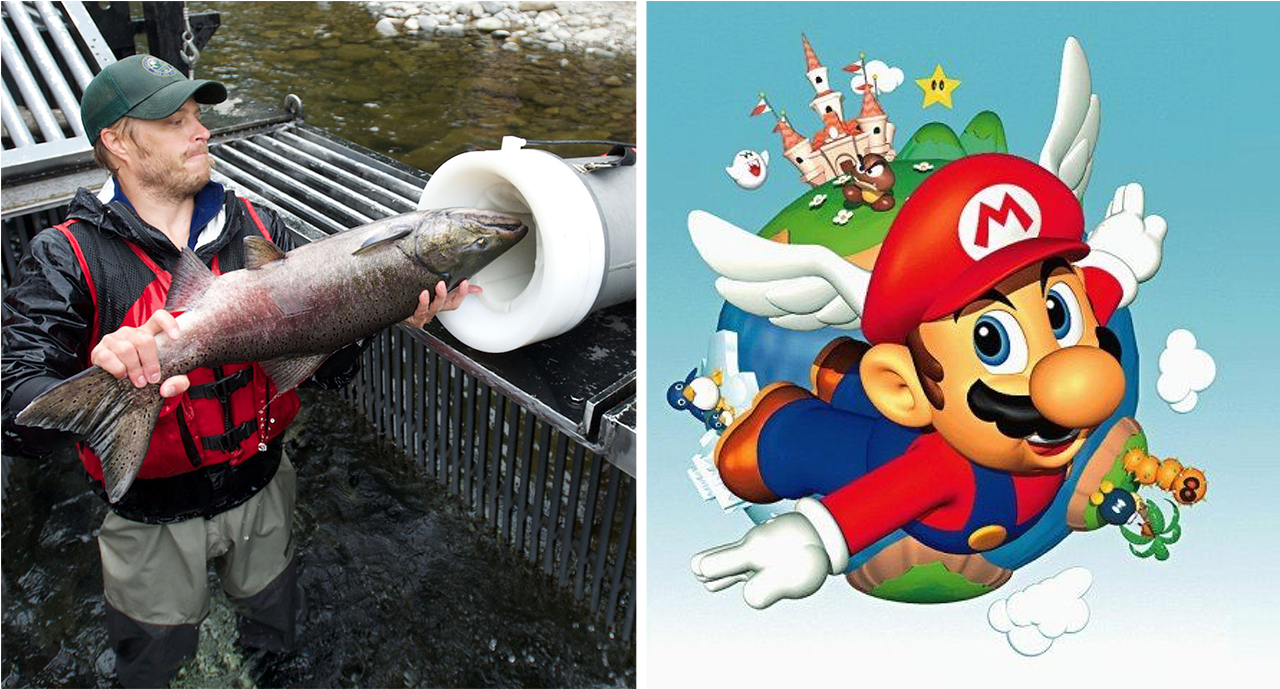 If you've been anywhere near the internet in the past week, you've probably seen the video of the incredible salmon cannon floating around.
The company behind the high-powered fish launcher, Whoosh, says that the system was built to "shoot" salmon over the giant hydroelectric dams that block their natural migratory paths. The flexible, pressurized tube creates a seal around the fish and propels them through a virtually frictionless slide at a whopping 25 feet per second.
It's as amazing as it is hilarious.
This system helps native fish pass over dams in seconds rather than day pic.twitter.com/aAmhHArjPg

— Dr. Kash Sirinanda (@kashthefuturist) August 8, 2019
And because the internet is the internet, someone decided to match the cartoonish nature of the fish cannon with some actual appropriate sound effects.
The results are swimmingly good.
Fixed the audio for you. pic.twitter.com/YvvTm9WEcb

— Tuft e. Cake (@Tuftecake) August 11, 2019
The genius editing work by @Tuftecake has provided the world with the mashup we didn't even know we needed—fish cannons and Super Mario 64.
Plus, when you think about it, the music and sound effects were created for a guy who uses tubes as his main form of transportation anyways.
Perfection.