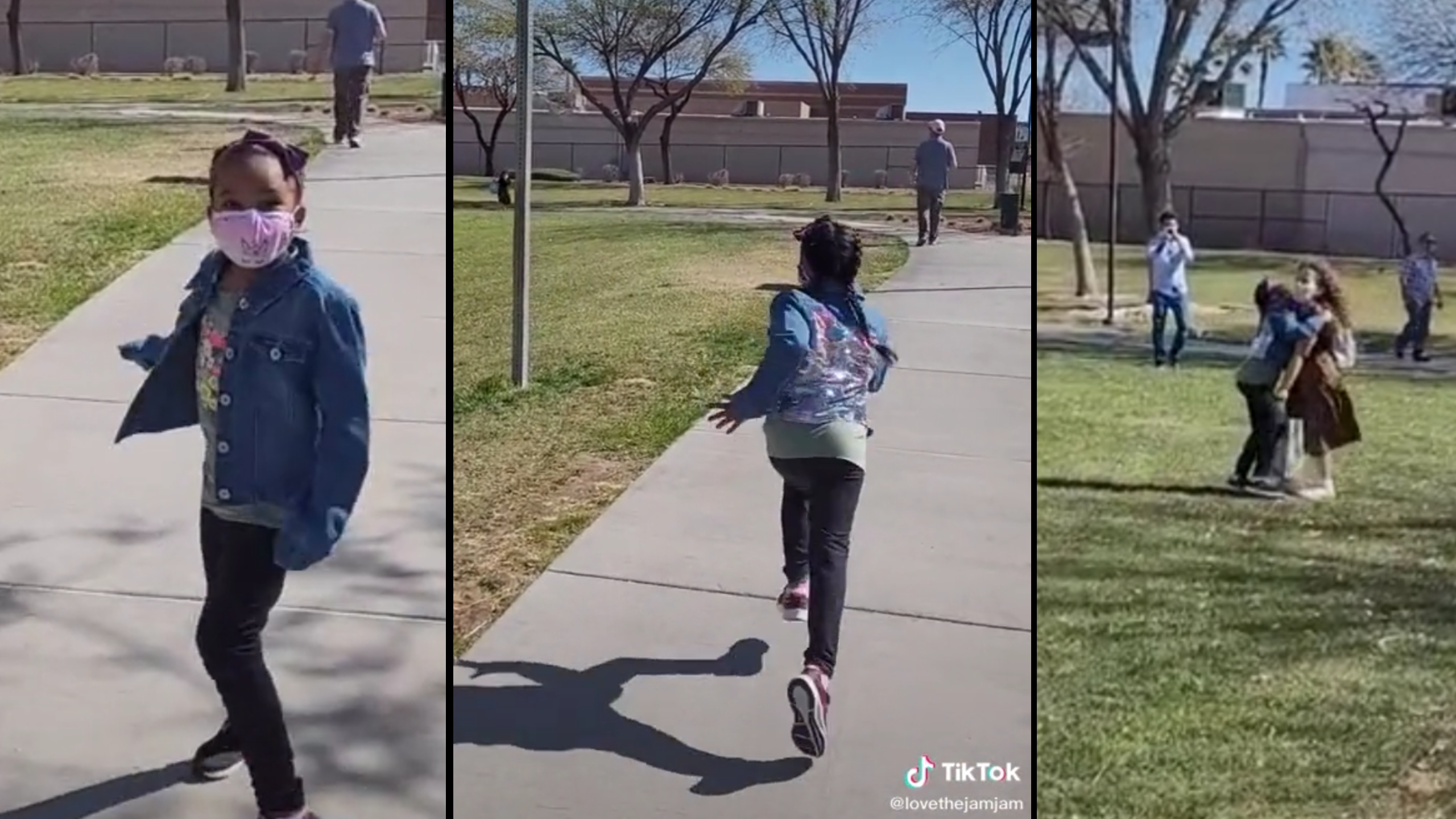 Credit: Tik Tok/lovethejamjam
If there's one universal truth parents can agree on from the last year, it's that remote learning stinks. Even teachers suddenly thrust into it a year ago would agree. Everyone went back to school at different times (some districts are still remote, ours has been masked and distanced but in-person since September), but everyone had at least a taste of the remote school life.
Not only is missing school hard for kids (and parents), but kids lose out on the socializing aspect of school and playdates. But kids adapt, and new friends were made remotely. One of those friendships blew up on the internet when, after a year of "unprecedented times", the two best buddies were finally able to meet in person.
The 7-year-olds, Julia and Luna, have been friends for six months, but for Julia's birthday, their parents decided to let them meet in person. "I thought it was really exciting and like, oh my gosh! I get to see Luna for the first time!" Julia told media outlets.
When she first caught sight of her at the park, Julia sprinted towards her friend, and her apprehensiveness quickly gave way to joy as she wrapped her in a hug. For their first meeting IRL, the two kids played at the park for hours.
Julia called it the best day of her life, and the video of the two meeting will be the best part of your day.