Over 60 Volunteers Adapt Widowed Dad's Home After an Injury Left Him Paralyzed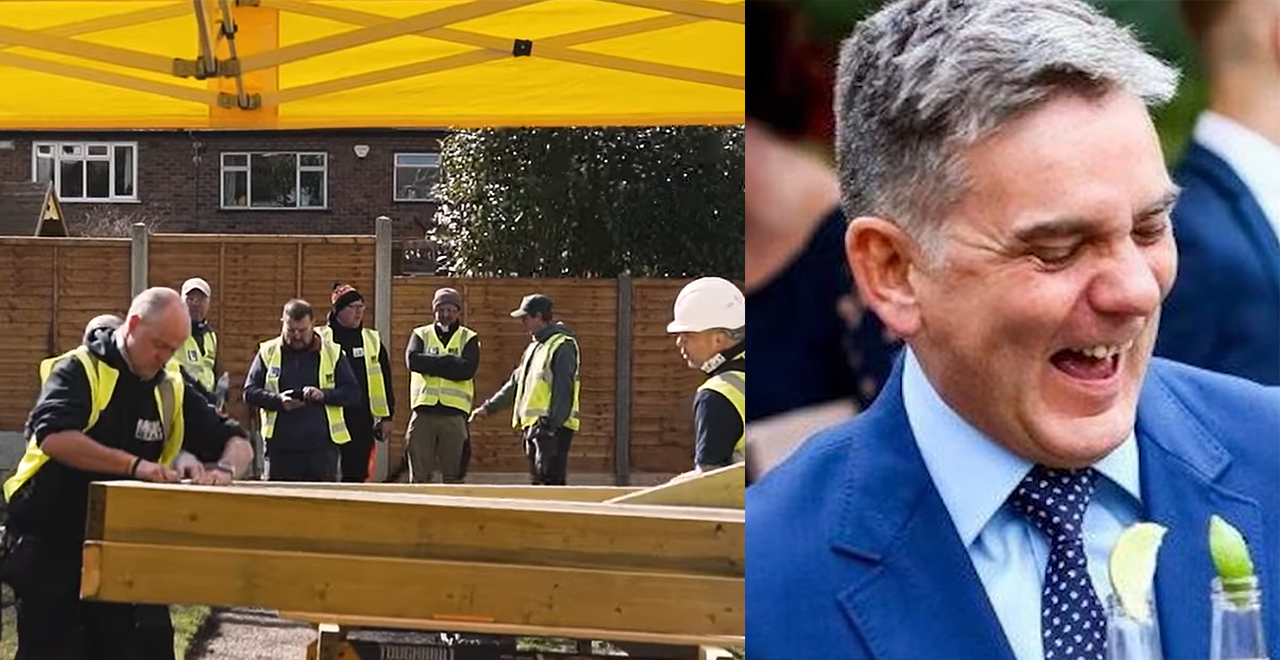 Life has a way of throwing curveballs when we least expect them, leaving us to modify our future plans in real-time to accommodate our new reality. Robert Lamb is no stranger to life's challenges, tragically losing his wife suddenly in 2017. Losing your spouse is one of the most heartbreaking things imaginable, but recently, Robert encountered another monumental hurdle.
In October of 2020, Robert fainted – the injury he sustained when he fell left him paralyzed from the chest down. The father of four spent the last several years as a single parent, simultaneously mourning the death of his wife while staying strong for his kids. Now, Robert is tasked with re-learning how to do everyday things that previously didn't require a second thought.
Friends and family came together to start a GoFundMe page, hoping to help Robert in any way they could. "Although we believe Bob has the strength to try and recover as much as possible, his time at this rehabilitation centre will be to prepare him for his return to the family home for his 'new' life," the page explained.
Returning home, however, would come with a host of new challenges. Most houses are not equipped to cater to the needs of people with disabilities, and Robert's home was no exception. Incredibly, an organization called Band of Builders caught wind of Robert's story and jumped into action.
Over 60 volunteers showed up to help a complete stranger, working tirelessly for nine full days to transform Robert's home into one that fit his needs. When Robert returned from his stay at a rehabilitation center, he was given a Scotsman's welcome – applause and bagpipes greeted him as he saw his new home for the first time.
"Just coming down the street and hearing the sound of the pipes – whatever happens you always cry when you hear the pipes," Robert told BBC. "It is at time like this, you see how many good people there are in this world. I think I've met a lot of them today."