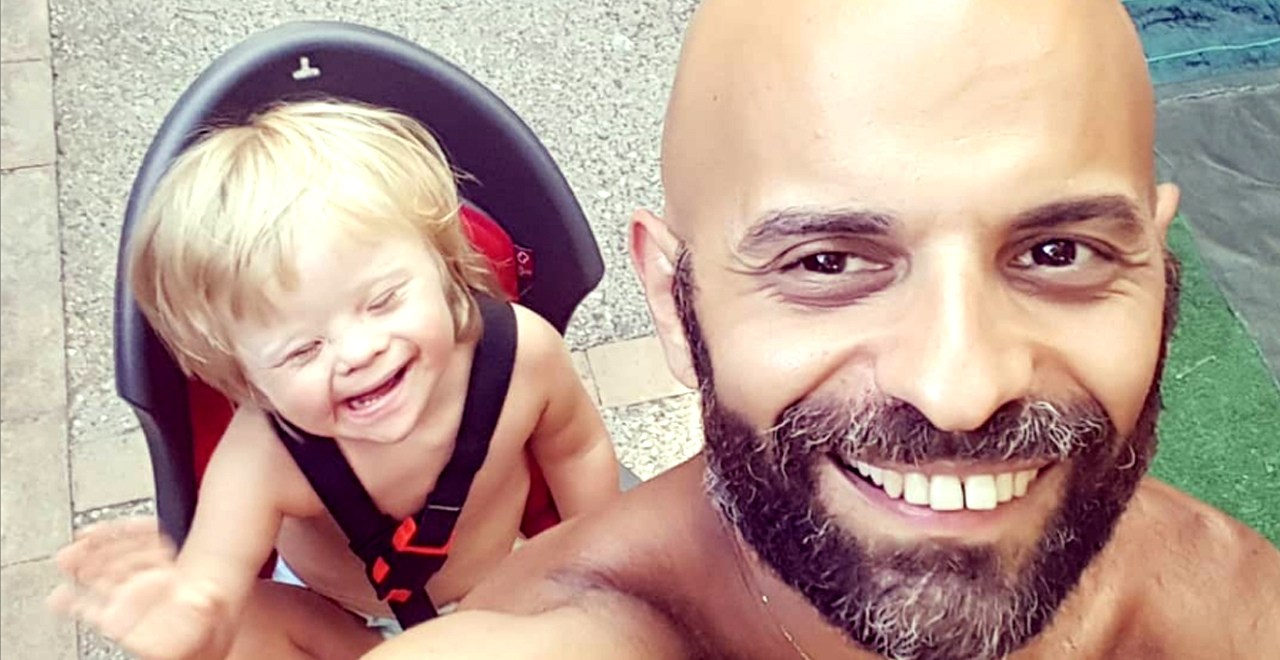 Credit: Instagram/trapaluca
Alba was just a few days old when she was put up for adoption by her parents because she has Down syndrome. Sadly, 20 other families passed on adopting her by the time she was only 13 days old. But her story got a happy ending when a single dad stepped in to adopt the adorable weeks-old infant.
View this post on Instagram
Luca Trapanese's story went viral with the release of a book he wrote about his life with Alba, a story he says "destroys many stereotypes about fatherhood, religion and family." Adoption laws in Italy are fairly strict, and rarely are single parents approved, but Alba's condition warranted an amendment to the normal regulations. And Luca said he experienced no trepidation about the decision, driving to the hospital to fill out the paperwork the moment he was approved.
(UPDATE: We chatted with this hero dad to see how he and Alba are doing. Read more here.)
Luca had a history of volunteering and working with children with disabilities, so he felt prepared to raise a child with Down syndrome. And he couldn't wait to become a dad.
"When I held her in my arms, I was filled with joy," he told the BBC. "I felt she was my daughter immediately. I knew I was ready to be her father."
Luca said Alba, now 1.5 years old, loves to play and meet new people. "I will spend the rest of my life with a girl I love," Luca says, "and we will do many wonderful things together."