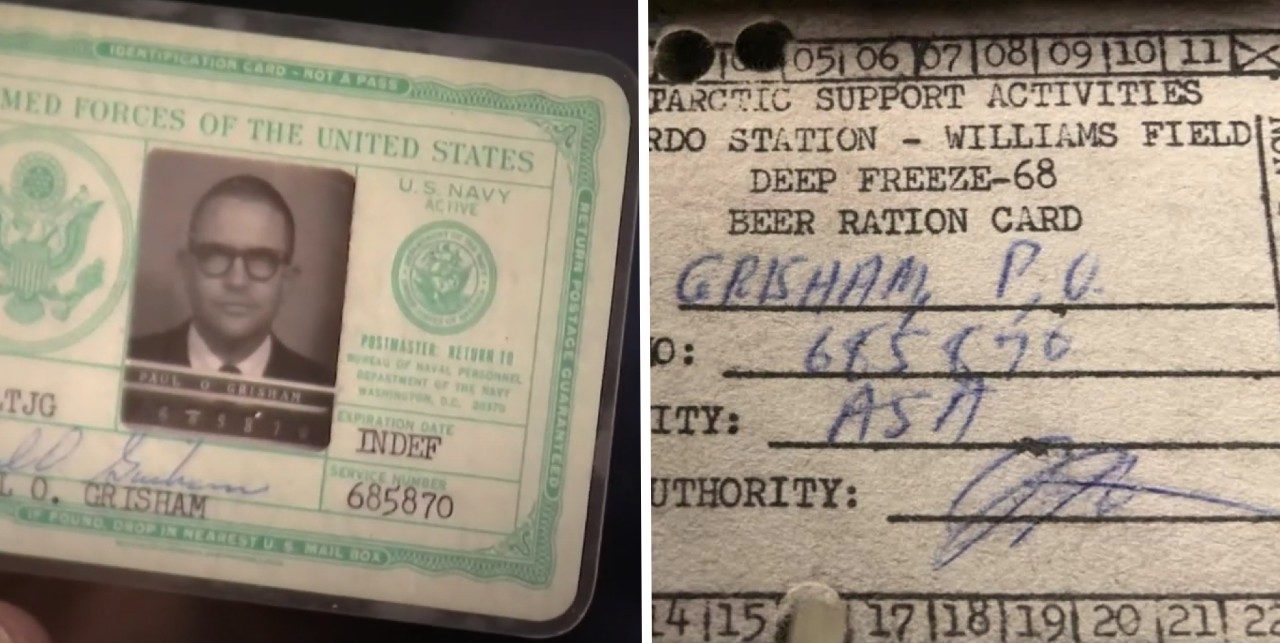 Credit: YouTube/KETK NBC
A 91-year-old man lost his wallet, and a kind soul returned it earlier this month. On the surface, maybe not the most newsworthy story. But the man, Paul Grisham, had lost the wallet 53 years ago. In Antarctica.
The former Navy meteorologist was stationed there for 13 months in 1968 and the wallet was recently found after the buildings they lived in were being demolished. So the newly discovered wallet went to the man who carried it decades ago.
"It brought back memories, oh yeah," Grisham told CNN. The wallet was like a time capsule of life in the 60s, in one of the coldest places on Earth. The wallet was still in pretty good shape, his family said it looked like it could still be used. And honestly, still some good stuff in it.
In addition to his ID, there was also a card with instructions on what to do if there was a nuclear or chemical attack. There were receipts for money orders for poker winnings he sent home and there was a recipe for homemade Kahlua.
Most importantly, the wallet had a beer ration card with 21 punches left. I don't think there's an expiration date on that, so hopefully, he gets a few cases of beer on Uncle Sam ASAP.
Grisham remembered his time in "The Ice" fondly and was mostly monitoring the weather to provide updates for incoming air traffic. In the downtime for the nearly 200 men stationed there, it was mostly cards and other indoor activities, as the outdoor temperatures were ghastly.
"It's almost inconceivable just how cold it is. It's almost impossible to describe to people who haven't been there," he said. "In fact, we spent a lot of time trying to figure out 'how do we explain this to the folks at home?' and we just never really came up with a good way to explain it."
This just goes to show that even if you lost something, you never know, it may just show up someday and remind you of how much hair you used to have back in your day.