Walmart Is Turning Their Parking Lots Into Drive-In Theaters at 160 Stores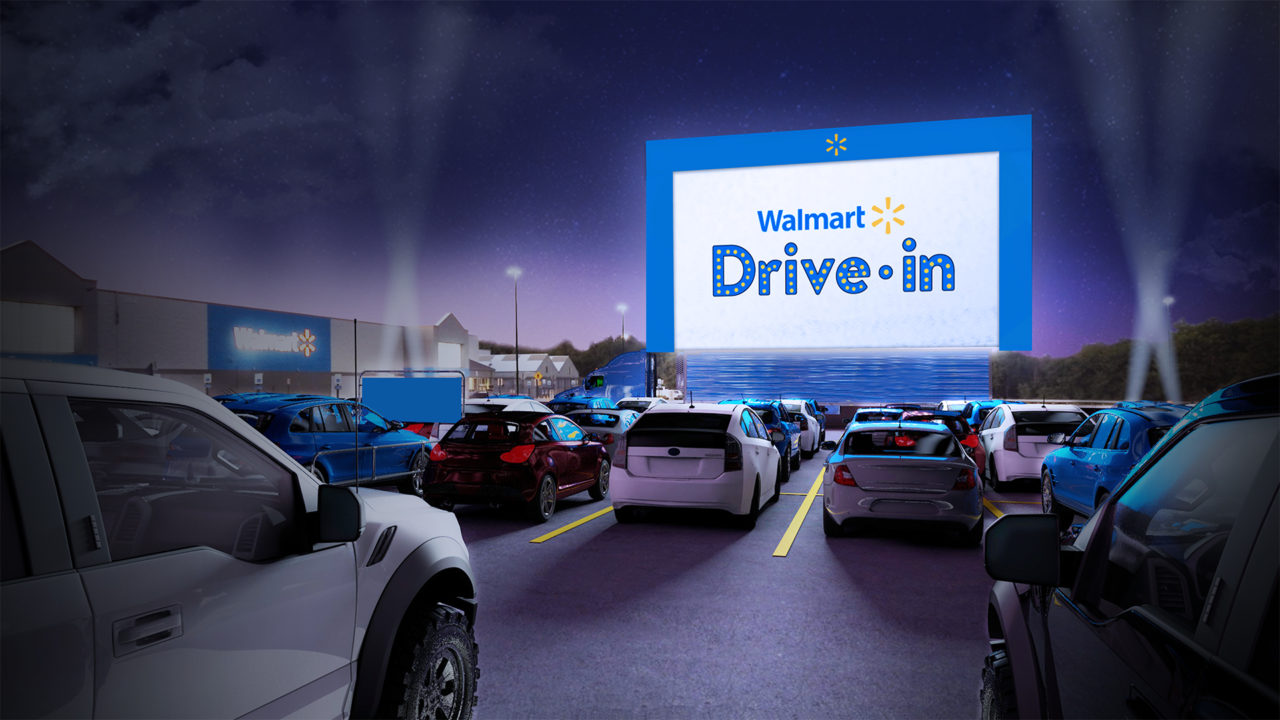 Walmart is a store where you can literally get anything. You can go there and leave with new tires for your car, groceries for the week, new clothes for your toddler, and a goldfish. And that's without even going in the other half of the store. And now, some Walmart's are also turning into the place to be for your night's entertainment.
The superstore chain announced this week they are planning to turn the parking lots of 160 stores into temporary drive-in movie theaters. During this time of social distancing, with actual theaters closed and many families left looking for safe alternatives, drive-in movies are coming back into style.
And so Walmart is going to make the experience easy. They will offer curbside pickup of whatever food/snacks you ordered for the movie experience and will have their parking lots structured for the perfect socially distant family night out.
Starting in August at select Walmart stores, we're partnering with @Tribeca and rolling out the red carpet for drive-in movie premieres, complete with car-side 🍿and 🥤service. Stay tuned for more details. See you at the movies! https://t.co/JfUPB6QK8C pic.twitter.com/t4Enk8aYzL

— Walmart (@Walmart) July 1, 2020
The store is planning red-carpet events with directors and celebrities and much more.
"This family-friendly night will include hit movies, special appearances from filmmakers and celebrities, and concessions delivered right to customer vehicles," according to a press release. Walmart will use the nearby physical stores to let people use curbside pickup for treats and food."
This is starting up in August, but if you want to be the first one to get info as it happens, you can sign up for Walmart's weekly newsletter. I did not even know Walmart had a weekly newsletter, but I assume it's pretty coupon heavy (it took me longer than I'm proud to admit to come to that conclusion, rather than my first thought of there just being a newsletter about different things workers were up to that week).
The pop-up events are temporary and should last through October, but for a few nights, you'll see the store in a whole new way.