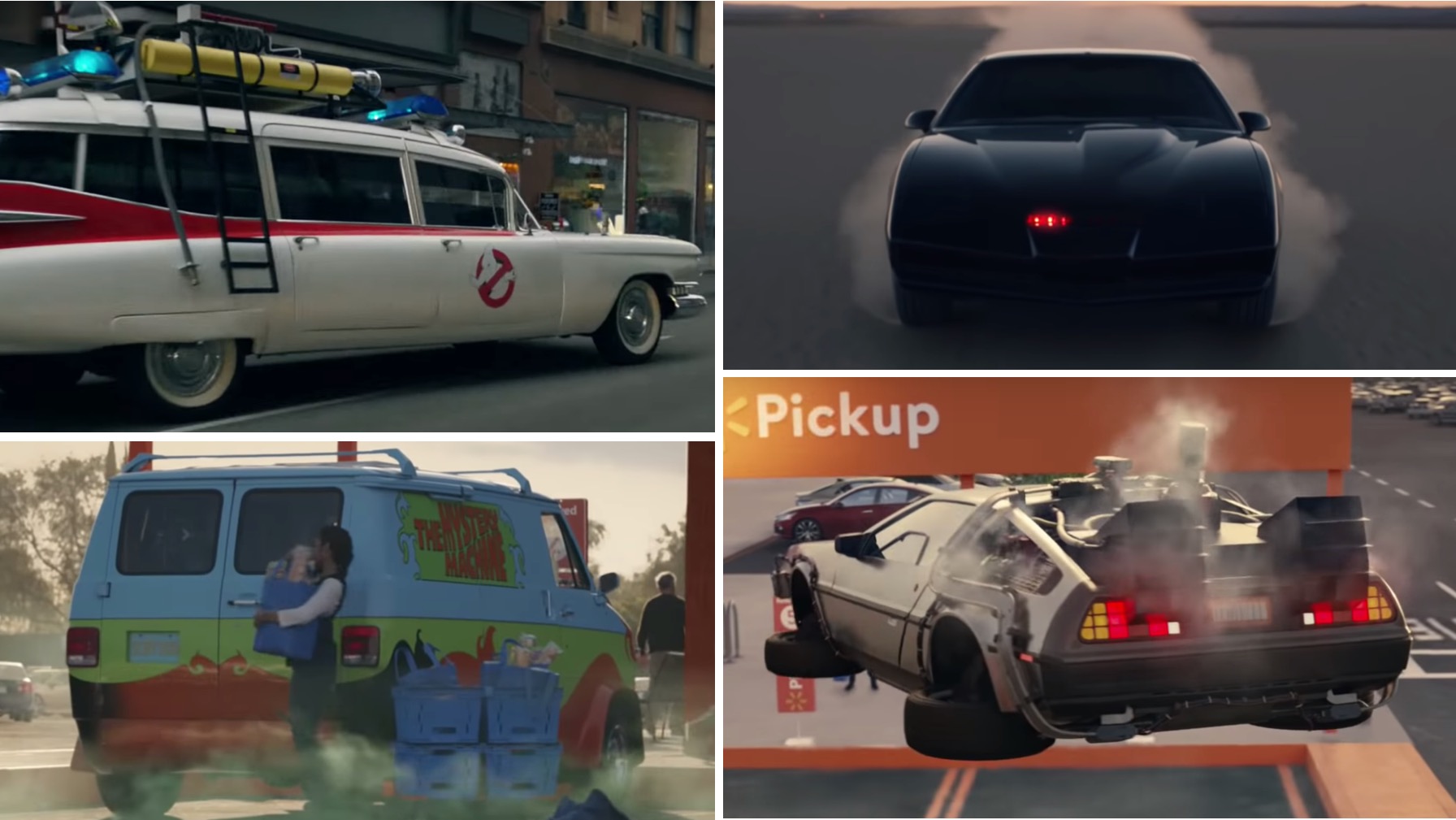 Credit: YouTube/Walmart
If you stuck around for the commercials during the Golden Globes on Monday, you probably saw something that was a bit of a shock—an actually cool Walmart commercial? What?
Everyone seemingly looked up from their Twitter feeds at once when this wonderful ad for the store's new grocery pickup service grabbed viewers' attention.
Somebody buy a round for the Walmart marketing team.
With so many iconic pop-culture vehicles zooming in and out of frame, it's like a constant feed of warm nostalgia being pumped all over our brains. It's hard not to love and almost impossible not to watch twice.
Here's a quick breakdown of all the famous cars, just in case you missed any:
Batmobile (Batman)
Ecto-1 (Ghostbusters)
Lightning McQueen (Cars)
Jurassic Park Jeep
Mutt Cutts car (Dumb and Dumber)
Griswold's station wagon (National Lampoon's Vacation)
K.I.T.T. (Knight Rider)
Bumblebee (Transformers)
Mystery Machine (Scooby-Doo)
Fred Flintstone's "car"
Cinderella's enchanted pumpkin/carriage
The DeLorean (Back to the Future)
Gotta give Walmart credit. I never would have known about this service without this commercial, but the simple prospect of being belligerently attacked by Slimer while picking up my groceries brings a goofy smile to my face.
Coolness aside, who's going to have the hard conversation about safety measures that obviously need to be implemented at this store location?